Pentax Q10 ILC Now Available in 100 Different Color Combos
That's a whole lot of choices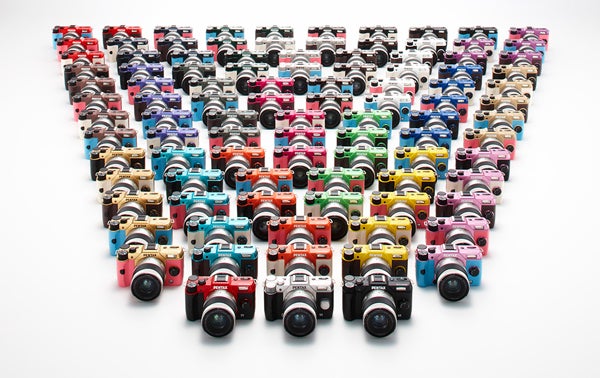 We may earn revenue from the products available on this page and participate in affiliate programs. Learn more ›
Pentax has always been big on offering unique and at times, downright wacky color choices for its camera bodies and lenses. But now the company with the world's most adorable ILC, the Q10, is taking their obsession with unique colors to a whole new level.
Head on over to Pentax's nifty Q10 Studio camera customizer and construct your dream ILC, in real time. Once you're done, Pentax will literally hand-build your new camera in their facility and ship it on out to you.
I'm oozing with cuteness just thinking about being surrounded by 100 tiny, unique Q1's.