Pentax K-r Tower Records Edition Might Be Their Wackiest Yet
Sick of black DSLRs? No? Well, here's a crazy-colored body anyway.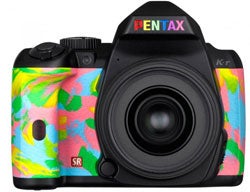 We may earn revenue from the products available on this page and participate in affiliate programs. Learn more ›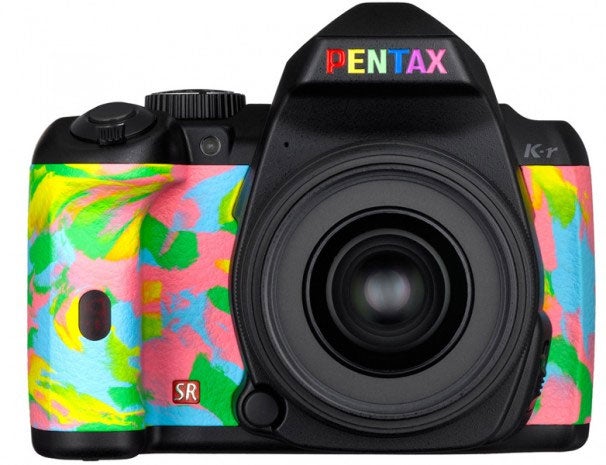 Pentax K-r Tower Edition
If you're looking for a DSLR in a color other than black, Pentax is one of the only games in town. Sure, you can get the Panasonic G2 in understated red or blue, but that wouldn't be nearly as exciting as picking up one of these new ultra-bright Pentax K-r bodies.
Like many of the other multi-colored cameras, it will only be available in Japan as a limited run. The body is otherwise identical to a typical K-r that you can pull off the shelf at your local camera store. But, the home screen has been changed to match the camera's outrageous outfit.
It costs $1,100 and comes with a DA 35mm F/2.4 AL lens, but you'll have to factor in shipping from overseas as well as any additional taxes. You're probably better off just picking one of the other outrageous solid colors that Pentax currently offers here in the states. If you really need that splash of color, just get the white one and go to town with a pack of Sharpies. It'll be custom!