New Gear: Ricoh Announces Pentax 35mm F/3.5 Wide-Angle, Medium Format Lens
A new medium format lens option for Pentax shooters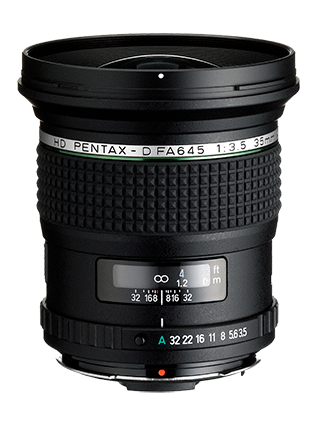 We may earn revenue from the products available on this page and participate in affiliate programs. Learn more ›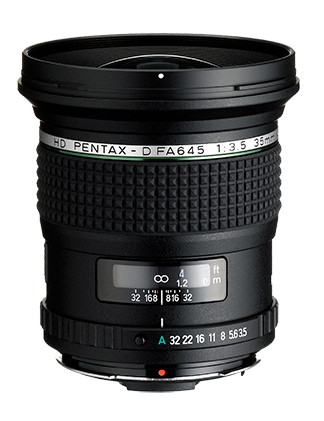 Recently, Ricoh dropped the price on its Pentax medium format cameras to an even cheaper level. When it comes to medium format cameras, and now there's another wide-angle lens option for cameras like the 645D and 645Z in the new HD Pentax-D FA645 35mm F/3.5AL[IF].
Because the sensor is bigger in the 645 cameras than it is in a full-frame camera, the 35mm focal length gives it the same field of view as a 27.5mm lens on a 35mm full-frame sensor. The lens focuses down to .3 meters and has a maximum magnification of .25, which means it can get really close to subjects. It's not a true macro, but it will give you very close-up images without needing filters or rails.
Inside, it has all the fancy element types you expect to find in high-end modern lenses, like low-dispersion glass and molded aspherical elements. To further improve image quality, Ricoh has also applied the HD coating to fight flare and ghosting.
The lens is available now for $1,599.
It's really great to see Ricoh supporting the 645 system with more affordable bodies and expanded lens options. The 645 system has also been seeing a bit of a resurgence lately with film shooters as well, so this lens has some appeal even beyond the digital crowd.