New Gear: The Leica X-U Is Its First Underwater Rugged Camera
This tough camera can go 49-feet underwater without a housing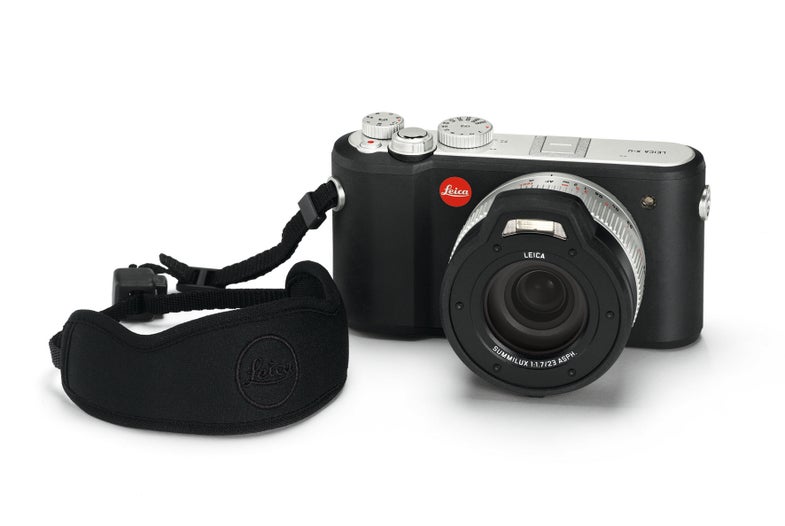 We may earn revenue from the products available on this page and participate in affiliate programs. Learn more ›
It seems like we have seen quite a few new products from Leica lately, and the newest product in their lineup is a bit of a departure from the cameras we typically expect to carry the iconic red dot. The X-U is a waterproof, rugged compact camera with a fixed lens and an APS-C sensor.
The sensor is a 16.5-megapixel APS-C CMOS, which sits behind a fixed 23mm F/1.7 ASPH lens, that gives you the equivalent field of view of a 35mm lens on a full-frame camera. The camera body is natively waterproof, so it doesn't need an extra housing or case to go up to 49-feet below the surface of the water.
The back of the camera is equipped with a 3-inch LCD screen that's not touch-enabled because that's a relatively useless feature when you're underwater. The controls and menus have been tweaked in order to allow for more simple operation, including an Underwater Snapshot button that can be found easily when diving.
The body itself is coated with a non-slip coating to prevent it from falling to the bottom of the sea when you're out shooting. In terms of video, it can shoot 1080p or 720p video up to 30 fps, which is fine, but we would have liked to see the option of 60 fps which can look a bit smoother in underwater situations.
The X-U is going to be available at the end of the month and it will bring a price tag of $2,950. That's a lot, but high-end underwater photography does tend to be a pretty pricy endeavor. Still, you don't have ports for things like mounting lights on the Leica's body, so it obviously isn't intended to replace a camera in a high-end waterproof housing. Still, we're looking forward to giving it a try to see how it performs in the real world.