New Gear: Hasselblad H6D-100c Camera Is a 100-Megapixel, 4K-Shooting Medium Format Monster
Lots of megapixels and dynamic range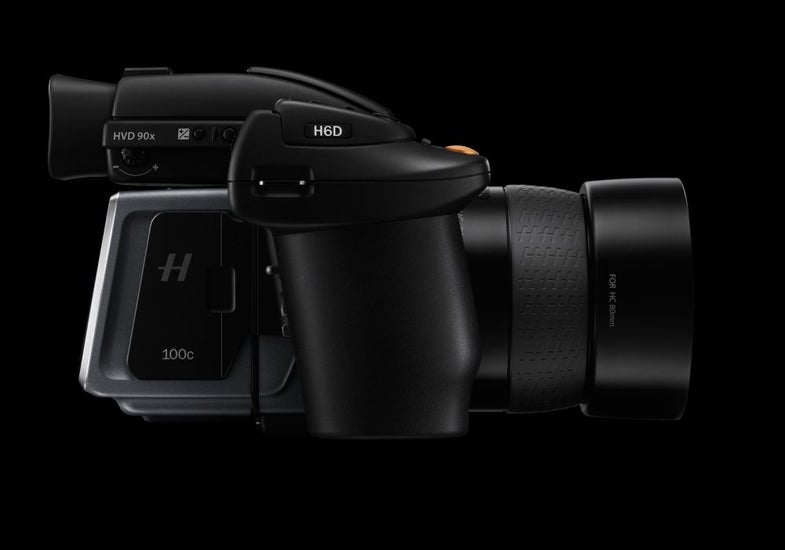 We may earn revenue from the products available on this page and participate in affiliate programs. Learn more ›
If you're one of those internet commenters who loves to complain about medium format digital cameras being overkill, then get your commenting fingers ready. The Hasselblad H6D-100c has a 100-megapixel CMOS sensor and now shoots 4K video as well.
This actually isn't the first 100-megapixel medium format rig we've seen, with the Phase One XF having been around for a while now, but the two are noticeably different cameras.
The H6D-100c promises 15-stops of dynamic range (DSLRs tend to fall in the 13 stop range, with exceptions of course) and can capture up to 1.5 frames per second for a sustained amount of time. That might not seem fast when we're so used to hearing about cameras like the Canon 1D X Mark II and Nikon D5 that are capable of 14+ fps, but you have to consider the actual amount of data that's being thrown around with these 100-megapixel files.
That uptick in speediness is a result of a complete overhaul of the components inside the H6D-100c. It has a new processor and updated software to help it move things along. The sensor itself is actually physically bigger than the lower-resolution models, checking in at 53.4x40mm.
The back of the camera has a 3-inch touchscreen display with 920K dots of resolution, which is pretty standard stuff. It has a USB-C connection, which should move data extremely quickly. There are also two memory card slots now, one of which is a CFast slot for high-speed transfers. The other is a standard SD.
The H6D-100c also shoots regular HD and UHD 4K video footage in a proprietary raw format that has to be converted using Phocus 3.0. Regular footage can be capture in H.264, but you'll presumably lose out on some of that fidelity by doing so.
To buy it will cost you about as much as a nice mid-sized sedan, but it sure does look sweet.