Canon 1D X Mark II: A Pro-Grade DSLR With 16 FPS Still Shooting and 60 FPS 4K Video
Canon's new flagship DSLR is built for speed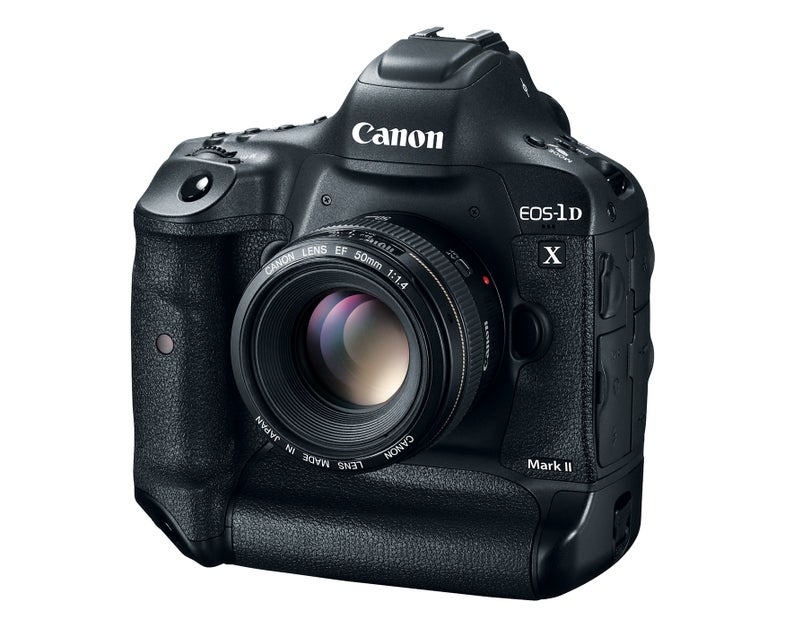 We may earn revenue from the products available on this page and participate in affiliate programs. Learn more ›

The professional-grade DSLR category is at a pretty critical juncture right now. Mirrorless cameras, and to a much greater extent, smartphones are closing in on just about every other segment of the camera market, which means the flagship cameras for pro photographers are increasingly important. Today, Canon has a new king to sit in the throne above the rest of their DSLRs in the form of the 1D X Mark II, and it puts a clear emphasis on its status as a true hybrid camera for shooting both stills and video.
The heart of the camera is a brand new 20.2-megapixel sensor, which leaves the high-res, studio stuff to the 50-megapixel 5DS. Coupled with the sensor is a pair of brand new Digic 6+ image processors, giving it more processing power than any Canon DSLR to come before it. As a result, it's capable of moving massive amounts of data through its internal pipes. It can capture 14 frames per second with AF and AE enabled, and that number goes even higher to 16 fps in Live View mode. It can keep going up to 170 Raw files, or until it hits the capacity of the memory card if you're shooting JPEGs. That's a lot of pictures.

The sensor uses Canon's Dual Pixel CMOS for autofocus, which is something we have been waiting to see in a high-end Canon DSLR for some time. The traditional autofocus system is a revamped 61 point affair, with 41 cross-type points among them. All of the points are now compatible with lenses as slow as F/8, which actually comes into play pretty regularly for photographers who tend to use very long lenses coupled with tele-extenders.
Unlike the Nikon D5 that we first met back at CES 2016, there's not a huge push in terms of mega-high ISOs. The native ISO range goes from 100-51,200, and is expandable to 409,600. The Nikon expands all the way to 3,280,000, which is three more stops, but we won't know exactly how much of a difference that makes until we have seen exactly how both cameras perform. As we all know, maximum ISO isn't nearly a big a deal as maximum usable ISO.

The other big news out of the 1D X Mark II is the fact that it can capture 4K video at up to 60 fps directly to the CFast memory card (It has a total of two memory card slots—the other is a standard CF slot). As a result, it can employ what Canon is calling 4K Frame Grab mode, which pulls an 8.8-megapixel still image out of a 4K video.
Beyond the flashy headline-grabbing features, there's a number of other important updates that may not sound quite as exciting. The metering sensor is a 360,000 pixel RGB+IR chip that claims vastly improved tracking and facial recognition. The metering system can even recognize a flickering light source like the ones sometimes used in gymnasiums and compensates for it. AF sensitivity has been upgraded and now operates down to -3 EV compared to -2 EV on the original 1D X. Battery life has also been tweaked to offer more shots on a single charge.
As you would expect for a camera like this, the body is still built like a magnesium alloy tank
The 1D X Mark II is due to start hitting stores in April for $5,999. That's cheaper than the initial retail price on the original 1D X and a few hundred dollars cheaper than Nikon's D5, which is really its main competition. If you want the 1D X package that comes with a 64 GB CFast card (which you'll need if you want to shoot 4K video), the price jumps $300 up to $6,299.