New Gear: Fujifilm XF 16mm F/1.4 R WR Prime Lens
Fuji film's promised high-end wide-angle lens becomes a reality
We may earn revenue from the products available on this page and participate in affiliate programs. Learn more ›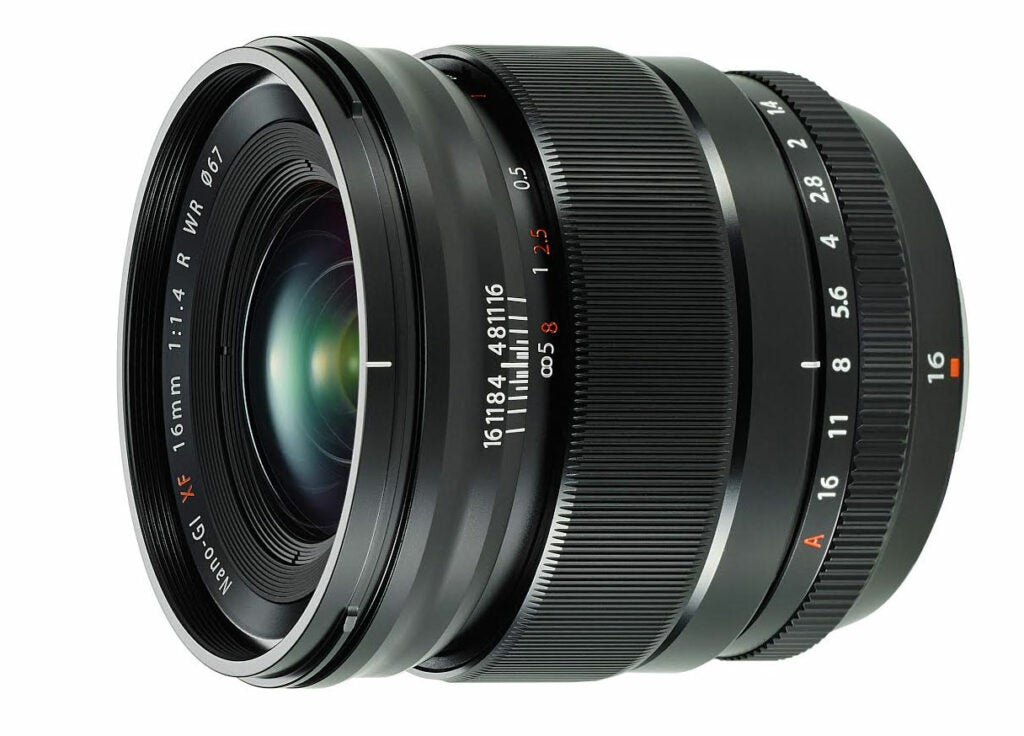 The 24mm focal length has been getting a lot of love lately. First, Sigma announces their fancy 24mm Art series lens, and now Fujifilm has announced a new weather-resistant 16mm F/1.4 lens that has the equivalent field of view of a 24mm lens when attached to one of their X-series cameras.
The XF 16mm F/1.4 R WR is meant as a companion lens for Fujifilm's flagship camera, the X-T1. As a result, the lens is weather-resistant (to match the camera body) with added weather sealing in eight different spots on the lens.
It uses 13 glass elements in 11 groups, which includes two aspherical elements and two extra-low dispersion elements to fight nasty effects like ghosting and aberration. I has a nine-blade, circular aperture, which should smooth out the booked.
The minimum working distance is less than six-inches, which is nice and close, worthy of a wide angle lens.
The lens is slated to hit the shelves in May for a retail price of $999, which makes it fairly competitive with other high-end wide-angle prime lenses that are designed for DSLRs.
It's also nice to see Fujifilm continuing to round out the lens collection for the X-series, especially now that the X-T1 is giving them more appeal to high-end and even some pro users. We're looking forward to getting in a retail version and checking this lens out when it's available.