New Gear: Canon EOS 80D DSLR and Redesigned 18–135mm Kit Lens
Canon ups the ante on Dual Pixel autofocus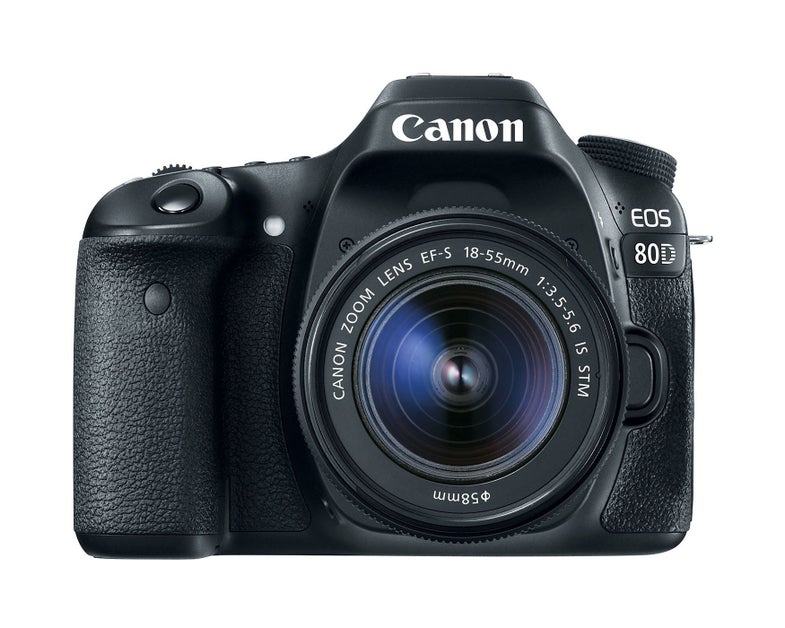 We may earn revenue from the products available on this page and participate in affiliate programs. Learn more ›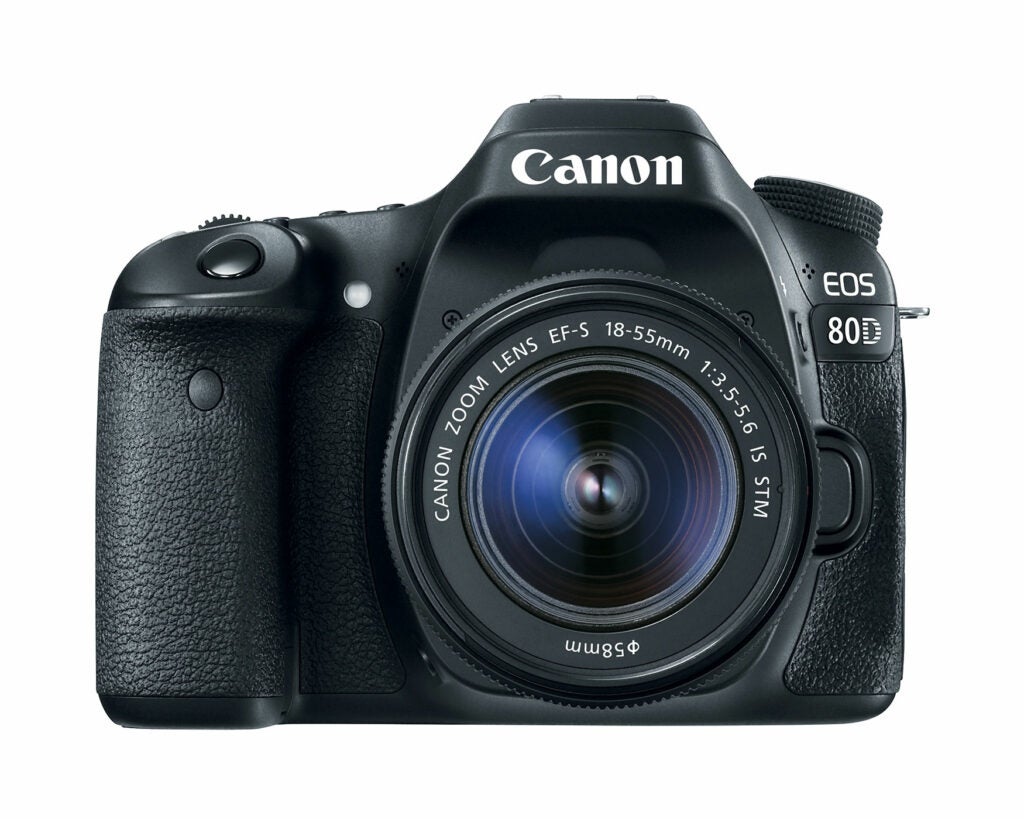 Canon has always had kind of a lot going on in the middle of its DSLR lineup. The 7D Mark II is geared towards sports photography enthusiasts, while the full-frame 6D handles the more portrait and landscape-oriented crowd. Now, Canon is updating its mid-level APS-C line to include the 80D, which puts a clear focus on hybrid performance across still and video capture.
At the heart of the 80D is a brand new 24.2-megapixel CMOS sensor, which is coupled with a Digic 6 imaging processor. That's a 2-megapixel bump up from the 70D that came before it. The big story in terms of performance, however, is the new autofocus system, which includes Canon's Dual Pixel AF baked in at the sensor level.
The new AF system has 45 traditional AF points, all of which are cross-type, that can be used when shooting through the viewfinder. The coverage is both wider and taller in the frame than it was on the 70D and low-light performance has been improved. The Dual Pixel CMOS AF covers all of the effective pixels, which means they handle both imaging and focusing. As a result, Canon claims much better AF performance—in terms of both speed and accuracy—when shooting in Live View mode.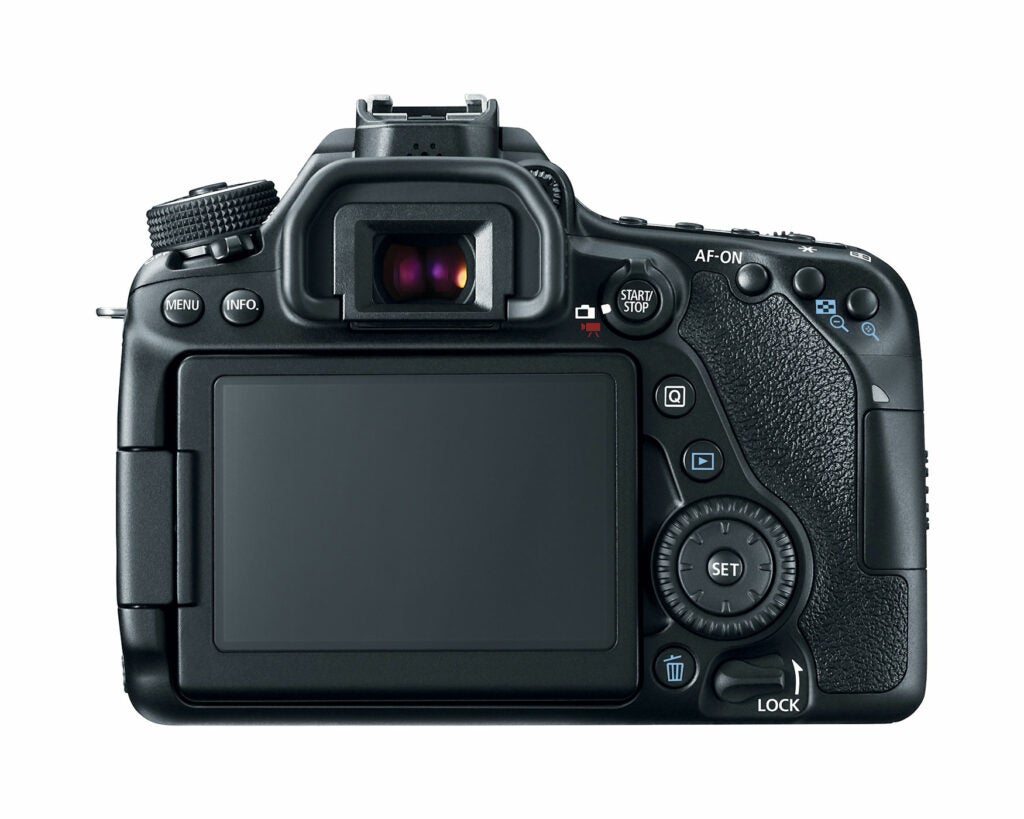 While the Dual Pixel is useful for capturing stills, its primary function is to improve AF operation during video capture. The camera has a built-in headphone jack for monitoring audio levels and tops out at 1080p at 60 fps. Sorry, no 4K to be found here, which isn't necessarily surprising at this level of DSLR, but since UHD is currently rising rather quickly in popularity, it would have been a very solid selling point.
The 80D will be available for $1,199 for the body only or $1,799 as part of a kit packaged with the new EF-S 18–135mm f/3.5–5.6 IS USM Lens.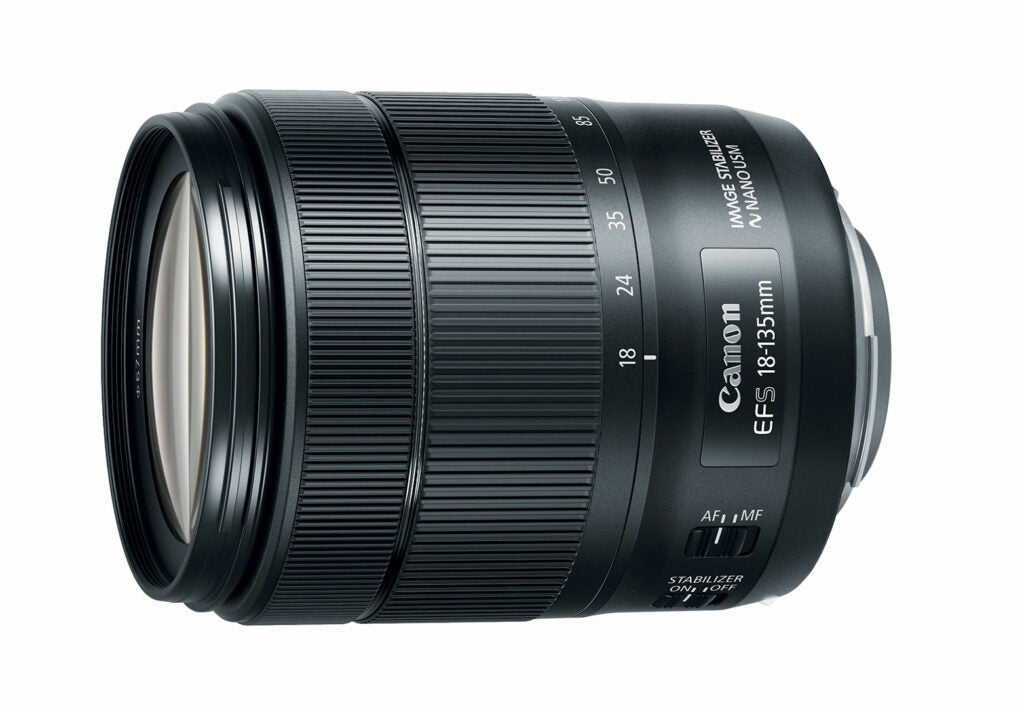 The lens itself goes a bit beyond a simple refresh of a typical kit lens. The big news is the addition of the new Nano USM focusing motor, which promises to be fast during still shooting and puts an emphasis on smoother focusing when shooting video. Overall, it promises a faster focusing experience as well as four stops of optical image stabilization. It even comes with a hood, which is a nice addition for a lens that's intended to be used as a day-to-day zoom.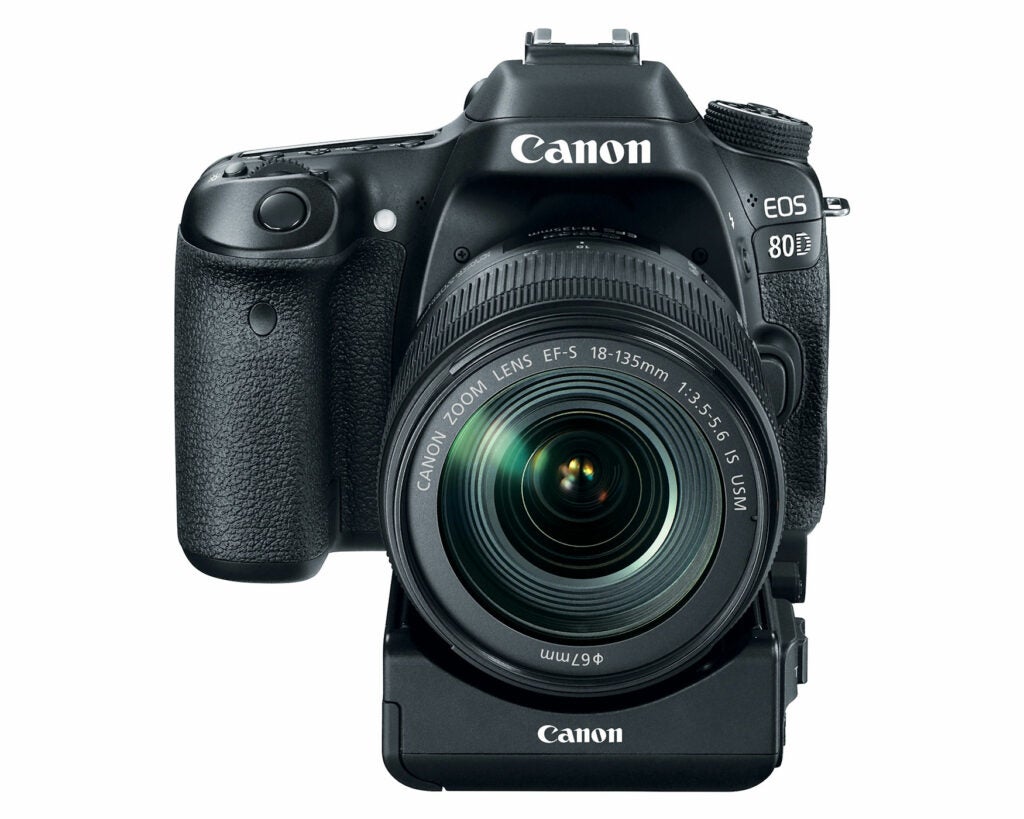 In addition to the lens, there's also a new accessory called the Power Zoom Adapter PZ-E1. The adapter sits under the lens and allows for electronic zooming at 10 different speeds. It's very clearly aimed at video shooters who need smooth and silent zooming without jostling the cameras. It will cost $150.