The Motorola Moto Z Smartphone Has a 10X Optical Zoom Camera Add-on Made With Hasselblad
The $250 camera module will attach onto the back of the smartphone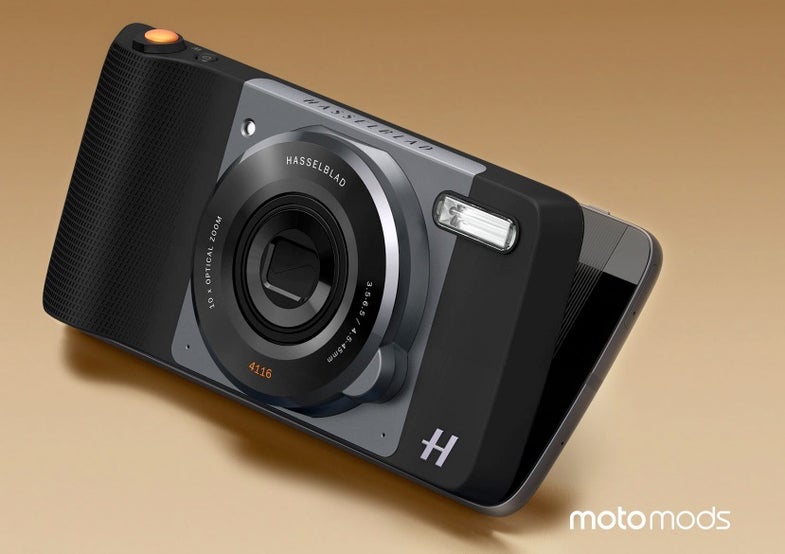 We may earn revenue from the products available on this page and participate in affiliate programs. Learn more ›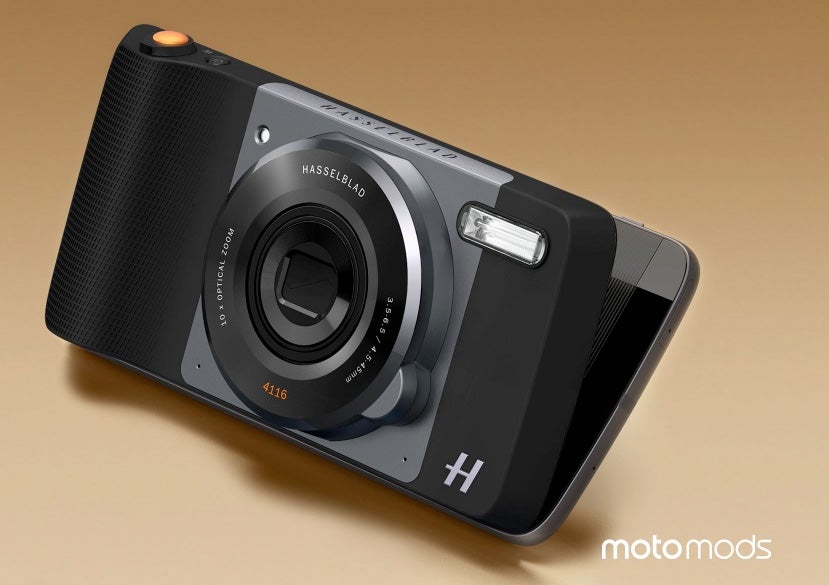 The idea of a smartphone with a real compact camera on the back isn't totally new. Sony did this with its smartphones long ago, but the idea kind of faded away. Now, Motorola has announced the Moto Z smartphone with a Hasselblad True Zoom "mod" on the back that gives it a real flash, 10X optical zoom, and more.
The Moto Z is a modular smartphone, so there are different pieces that can be attached and switched out. The True Zoom module was developed in conjunction with Hasselblad. However, just because it's emblazoned with the big "H", don't go expecting a medium-format sensor in there.
The sensor is a 1/2.3-inch BSI CMOS with 12 megapixels. So, certainly bigger than the average smartphone camera but on-par with many point-and-shoot cameras. The lens is a 10X optical zoom with an equivalent full-frame field of view of a 25–250mm lens with a maximum aperture range of f/3.5–6.5. It has a maximum ISO equivalent of 3200, as well as the ability to shoot 1080p video at 30 fps.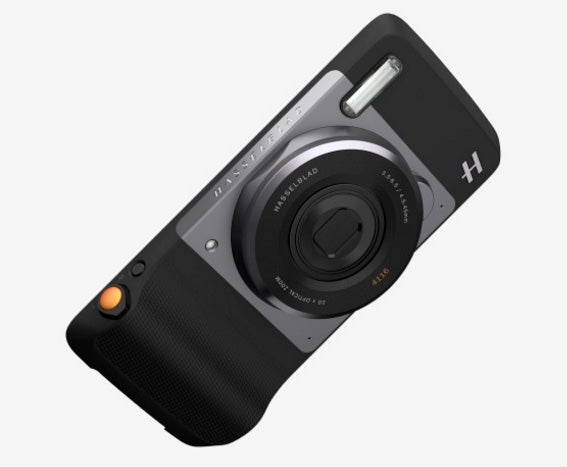 It has some impressive features, such as the ability to capture Raw images (which are natively supported in Android) and a real xenon flash that, well, actually flashes instead of acting like an LED flashlight as we've come to expect from most smartphones.
Companies have been dancing around the idea of actually slapping a compact camera onto a smartphone with things like Sony's QX series and the DxO One iPhone add-on camera, but this kind of form factor seems to make more sense than either of those, at least to me.
The True Zoom is not super compact and it's not exactly a beast when it comes to imaging specs, but it handles like a real camera with a dedicated shutter button, and perhaps even more importantly, a molded grip to make it easier to hold.