Intimate photographs of a 100-year-old psychoanalyst
When the camera is another tool for communication.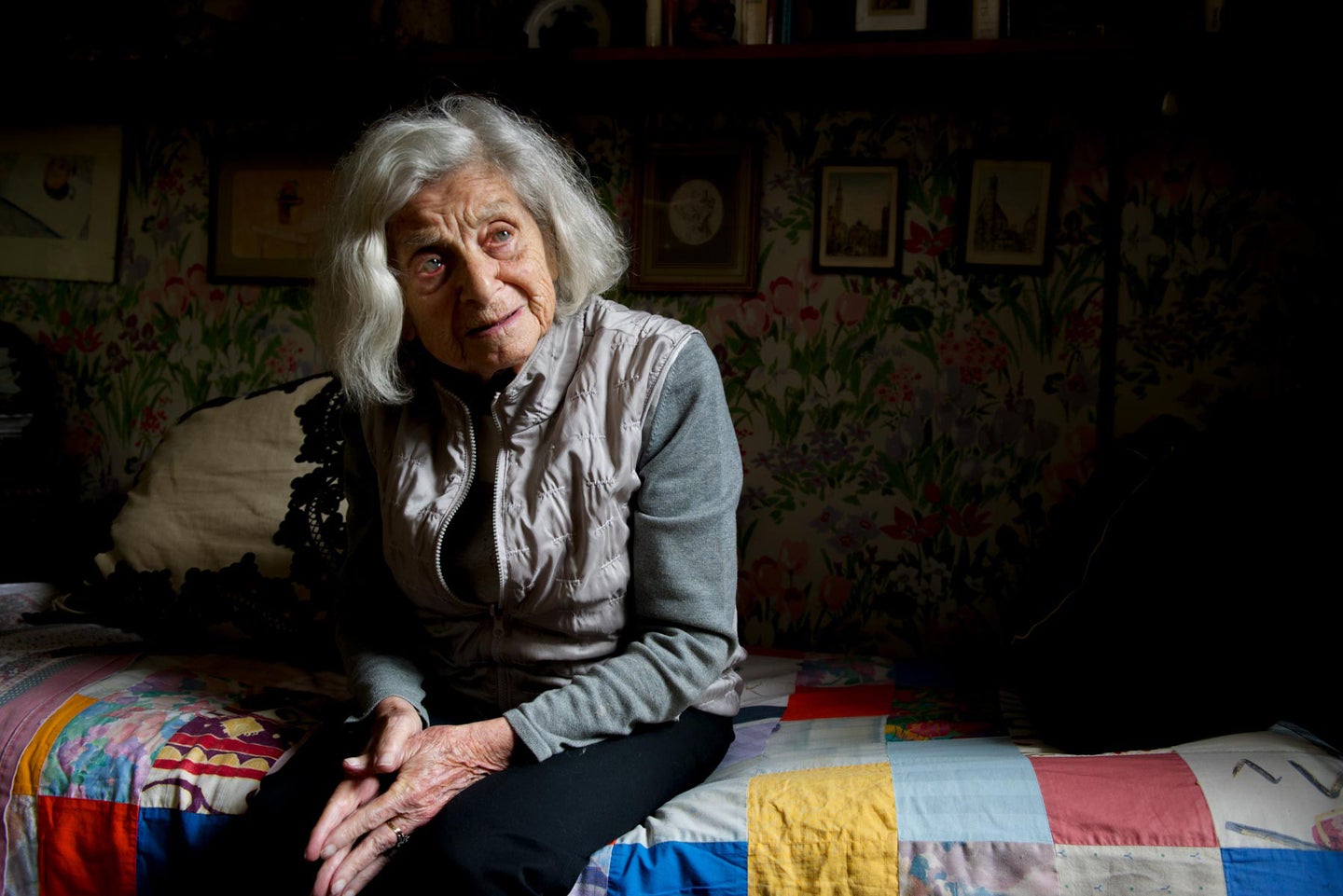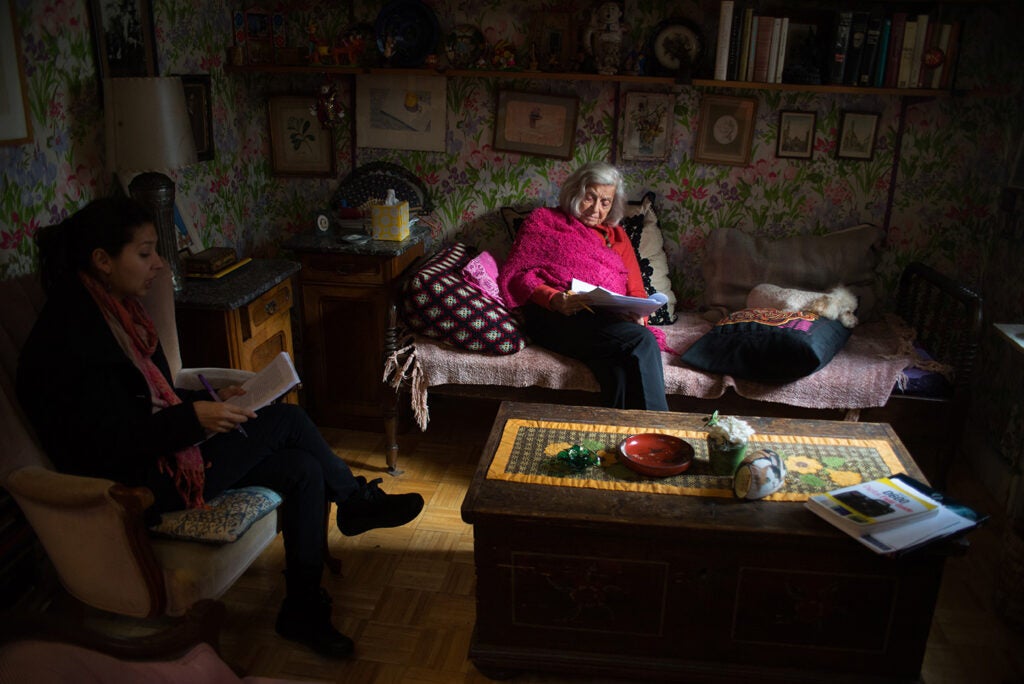 Photographic muses typically bring to mind young, waif like women who look like a strong wind might blow them away. But in reality a muse can come in all shapes, sizes and ages and sometimes they inspire photographs in unexpected ways.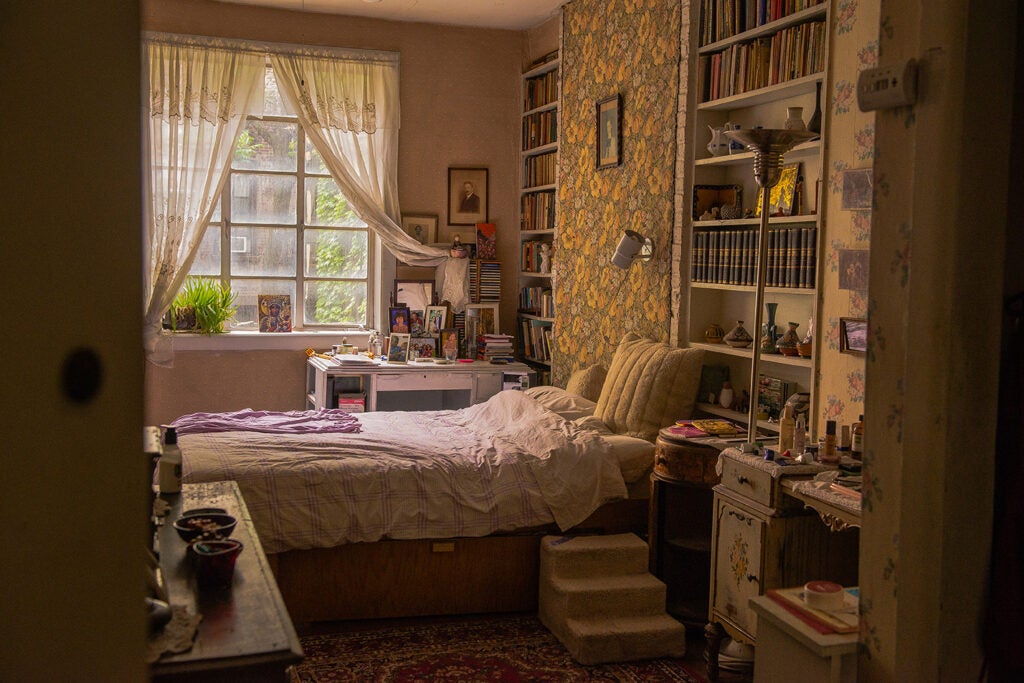 Photographer Ann Steiner met her muse, Dr. Anni Bergman, years before she began photographing. Bergman is a 100 year old psychoanalyst who spent her career doing ground-breaking work with autistic children and parent-child relationships. Steiner, who is also a psychoanalyst, actually met Bergman in 2001 while taking a post-doctoral course from her. It didn't take long for Bergman to begin mentoring Steiner. The camera didn't come into play until 2014.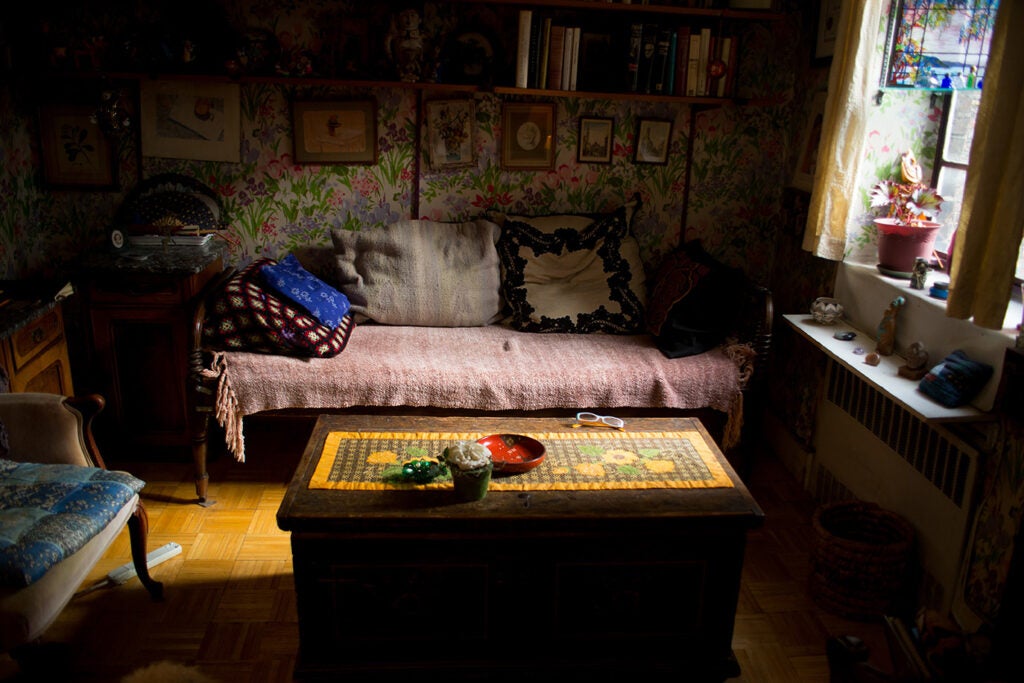 "It evolved naturally, I was taking a class at the International Center of Photography and I needed a project, so I asked if I could photograph her,"Steiner says. "She was very enthusiastic about the idea, and it became a way for us to spend time together."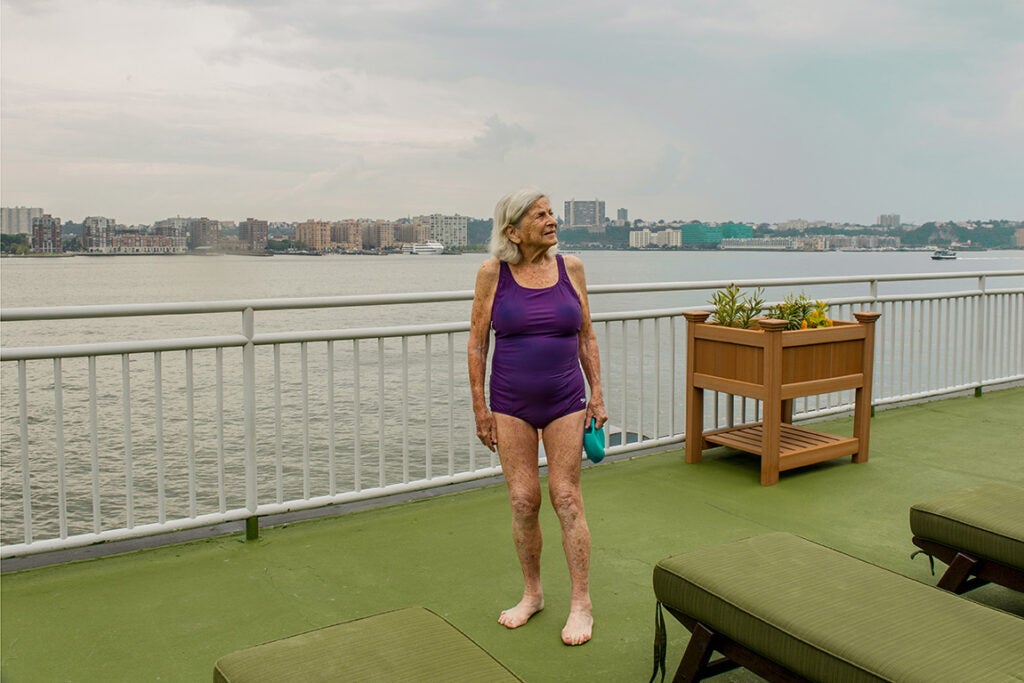 Steiner says she was drawn to Bergman because of her incredible zest for a life that has not always been easy. Bergman narrowly escaped the Holocaust by emigrating to the United States from Vienna in 1939 at 20. She arrived alone, eventually chose a career in academia over life in a traveling circus, and over the years has worked with a number of patients that many doctors deemed untreatable.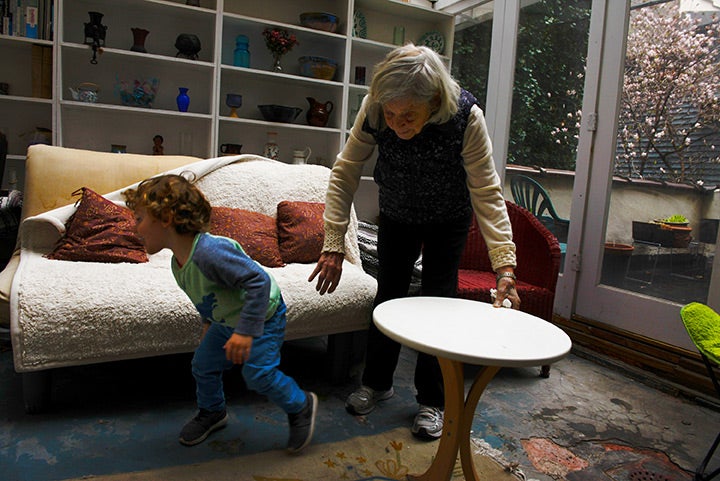 "I don't think it ever occurred to her that something wasn't an option for her," says Steiner. "That is one of the things that is so remarkable, she never gives up on herself or her patients. She has a remarkable attitude about life."
Bergman turned 100 this year, and according to Steiner, remains as active as ever.
"When she was 97 she took a plane trip by herself to Switzerland, met a friend and hiked in the Swiss Alps," says Steiner.
Steiner's images depict Bergman in her home, running errands around the city, and celebrating life with her large network of friends and family. It's an intimate view of the personal life of this influential doctor.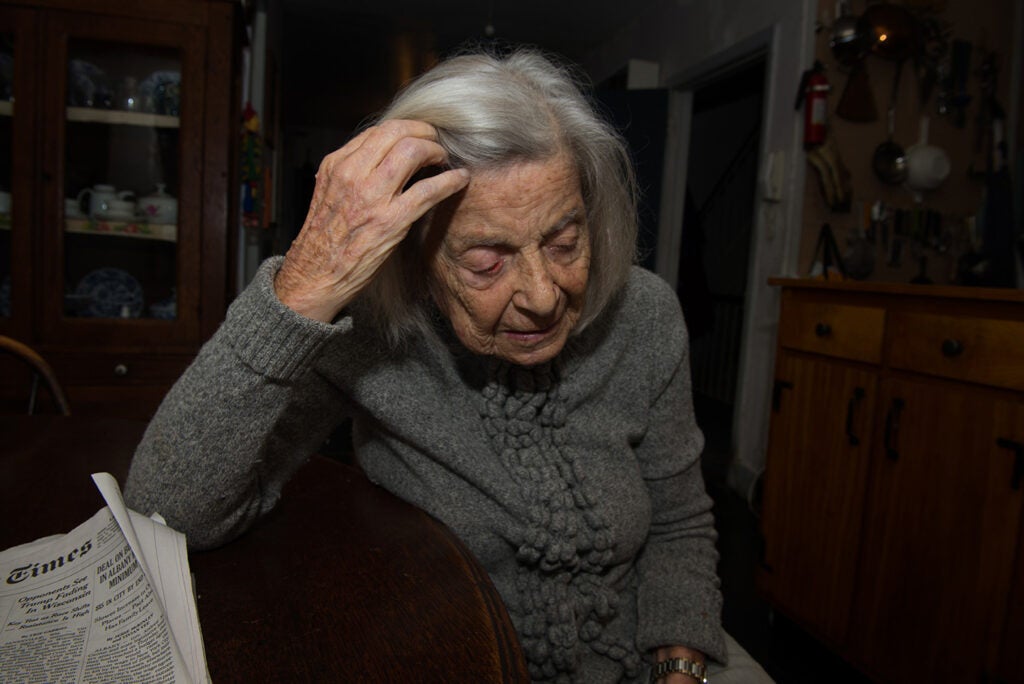 Steiner says that relationships have always been a key thing for Bergman and that the camera is one more way for them to communicate.
RELATED: Documenting what true love looks like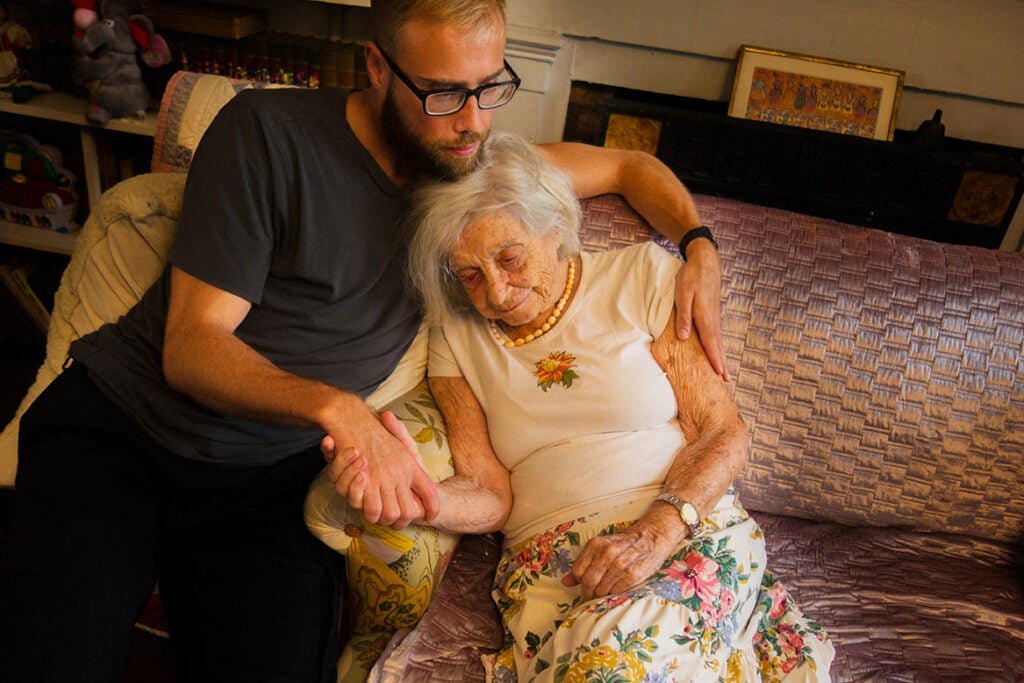 "You really can connect with her in person and photographically," Steiner says. "Her emotions really come out. She likes to be photographed, and not in a narcissistic way, she likes the connection."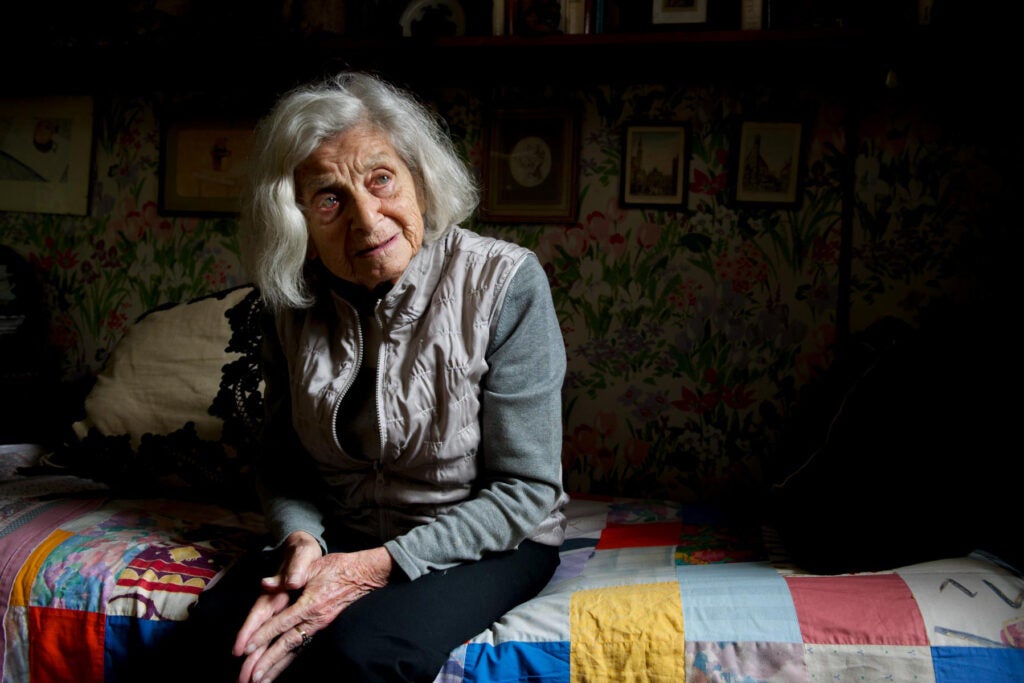 A selection of Steiner's images of Bergman will be on view at the IPTAR Clinical Center through March. An opening reception will be held this Saturday.