Tips for photographing fireworks
This tips for photographing fireworks will prevent your holiday weekend photos from turning into blurry blobs.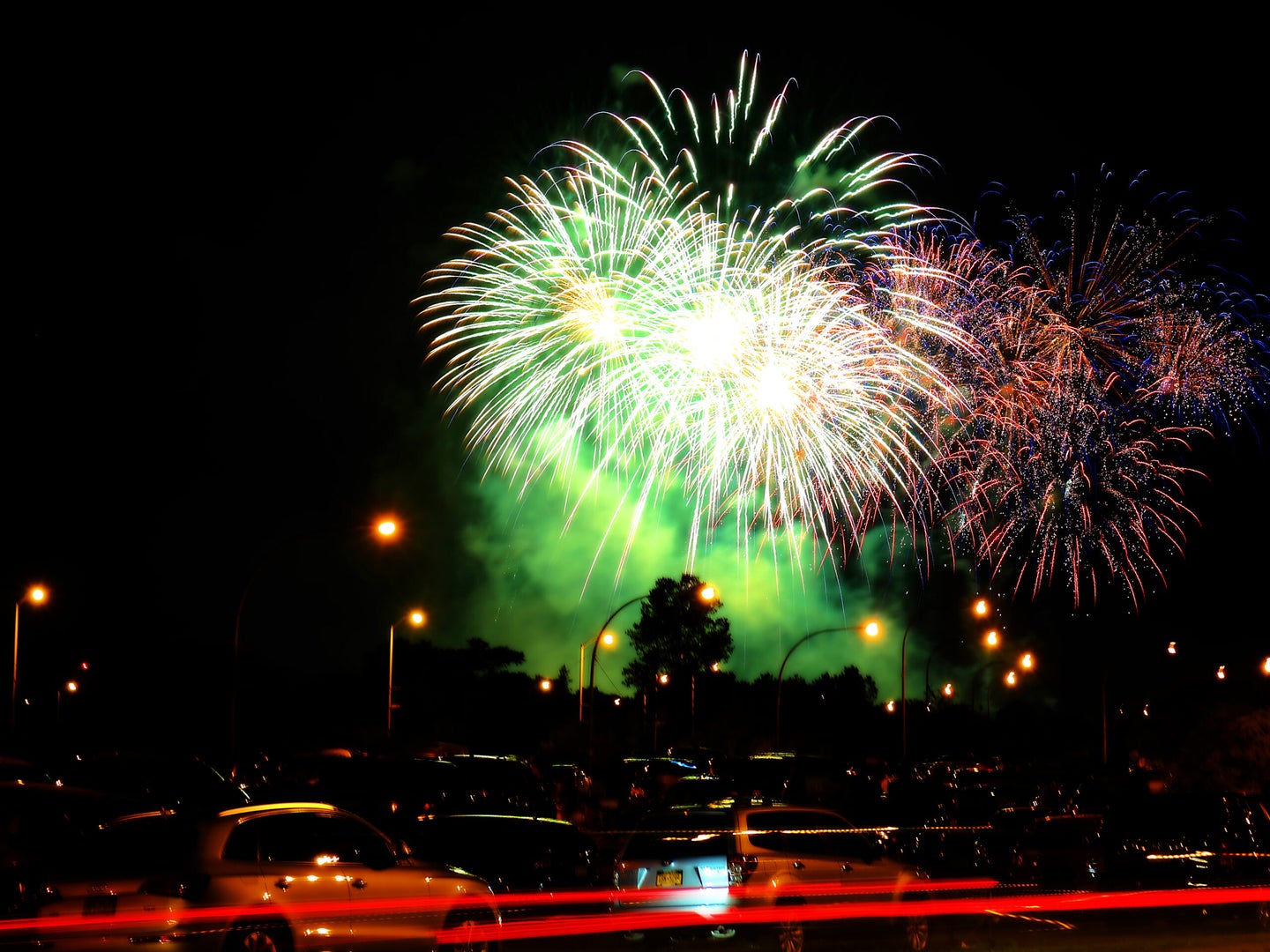 When I photograph fireworks, I always think of a sentence from Jonathan Miller's wonderful book, On Reflection: "The natural world reveals itself in borrowed light." To me, it's kind of funny that I think about this when I'm shooting fireworks because this type of photography is actually an exception to the rule.  Most of the photographs we take—from a portrait of a mother holding her baby, to a sweeping—involve capturing light that's reflected off of the main subjects. But when you photograph fireworks, it's like you're photographing a sunrise or sunset: the light source itself becomes the subject. 
So, for starters, shooting fireworks is different than capturing more images. You're shooting into the light, in a way. But it's not just that. Not only are you shooting the light source itself, but you're also shooting the images at night. And if you've ever tried your hand at night photography, you know how difficult that can be sometimes. But, don't despair! We've put together some tips as well as links to other fireworks tutorials in order for you to help you get the best results.
Tips for photographing fireworks
Over the years, I've had the opportunity of shooting fireworks in several settings, from Disney World to the North Fork of Long Island. Here are some of the lessons I've learned over the years.
Select the right camera and lens
Using a full-frame mirrorless or DSLR will almost always yield better quality fireworks photos because the top-quality sensors and high-quality lenses in the camera system will more likely deliver images with sharp, crisp details with lower noise. Consider using a zoom lens in the 24-105mm range, to give you flexibility when composing a shot. Try it at both the wide and long ends of the zoom range.
Shoot both RAW and JPEG files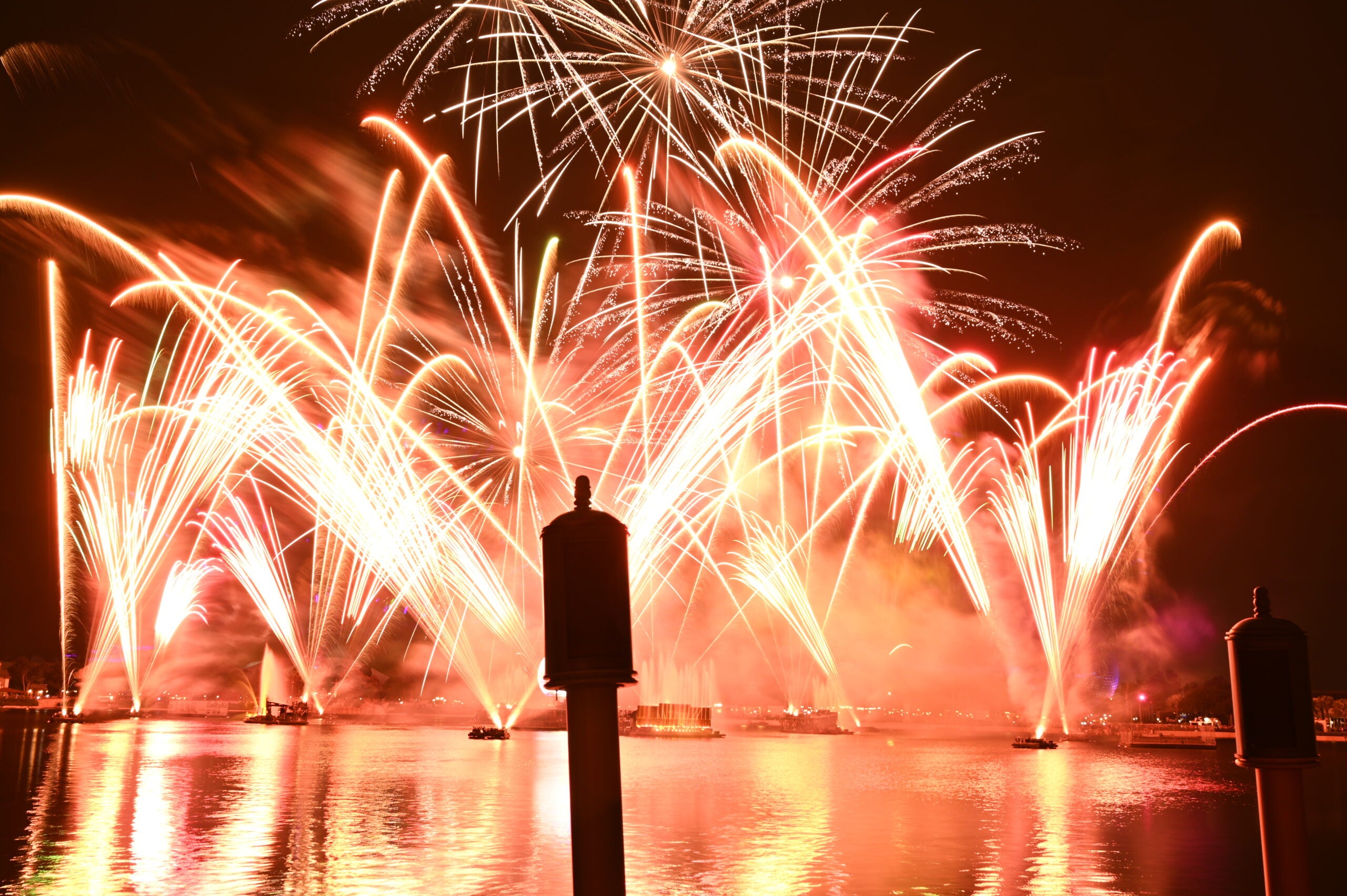 Although most interchangeable-lens cameras these days produce high quality JPEG image files, since night photography is one of the most challenging settings to shoot in, you'll want to also capture RAW files to give you more flexibility to reduce noise, adjust brightness as well as contrast, and make other adjusts. Set your camera to a mode that captures both RAW and JPEG files.
Use a tripod and a wireless remote
Since you'll be using long exposure times, you'll need to set up a tripod. But sure to get one that's sturdy, and won't move when the wind blows. You might need to weigh it down with weights if it's a windy night. Also, use a wireless remote to fire your shots to minimize camera shake. If you can't bring a tripod, you can try setting your camera on something stable like a rock or tree as a makeshift tripod. If you're lacking a remote, you can also use the self-timer so you don't shake the camera when you push the shutter button.
Choose and experiment with exposure settings
You'll most likely be using a very long exposure, such as a 1- or 2-second shutter speed, but you might need even longer shutter speeds. To capture more than one fireworks burst, set the shutter speed for Bulb, hold the wireless button down, and then cover the lens after you've caught each fireworks burst. To add some depth of field, use an aperture of f/8 or f/16. And, at first, try using ISO 400. 
Mix up the format
Don't only take landscape-oriented photos. Zoom in and try to photograph portrait-oriented shots, or even try out a panorama, particularly if you're using a smartphone.
Experiment with filters and specialty lenses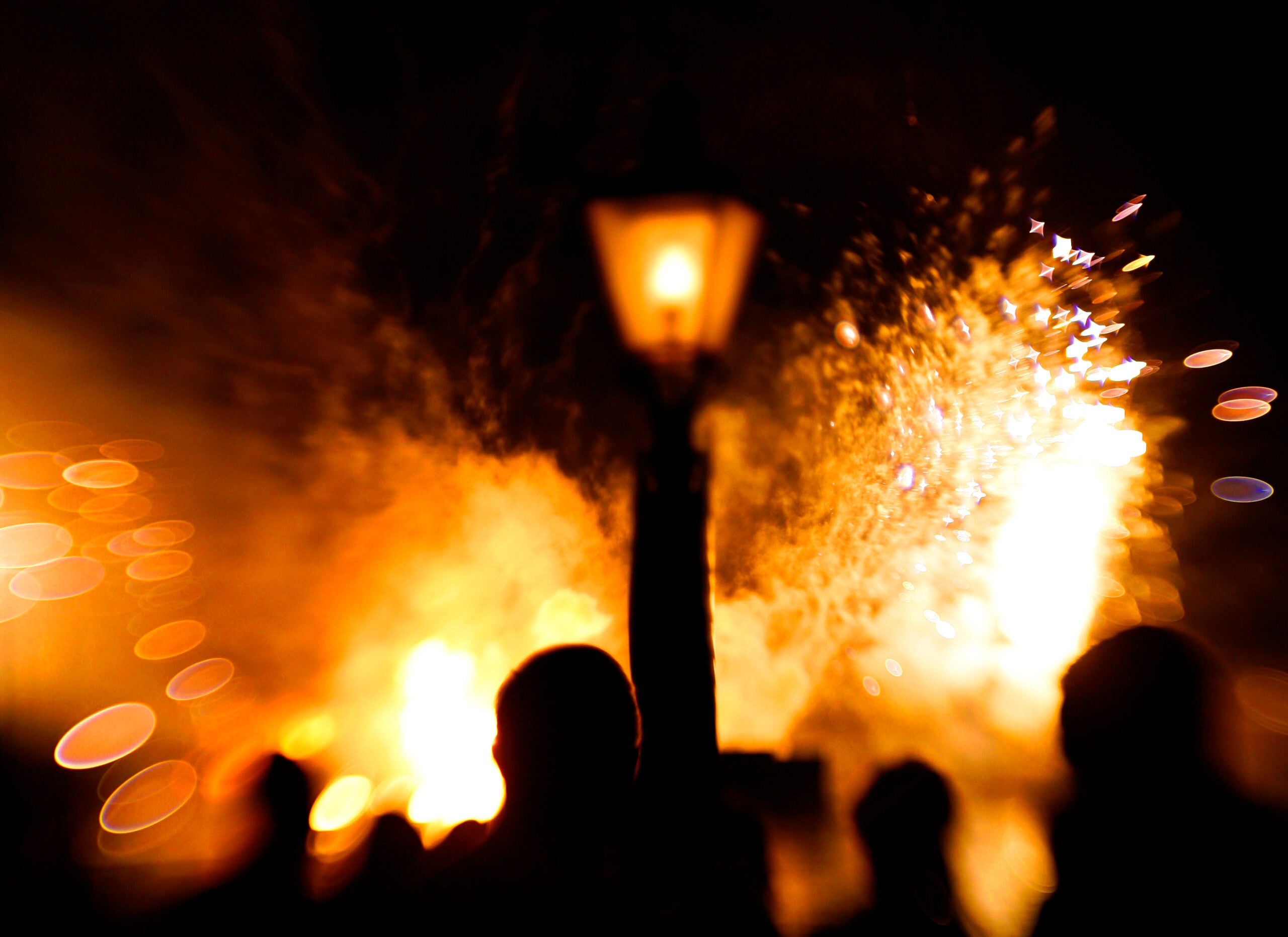 Using a specialty lens, like a Lens Baby select-focus lens, can provide you with some cool lighting effects when capturing fireworks. Another method is to add filters–just make a copy of your original image, and use the copy to apply filters. Using filter software plugins for Photoshop, like those from Nik Collections and Boris FX, you're able to dramatically transform your fireworks photos.  
More helpful tips for photographing fireworks
If you're still looking for more tips for photographing fireworks, here are some links that can help.
Joe McNally: Summer, the 4th, Fireworks…and a Great Contest
On this blog post, you'll find three great photographs of fireworks by acclaimed National Geographic photographer Joe McNally, all shot in New York City, which include the Brooklyn Bridge and the Statue of Liberty. McNally also has some valuable advice on preparing for shooting fireworks.
Fireworks Photography How-To
This tutorial, which also links to a 2011 tutorial, photographer William Sawalich offers some great tips to improve your fireworks images by  adding context or by including a lake or body of water in the composition.
Taking Pictures of Fireworks… Featuring Lindsay Silverman
Here's some valuable Nikon-specific tips for shooting fireworks, whether you're using a Nikon DSLR or perhaps a Nikon Z-series full-frame mirrorless camera.
How to Photograph Fireworks
In this long how-to article, by Todd Voenkamp, you'll find lots of very useful tips to get the best results when shooting fireworks. 
Video: Learn How to Photograph 4th of July Fireworks in Under Three Minutes
Don't have time to read a long article? Then, check out this three-minute video on shooting fireworks.