Life as a Rock and Roll Photographer
Jeremy Harris makes a living capturing all the energy of live music, both on and off the stage.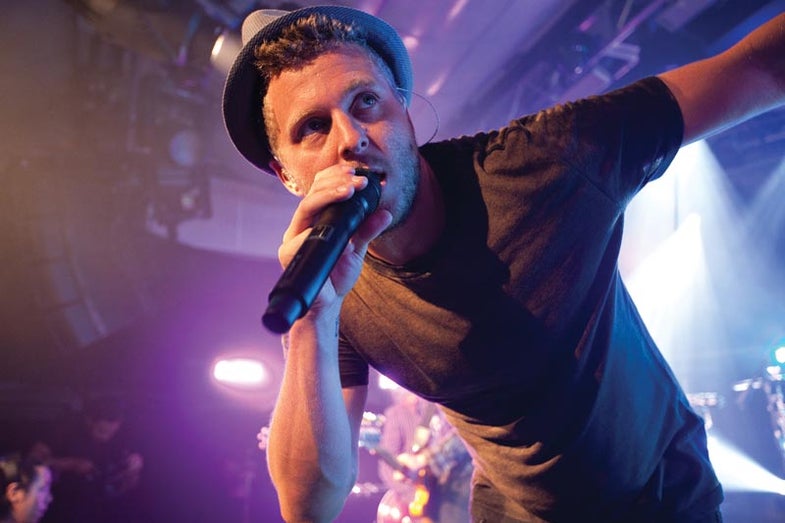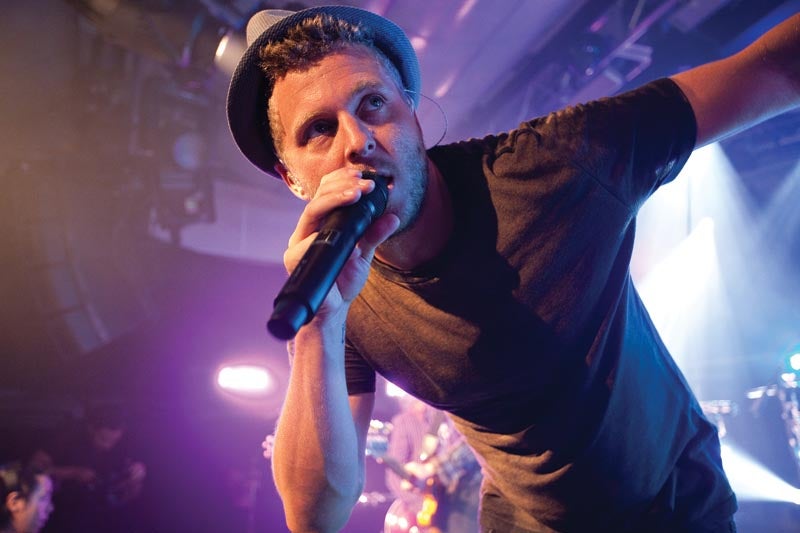 Jeremy Harris, 40, has been shooting bands since he was a Fugazi-loving teenager in Washington, D.C. After a stint in art school, he began to make a name for himself and has been glorifying rock gods ever since. See more of his work at www.JeremyHarris.com.
Q: How'd you get started?
** ****A:** Before I became a professional, I would take my camera to shows and shoot them. It was always small clubs—I had the run of the place, and nobody gave me a problem. Of course, I never got paid for it, but you have to build a portfolio. I made promo cards, sent them to music magazines, and eventually got my first job shooting Me First and the Gimme Gimmes for Alternative Press. Then I got my big break, a job with Kerrang! magazine in London. I shot a feature on the band Jet, and the magazine's been a client for the past seven years or so.
Q: Can I shot in any club?
A: In the smaller clubs, you can do it without a problem. But at the bigger venues, especially the arenas, there are a lot of rules. It's much more difficult to get in, and once you do, they only allow you to shoot the first two or three songs.
**Q: No more all-access passes? **
A: The guys who started rock- and-roll photography in the '70s, like Jim Marshall—the guys I was influenced by—could do what ever they wanted. Now it'sget in, shoot three songs, and leave. A lot of great moments in rock-and-roll history are being missed. There's a lot more pressure now.
I was shooting the Mayhem Festival in New Jersey recently, and for the main acts there were probably 15 photographers in front of the stage, competing for the best vantage point. People are cool, and we cooperate, but it's stressful.
Q: How do you handle the crazy concert lighting?
A: It is done so well in big arenas that it's not much of a problem. I'm shooting with the Canon EOS 5D, so I try not to go over ISO 1600 if I can help it. I need to get the 5 D Mark II so I can shoot high ISOs at f/2.8, and still get a fast enough shutter speed. You don't want to shoot as wide open as f/2 because you'll never get anything sharp— these guys thrash around a lot.
Digital technology has been incredibly beneficial to rock photographers. Back in the day when you had to use that grainy Kodak T-Max P3200, you just were hoping you got something usable.
**Q: What else is in your kit? **
A: My favorite lens is the Canon EF 85mm f/1.2L II. I also really like the EF 70–200mm f/2.8L IS for a zoom—you often don't know how far away the artists will be, and you want to get plenty of shots close to their faces. It's nice to have a variety of wide and close-up options with you, if you can. The EF 17–40mm f/4L is slower, so it's not optimal, but I usually bring those three lenses.
I also take a lot of memory cards. On a festival day, I'll go through 16GB. In an average concert, not nearly as much, but you'd be surprised how many shots you can blow off in three songs— maybe 500. I shoot a lot more when I don't have as much time.
**Q: Do you bring a few bodies? **
A: Just one, but it's kind of scary, because you never know what's going to happen. My 5D is starting to show signs of wear. During a recent shoot, the mirror came off and lodged itself in the viewfinder. I pulled it out, but every time I'd take another picture it would fly off again. I super-glued it back in place, and it's been working well. But I don't advocate super-gluing your camera together unless it's absolutely necessary.
Q: How do you keep the pictures interesting?
A: That's very hard, particularly with live concert photography— it's difficult to differentiate yourself. We're all using the same equipment and standing in basically the same place. But if you're lucky enough to get onstage, you can shoot through things, try interesting angles, and try to do something other than shooting straight up at the performer.
A lot of it is anticipating the moment, which takes experience and a bit of luck. There have been plenty I've missed, but then there are the ones I capture, like a shot of a guy from Taking Back Sunday, who throws his microphone into the air. I watched him three nights in a row and knew exactly when he was going to do it. The third night, I finally got it—the microphone is perfectly sharp and just inside the top of the frame. If you see a band a few times and learn how they perform, you can anticipate those things.
Q: How do you compose?
A: I'm not even aware of it anymore, and often I don't even look through the viewfinder, especially with a wide lens. I'll just hold the camera up over my head—I have a decent idea of what I'm getting.
For the shot seen here, I wasn't looking through the camera—the only way to get close was to hold the camera near his face and shoot three or four frames. It also works well to put it really close to the guitar, or shoot from down low. It's fun, because you don't actually know what you're going to get. You can't do that with longer lenses, though.
Q: What's the trick to great audience shots?
A: Most people don't mind when you point a camera at them—you just have to be bold enough to do it. I shoot some on-the-fly stuff, but I'm often very confrontational. When you're in front of a crowd of fans, they usually want to have their picture taken and give you great expressions. I really like to photograph the fans, particularly in big, outdoor music festivals.
Metalheads, like at the Mayhem Festival, are a lot of fun and all ages—they tend to have a lot of bad tattoos and sunburns. I was initially kind of intimidated by photographing these people— a guy who has a tattoo on his face and looks like he just got out of prison—but they're great. The Warped Tour teens, though, all have brand-new, nice tattoos.
Q: Can you do this forever?
A: I'm living my life like I'm 30, and I can still pull it off. I've got tattoos and I don't dress like a businessman. One of these days I might be that old guy who's still photographing the bands, and I'd like to have a certain amount of respect so people don't judge me by my age. But if you love it, then really that's all that matters. If you like the music, keep doing it as along as you can.