Hilarious high speed flash photos of dogs catching treats
These playful images capture the spirit of the dog.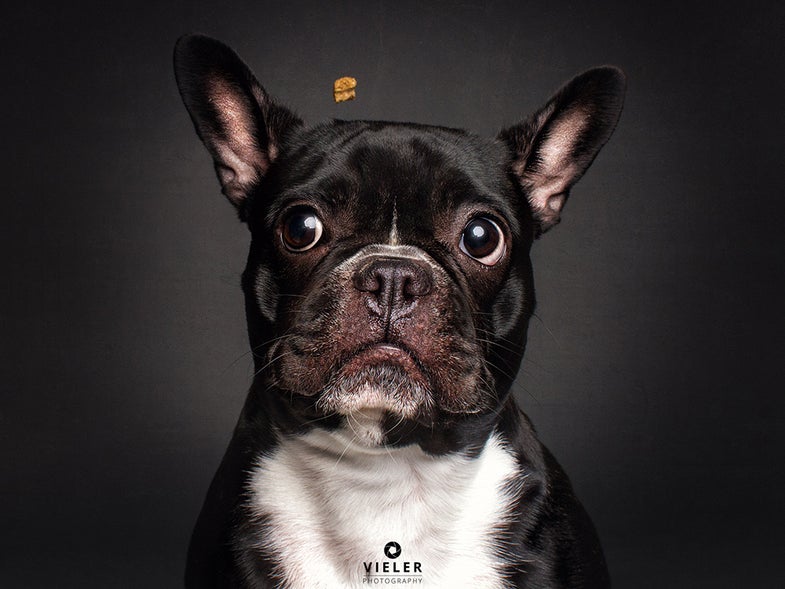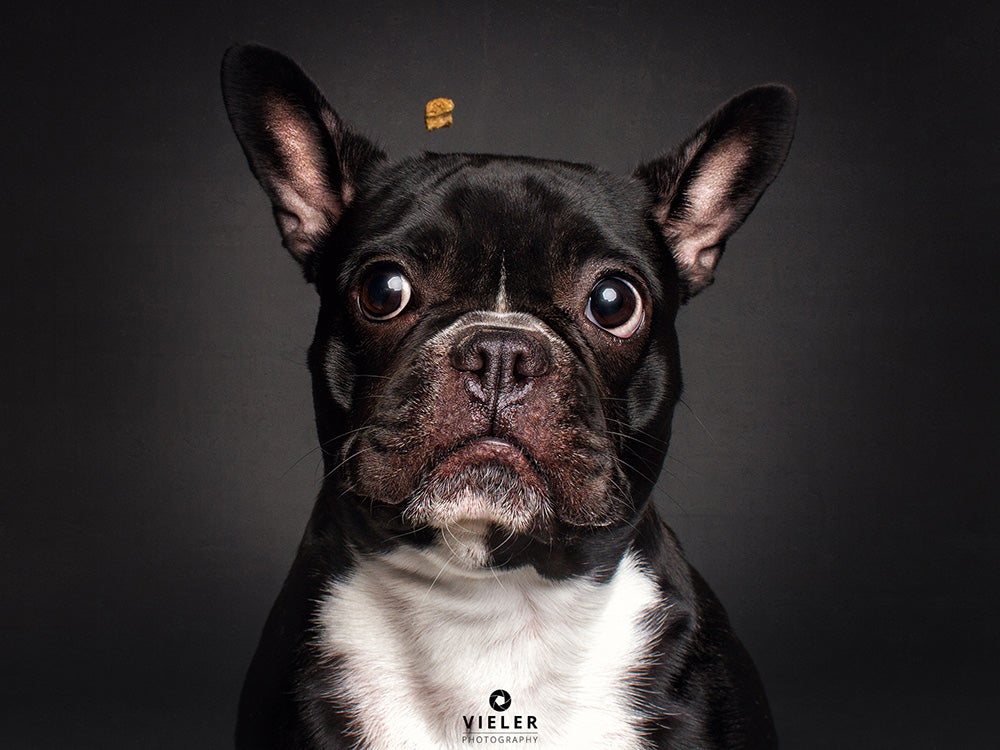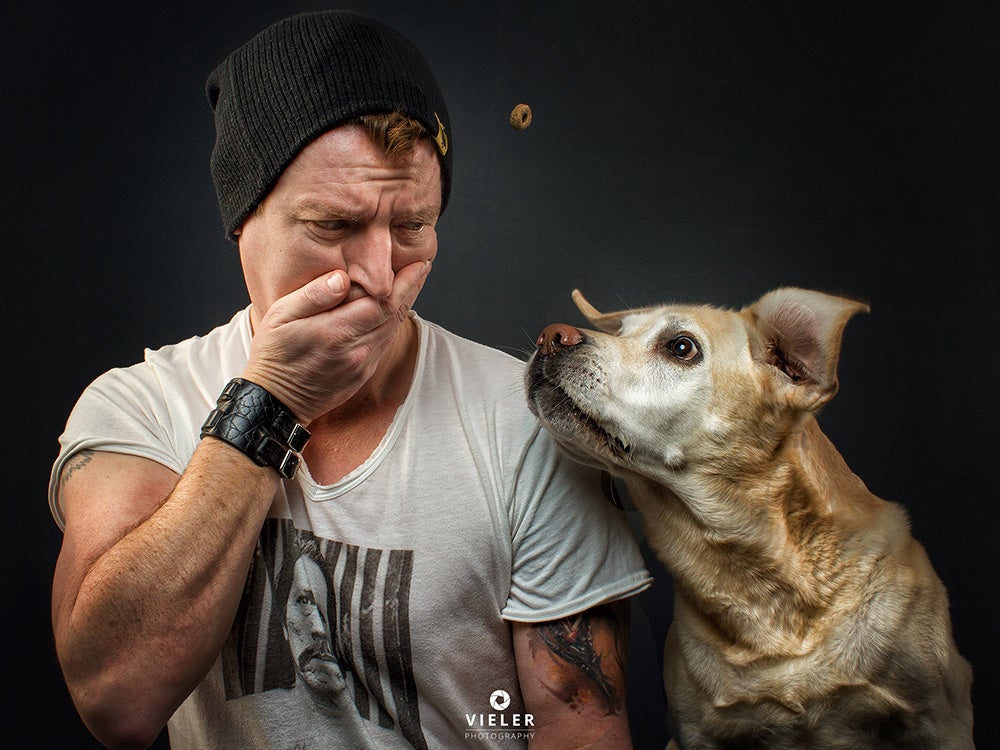 Dogs make for great photographic subjects, even when they're just lounging around. But, Photographer Christian Vieler's project Treat, adds a unique element into the mix, capturing studio portraits of dogs as they leap for treats.
Vieler is a full-time dog photographer based in Germany, but says that it was kind of a fluke that he began this whimsical project. In 2013 he received a new portable studio light that he intended to use for his outdoor shoots, but it was a rainy day so he set it up inside to do some tests on the HSS feature, which enables super-fast flashes of light to freeze action in the frame. He used his dog Lotte as a test subject.
"Lotte is a very chill labrador, so I had my model, but no movement," Vieler recalls. "So I started throwing treats at her."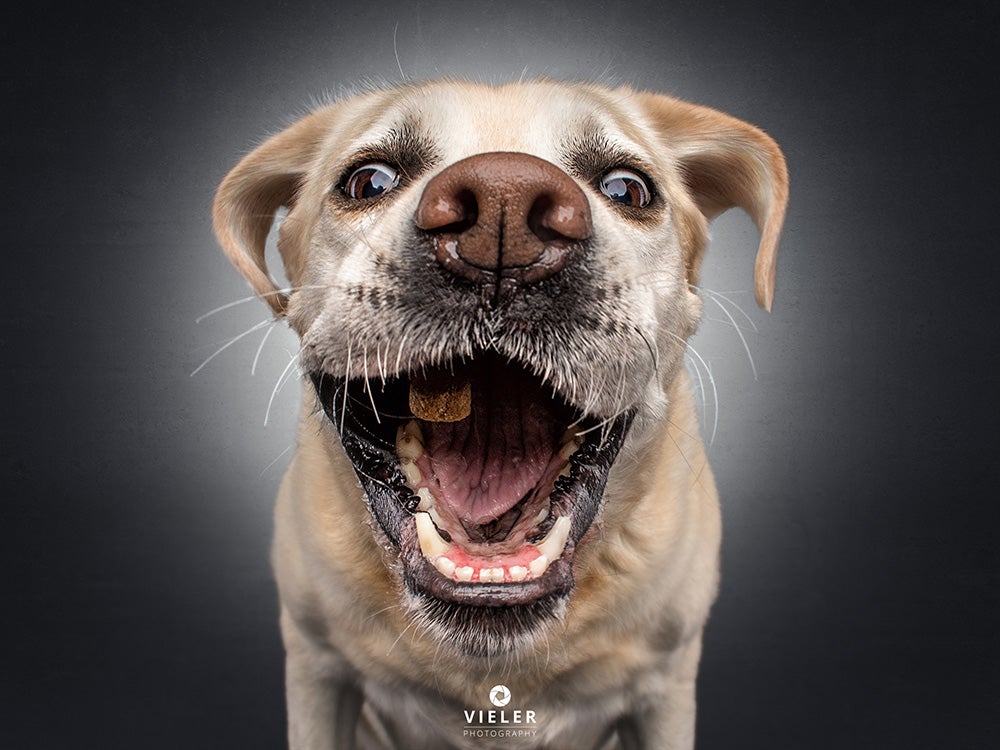 Treat was born.
Vieler estimates he has photographed over 2000 dogs in his studio for the series since that time. His lighting setup includes a single strobe positioned in front of the dogs face and above his head. "The main intention is to have the dog sharp and with the best expression he can give me," he says. "The rest is editing." And treat throwing of course.
The sessions with the dogs are relatively short: sometimes getting the shot only takes about 10 minutes and after about 30 shots he will have what he needs. "The faces are funny, but after a certain number of shots on you get similar expressions," he says.
Vieler says that he doesn't have any preferences when it comes to breeds, but notes that short haired dogs faces tend to be more expressive—dogs with longer hair often require longer shoot times to nail a photo where both eyes are visible and in focus.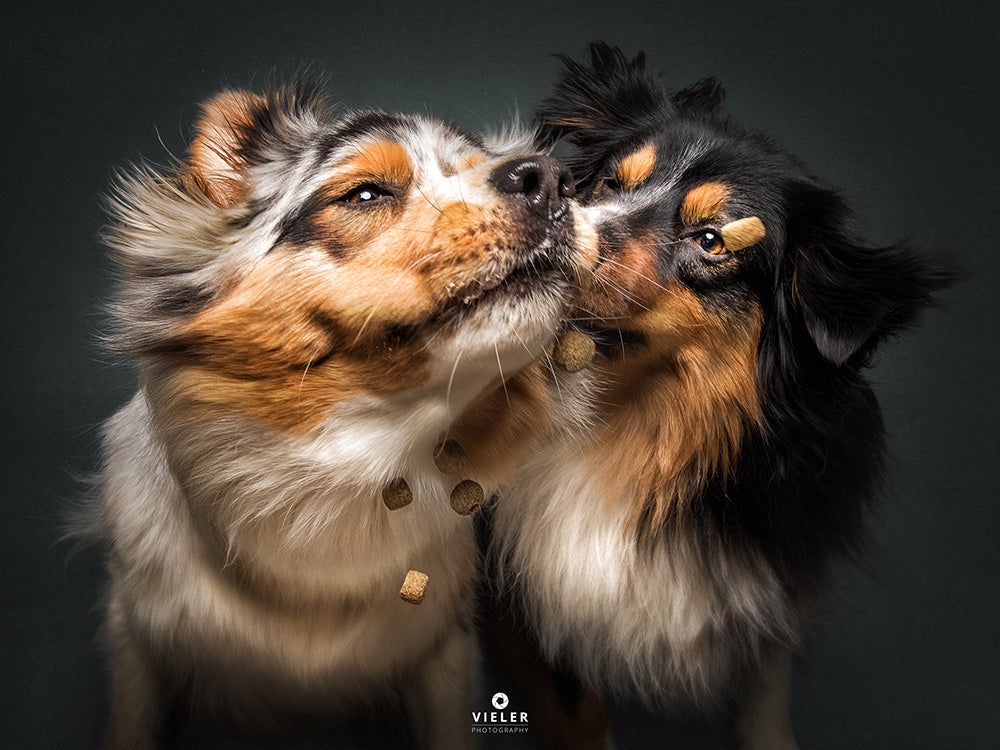 He does note that the more times he pops the studio strobe, the higher the chance that he will spook his furry subjects—yet another reason that he likes to keep his shoots short and sweet.
"I had many talks with vets because I am doing this stuff every day. I had to be sure I was doing the right things," he says. "Shooting a dog with flash doesn't hurt the dog's eyes, as long as you don't overdo it."
Vieler released a book of the images last year called Treat! It can be purchased here.