Elinchrom Introduces ELB 1200 Strobe Pack and Three Redesigned Flash Heads
These portable lights are built for flash or constant lighting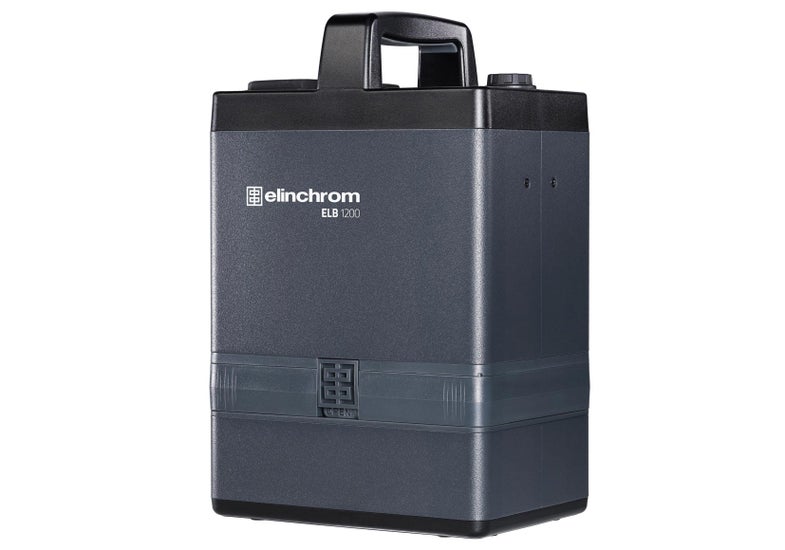 We may earn revenue from the products available on this page and participate in affiliate programs. Learn more ›
Battery-powered moonlights have been the big news in the portable strobe game for a while now, but Elinchrom has had lots of success with power pack models like the Ranger. Now, Elinchrom has announced its most powerful portable flash pack, the ELB 1200, and three redesigned heads to go with it.
The ELB 1200 runs off of an included cell called the Battery Air, which can get off 215 full-power flashes on a single charge. It can also power a continuous light for up to 80 minutes at full LED power if you're looking for constant light. Elinchrom will also offer Battery HD, which extends the power out to 400 full-power pops or two full hours of continuous lighting.
The pack itself has two sockets for individual heads, as well as an OLED screen to display current settings and operating status. You even get flash duration information on the screen, which comes in very handy if you're trying to freeze action.
There are three head options, each built for a different group of users. The Pro Head is built for general use, while the Action Head puts an emphasis on fast flash durations. The Hi-Sync Head is built to work with the EL-Skyport Plus HS transmitter, which enables a kind of high-speed sync that enables shutter speeds up to 1/8000 second.