Read Hasselblad's vintage press release from when its cameras first went to the moon
Fifty years ago a modified Hasselblad camera captured images from the surface of the moon.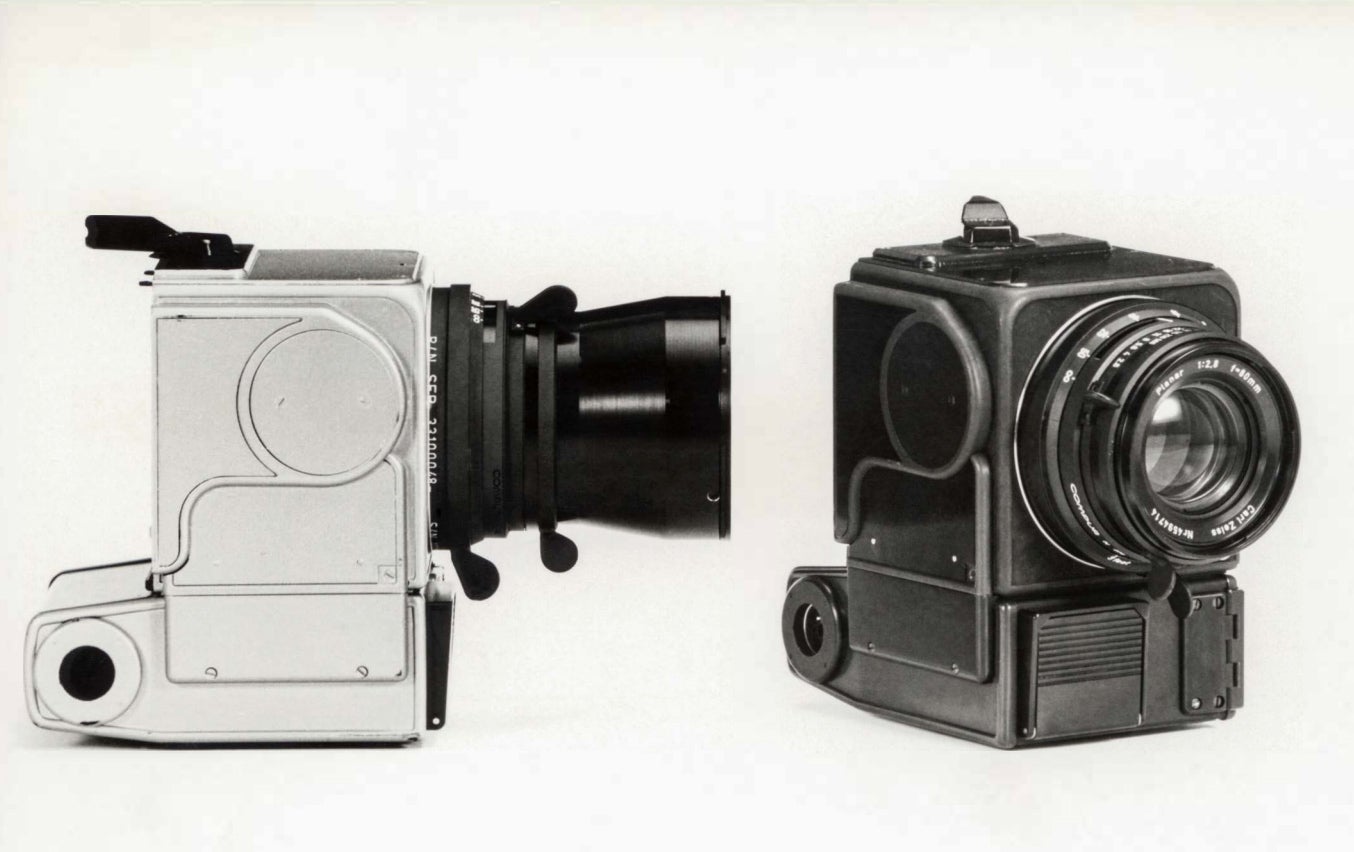 We may earn revenue from the products available on this page and participate in affiliate programs. Learn more ›
In celebration of its fiftieth anniversary of capturing the first lunar landing, Hasselblad has released the original press releases from the Apollo 11 mission to the moon. The press announcement from September 1969 was sent to a number of photographic publications (including this one) stated that Neil Armstrong, "was the first man to put hist footprints on the surface—tracks that will forever be there as long as the moon remains, since no wind can sweep them away."
The vintage release contains a number of interesting behind the scenes facts about the process of getting the cameras to the moon and why they had to be left on the lunar surface at the end of the mission. Hasselblad cameras were used in space missions as early as 1962, but Apollo 11 was the first time that one of the camera's was used in the harsh climate conditions of space. Although a number of images had been taken outside our atmosphere prior to the Apollo 11 mission, according to the release these new pictures were something else.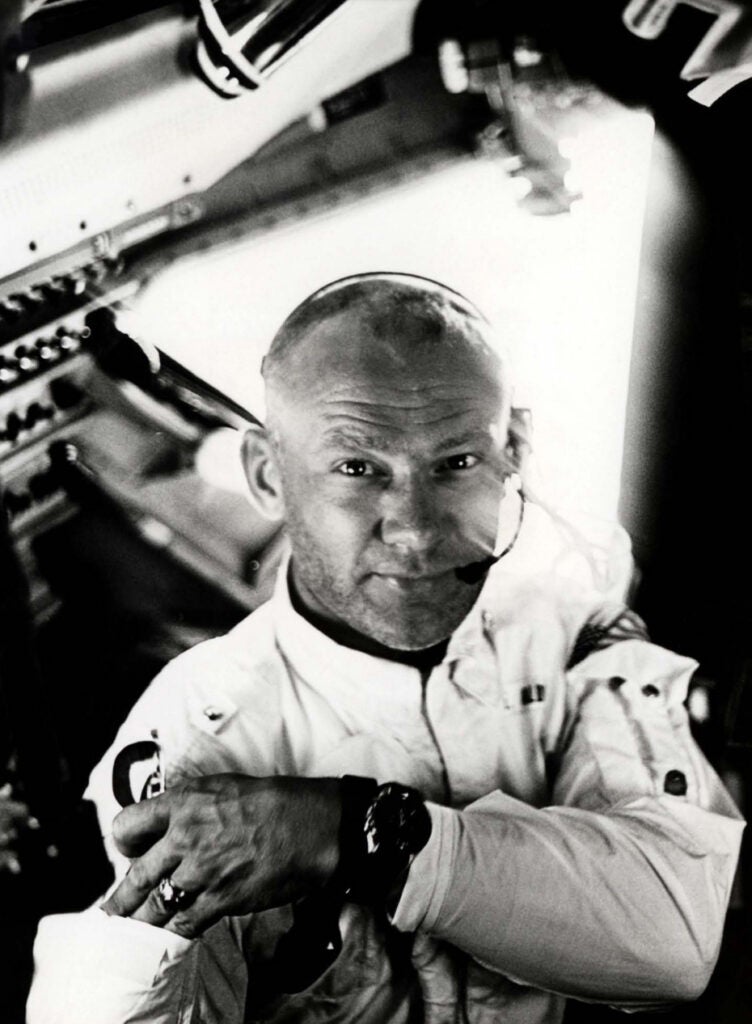 "The pictures were so good that even we who had previously seen 9,000 Hasselblad images from space gasped for breath," the release states. "Best of all were the images taken by astronaut Neil Armstrong on the moon surface."
Capturing images on the surface of the moon took two hours and twenty minutes, Armstrong shot all of the images that were taken on the moon's surface. Although the photographic equipment that traveled to the moon was worth about $1 million back in 1969, everything but the film magazines had to be left behind due to strict weight restrictions of the lunar lander 'The Eagle'.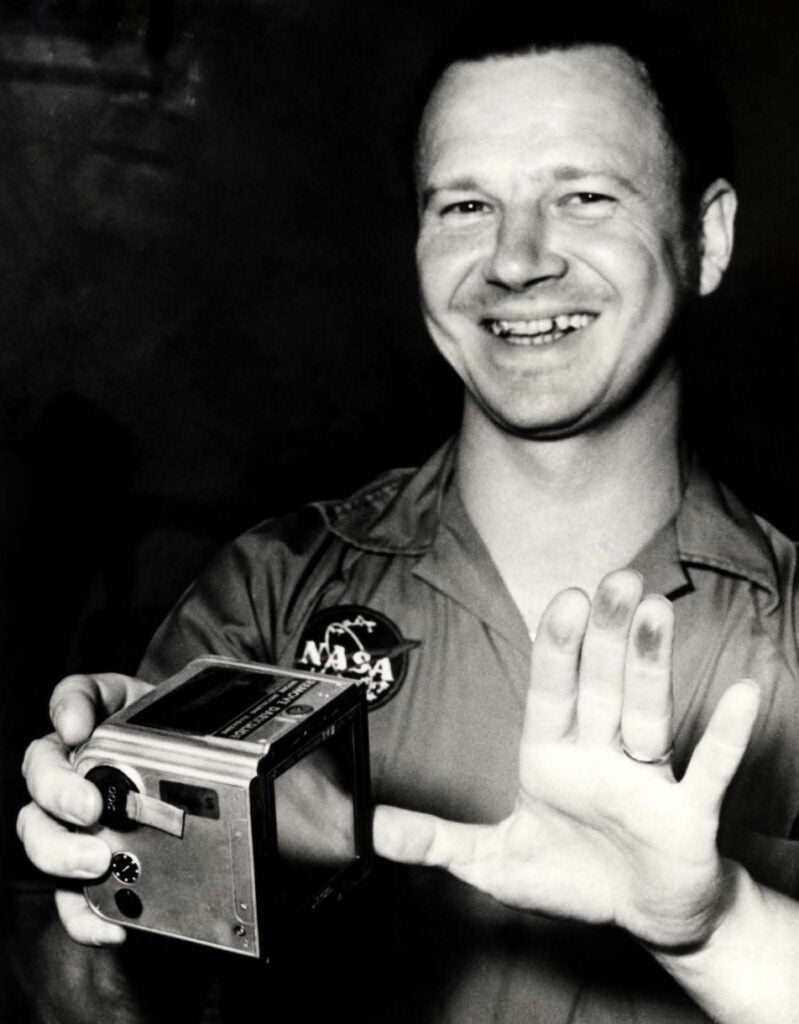 The film magazine's were actually removed on the moon's surface, with Neil Amstrong attaching them to a line that was hoisted up to his colleague Buzz Aldrin.
"It was quite exciting to raise the film magazines up to the Eagle," Aldrin said in a press conference once they had returned. "Imagine if the line had snapped!" Thankfully, that didn't happen.
See Hasselblad's full press release about the 1969 moon landing here.