Sony RX10 III Review
We spent an afternoon with Sony's fancy new RX10 III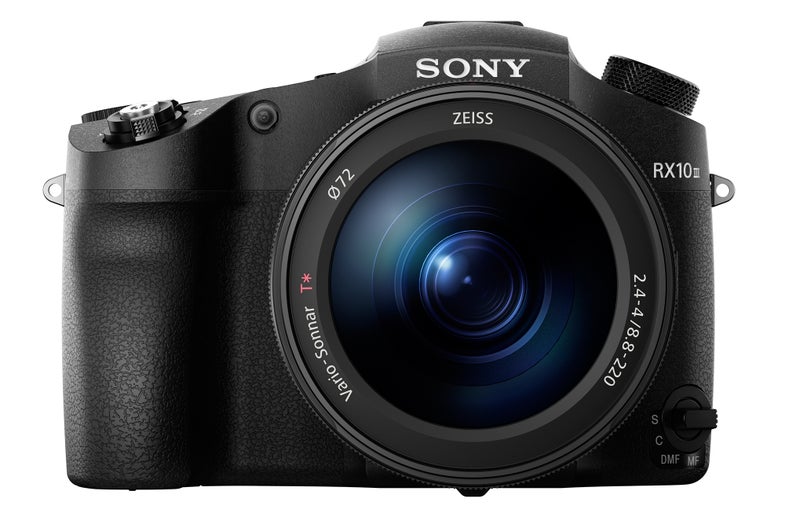 We may earn revenue from the products available on this page and participate in affiliate programs. Learn more ›
We recently got a chance to try out Sony's new RX10 III on a Sony sponsored outing San Francisco. The 20.1MP superzoom uses the same 1-inch backside illuminated, stacked sensor that's in Sony's RX100 IV and has many of the same features that camera introduced. This includes 4K video recording using the full width of the sensor and without pixel binning, as well as up to 40X slow motion video. But, the impressive 24-600mm equivalent lens with a maximum aperture range of f/2.4-4 is just as cool as that sensor. At 24mm it can focus as close as 0.1 inch (3cm) in front of the lens while at 600mm it'll focus as close as 28.3 inches.
The body is practically as big as an SLR, though that brings with it a very comfortable grip and lots of room for plenty of dedicated buttons. A good portion of those buttons can be customized, though given the relatively short time we had with the camera we didn't change many of them. The default for the C1 button is Zoom Assist.
Zoom Assist lets you quickly zoom out to 24mm if you lose track of your subject. Press and hold the button and the lens zooms out and greys out the area of the frame not included at the focal length you were zoomed to. Then, all you need to do is place your subject in the non-greyed area, let go of the button and the Sony RX10 III will zoom back to your original focal length. We used it numerous times over the course of the afternoon we spent with the camera and it proved quite useful.
The finder is an OLED with 2,359,296-dot resolution and gives a wonderful preview of your image while allowing access to menus and playback of images. The 3-inch LCD screen on the back of the camera can tilt up and down, though it doesn't flip all the way up for selfies. Sony says that the Optical SteadyShot image stabilization can give up to 4 stops of compensation when shooting handheld. In our shooting it did a fantastic job and let us get sharp shots with the lens racked out at shutter speeds slower than 1/100 second.
While a lot of people scoff at the thought of a superzoom, we have to admit that we were pleasantly surprised at the quality of the images we got with the RX10 III. It's extremely versatile and lots of fun to use. The combination of a really nice lens with a sensor significantly larger than the 1/2.6-inch sensors found in many superzooms definitely puts the Sony RX10 III ahead of most of the cameras in this class.