Hands On: Lomography LC-A 120 Medium Format Film Camera
The plastic Lomography classic now shoots squares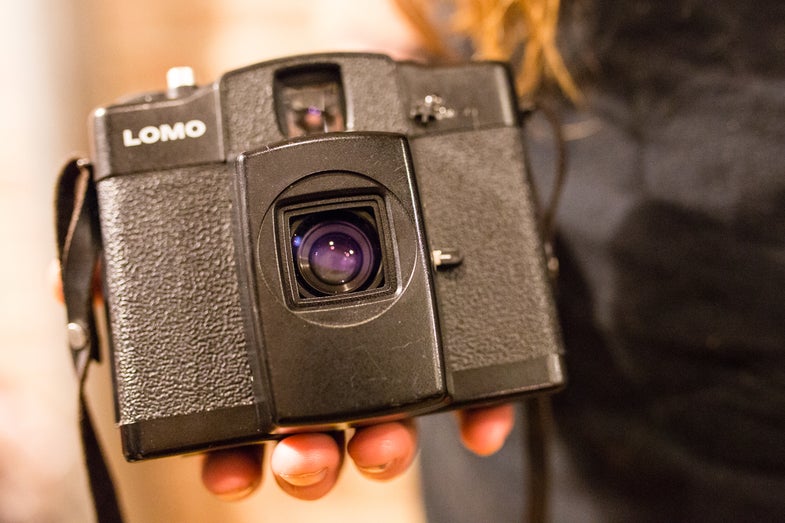 We may earn revenue from the products available on this page and participate in affiliate programs. Learn more ›
Lomography is well known for its line of plastic toy cameras, but in the last few years they have been releasing cameras and lenses intended to produce higher quality images. Announced at last year's Photokina, the LC-A 120's design is based on the 35 mm LC-A, but as the camera's name suggests the 120 shoots medium format film with square frames.
The LC-A 120 has a wide 38mm f/4.5 lens and a fully-automatic exposure. Although the camera is built from plastic, the LC-A 120 has a few features that make it more sophisticated than a familiar Holga camera. The lens is made of glass instead of plastic with five elements in four groups. As a result, the images are surprisingly sharp, but the larger negative leads to heavy vignetting at the edges. We typically consider that a negative here at PopPhoto, but in terms of a Lomo camera, that can often be a positive.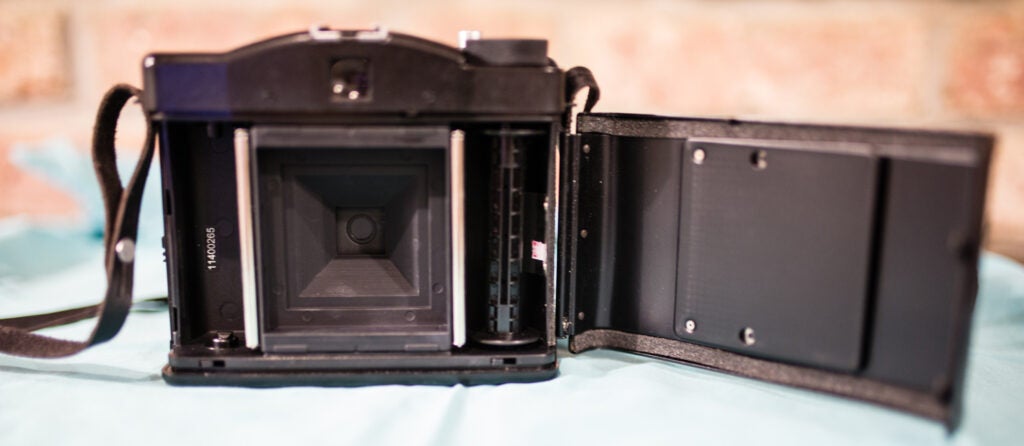 The camera gives you the ability to select film speed and has a four-step zone focusing system. Although the camera does give you slightly more control then a Diana or a Holga, it can still be a bit unpredictable. Getting the film loaded into the camera is a little tricky—the posts for the 120 film spools have a slight lip and if they aren't perfectly lined up you won't be able to get your film in. The LC-A 120 is also prone to light leaks, which can be fun unless they are devastating. During my time shooting with the LC-A 120 I had a few problems with the back of the camera popping open and partially exposing my rolls of film, which may have been due to not having the film loaded into the back of the camera correctly. A little bit of unpredictability is to be expected with Lomography gear though, better to embrace it then try and fight it.
The image quality from the LC-A 120 is pretty exceptional though. It took me a bit of time to nail the zone focusing on the camera, but once I did I was pleased with how crisp the images were. The automatic exposure was also much better than I expected. The camera is small and lightweight, which makes it easy to lug around. At $429 the LC-A 120 is certainly a lot more expensive than other plastic medium format cameras, but when you consider the cameras more advanced features that higher price tag seems justifiable.