GoPro's New Spherical Camera Mounts Are Made For Virtual Reality
Six GoPro cameras pointing in all directions can capture an entire scene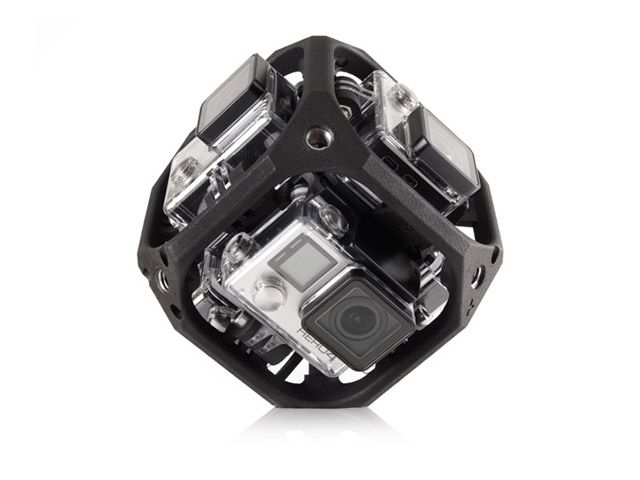 We may earn revenue from the products available on this page and participate in affiliate programs. Learn more ›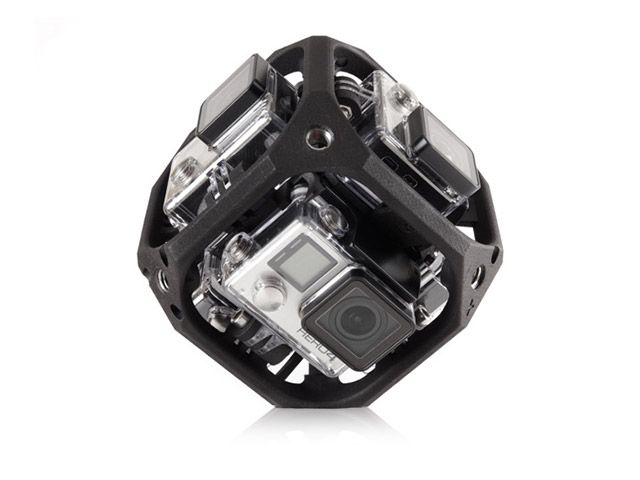 OK, so 3D photography didn't exactly pan out as the next big thing, but virtual reality seems poised to make a much better run at changing the way we view images and videos, and GoPro is trying to be at the forefront of the movement with their new multi-camera solution.
The new spherical camera mount was unveiled at the Re/Code Conference by CEO Nick Woodman. It's meant to hold six GoPro cameras, which creates a full sphere of coverage around a central point. Using the footage captured, the idea is to give viewers a fully immersive experience using something like the upcoming Oculus Rift virtual reality system. Because the image completely surrounds the viewer, he or she can look around and get the feeling that they're actually in the scene.
Smaller companies have been making custom mounts to try and achieve the same outcome, but now that GoPro is getting into the game, we fully expect to see an onslaught of other companies rushing to do the same. In this scenario, however, it definitely seems like the GoPro's boxy form factor has an advantage over the shotgun-style cameras like the Sony Action Camera or the new Tom Tom camera.
When GoPro bought a French company called Kolor, which is dedicated to virtual reality presentations, many speculated that this was in the works, and now it's gotten real.
Also at the conference, Woodman announced that GoPro will officially be getting into the drone game by introducing its own quadcopter device some time in 2016. There's already a ton of competition in the drone market, with DJI currently occupying a pretty dominant position, but GoPro has shown quite a capacity for market place domination on their own, so it will be interesting to see how their foray into remote-controlled aircrafts pans out.
There's no pricing for the new products yet, but I would guess the strategy is to be at or slightly above where the competition currently resides, but to stand out by offering premium features. We'll update you as more official information becomes available.