GoPro Odyssey Uses 16 Cameras To Capture Insane Virtual Reality Video and Photos
A large array of cameras ready to capture spherical pano footage up to 8K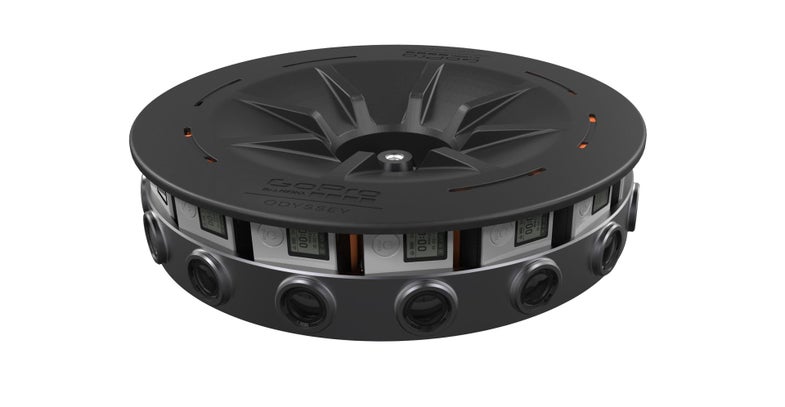 We may earn revenue from the products available on this page and participate in affiliate programs. Learn more ›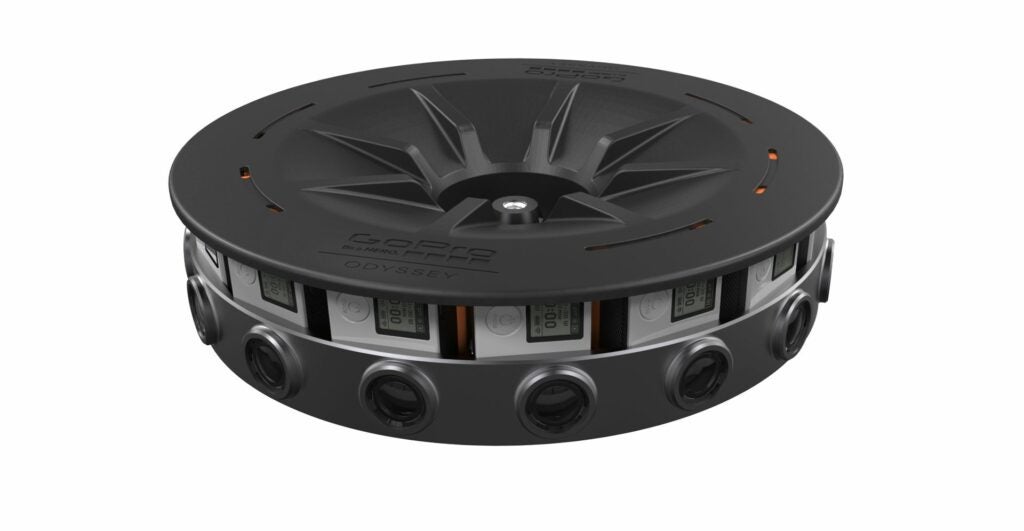 You may already know that I think virtual reality image capture is going to be a pretty big deal going forward, and GoPro seems to think so as well. Their new Odyssey rig uses 16 camera in a clever housing to capture 8K virtual reality video in concert with Google's Jump.
The wheel-shaped housing is built to be fairly rugged so it can be used for things like professional productions and industrial applications. It fits 16 GoPro HD Hero4 Black cameras to Array Bacpacs, which allow them all to work as if they were one big camera. It also gives you more robust options like using extended battery packs to power the device.
The resulting footage has a total resolution of up to 8K at 30 fps and allows you to literally click and drag around an HD video like you would on Google Street View.
When assembled, the whole thing weighs roughly 14.5 pounds and spits out stitched .mp4 files that can be shared on services like Youtube.
If you want in on the program you have to apply through the GoPro site and you should be prepared to pay a pretty penny for the privilege. But, with high-end solutions like this and much more affordable solutions like the Ricoh Theta S, it's clear that manufacturers are getting behind VR here in the early stages.