Getty Museum adds hundreds of holograms to its permanent collection
The donation features works from Louise Bourgeois, John Baldessari, Roy Lichtenstein, Ed Ruscha, and more.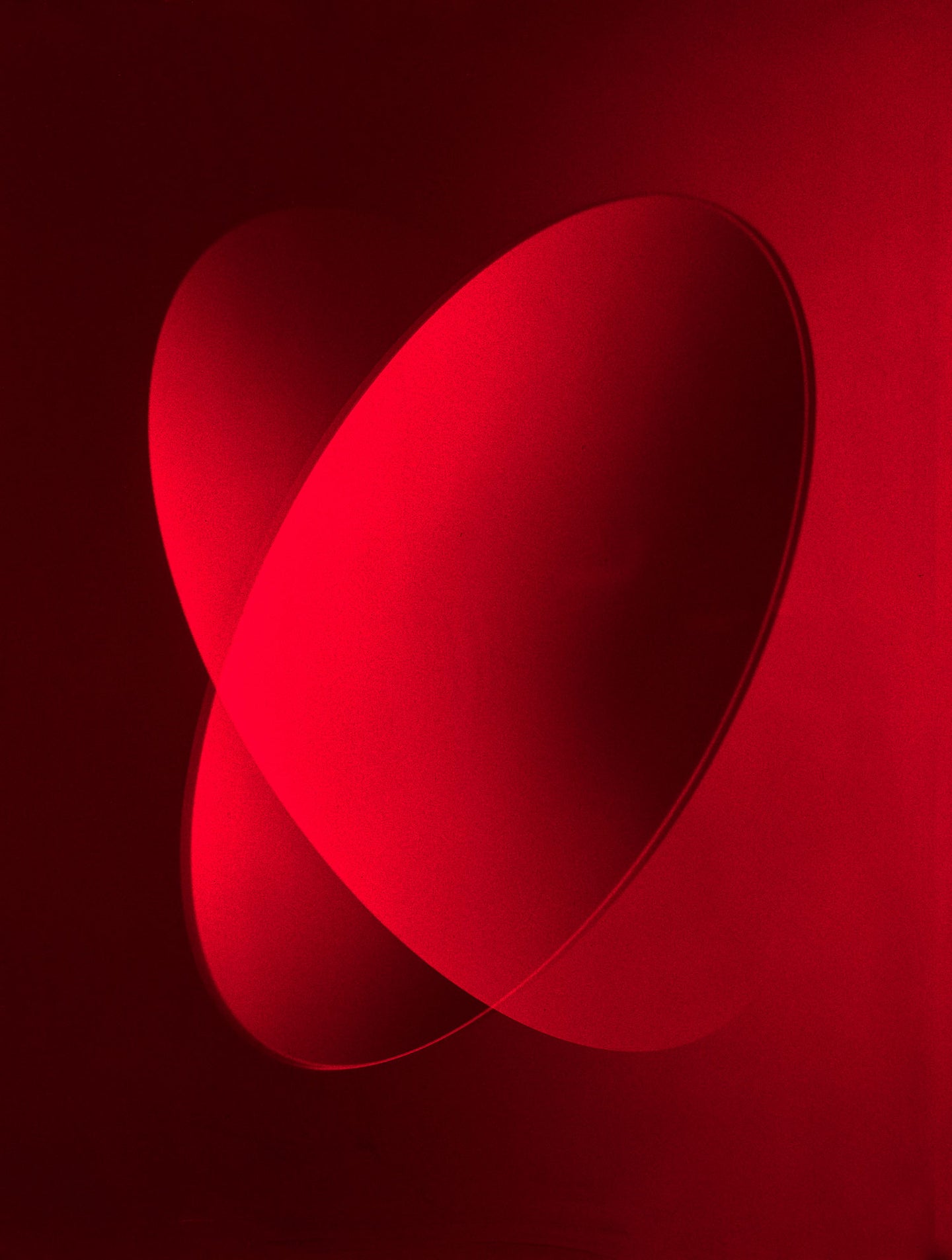 The Getty Museum in Los Angeles is now home to 105 glass plate holograms that were created in the early '90s by renowned artists like John Baldessari, Larry Bell, Louise Bourgeois, Chuck Close and others during an initiative known as the C-Project.
"The C Project was conceived so that the medium of holography would be seen as something more than just applications, science, medicine and commercial purposes," explains Virginia Heckert, a curator at The Getty, who was part of the team that helped secure the new body of work.
Although many people have a general idea of what a hologram is, from the tiny pictures on their credit cards, or more recently as the resurrected musicians seen on stage at large festivals, it can be difficult for the public to see these as art objects.
"Once you see these things they are magical, mysterious and inexplicable," she says. "How is it possible that something on a two dimensional plate can give the illusion of three dimensionality? Inevitably you want to interact physically with these things."
Much like photography, the medium is based on light and light sensitivity. Holograms are created from traditional images and gain a 3D effect by the way that light is refracted off of the object's planes. Heckert says it makes sense to include these objects in the The Getty's photographic archives because of that.
"It is a way to update some fundamental photographic principle," she explains. "It expands the understanding of how the attempt to create three dimensions with photography began with the stereograph in the 19th century."
Although there are no plans for a large scale exhibition of the C-Project plates quite yet, Heckert says it isn't unlikely that one will happen.
"We never collect just to fill the store rooms," she says. Adding that this particular collection of work will require some additional research and documentation before it can make a proper debut in public.
"Different kinds of hologram plates are best seen in different kinds of light," she says. "The viewing experience has to be just right to maximize the success of the holograph."