First look: OM System 20mm f/1.4 Pro lens for Micro Four Thirds
This new prime is the first official product under the "OM System" name. And it looks like a real peach.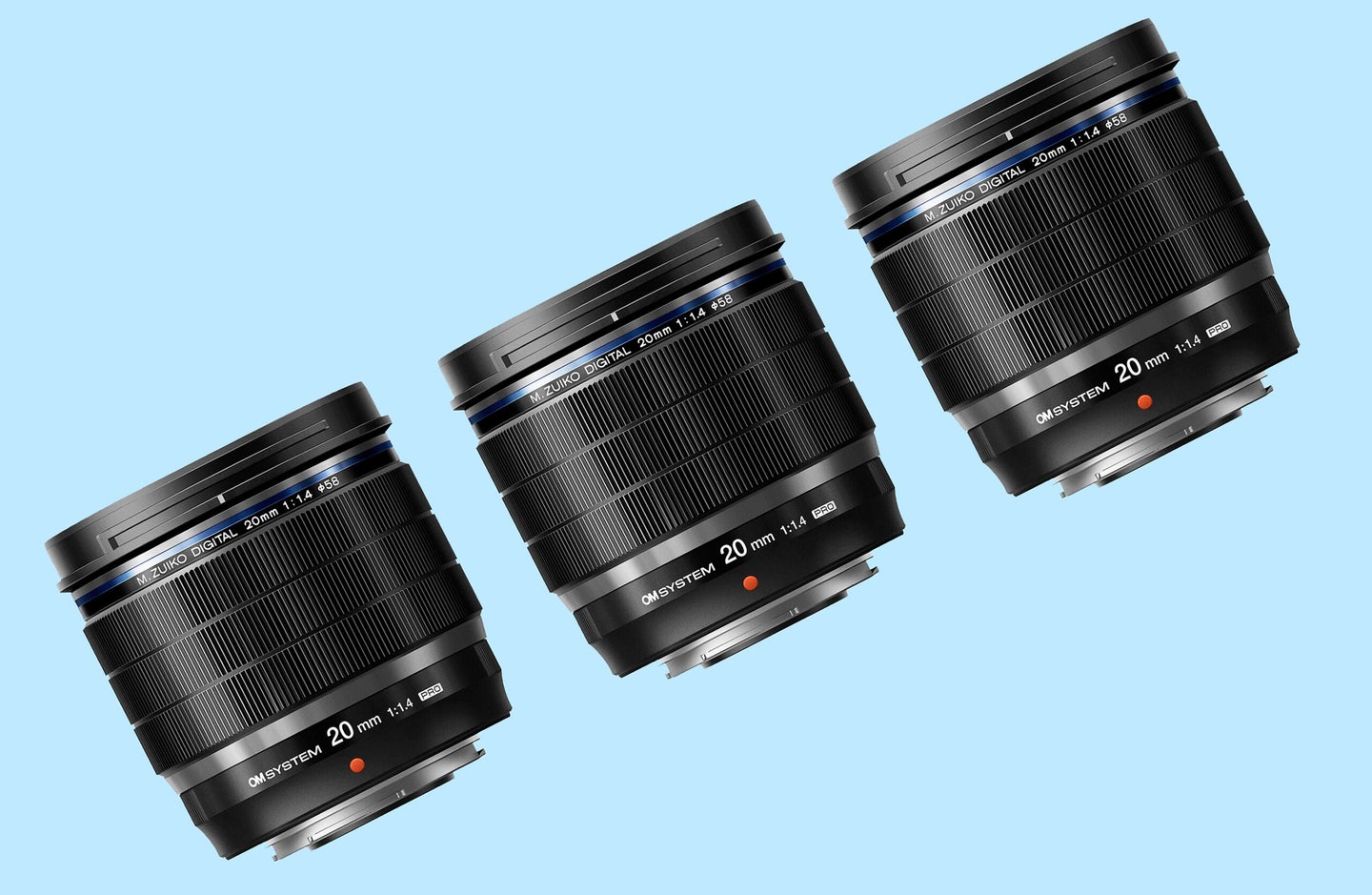 We may earn revenue from the products available on this page and participate in affiliate programs. Learn more ›
Hot on the heels of an official rebranding, OM System—the brand formerly known as Olympus cameras—has just announced its first lens under the new banner: the OM System M.Zuiko Digital ED 20mm f/1.4 Pro for Micro Four Thirds cameras. It will be available at the end of December for $800. 
OM System 20mm f/1.4 Pro lens specs
The OM System 20mm f/1.4 Pro is very much a continuation of Olympus' legacy and it's the 13th lens in the "M.Zuiko Pro" line. 
With a focal length of 20mm, the new lens will give a 40mm full-frame equivalent field of view on Micro Four Thirds cameras. That's slightly wider than standard, but still suitable for landscapes, portraits, street and travel work, and pretty much anything else you'd like to shoot. 
The max aperture of f/1.4 is great, especially in such a small and light package. OM Digital Solutions (the company behind the OM System brand) claims it offers "beautiful feathered bokeh", which is a big promise in a lens that weighs just 8.7 ounces, is roughly 2.5-inches tall and wide, and takes a 58mm filters. As a lightweight travel lens, it has a lot of potential, especially on a rugged and compact body like the E-M1 Mark III. 
Despite the featherweight stats, there are still 11 optical elements in 10 groups inside. This includes three extra low-dispersion (ED), one Super ED, two super high-refractive (HR), and two aspherical elements. OM Digital Solutions says it will offer "sharp imaging from the center to the farthest corners of the frame."
One spec that jumps out at us is the minimum focus distance of 9.8-inches While it's far from a macro lens, it should still be capable of nice close-up shots. 
Further cementing its travel and adventure potential, OM Digital Solutions says the ED 20mm is "dustproof, splashproof and freezeproof."
How to buy the OM System 20mm f/1.4 Pro
The OM System 20mm f/1.4 Pro is due to be released at the end of December, though given how global supply chains have been, we wouldn't count on seeing it widely available in shops, immediately. It's available for preorder now for $799.