New Gear: Lomo'Instant Boston Edition Package
Lomography's instant camera now comes in a classy red, white and blue color combination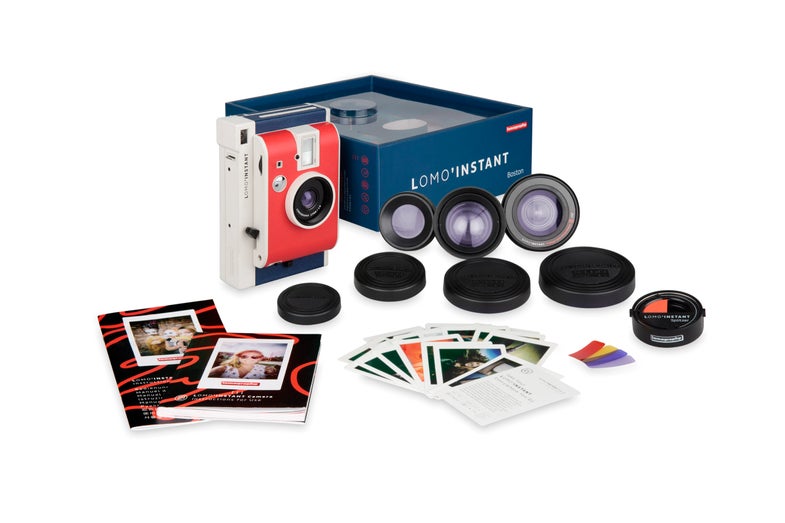 We may earn revenue from the products available on this page and participate in affiliate programs. Learn more ›
If you haven't figured it out yet, we're big fans of Instant photography and had a lot of fun when we got a chance to test Lomography's Lomo'Instant camera. Yesterday Lomography announced a brand new color combination to their line of dedicated instant cameras. The Boston Edition is a classy red, white and blue combo that may be the best looking Lomo'Instant yet.
The Boston Edition is packaged with the same three lenses (fisheye, portrait and closeup) and color gels that the other Lomo'Instant cameras come with, but Lomography has also thrown a new accessory into the mix called the Lomo'Instant Splitzer. This little device attaches to the lens of the camera and allows you to split up your frame when using the multiple exposure feature.
The Lomo'Instant Boston with three lenses retails for $169 and is available now.