Prynt Puts an Instant Photo Printer In a Smartphone Case
Turn your mobile device into a portable print station for $99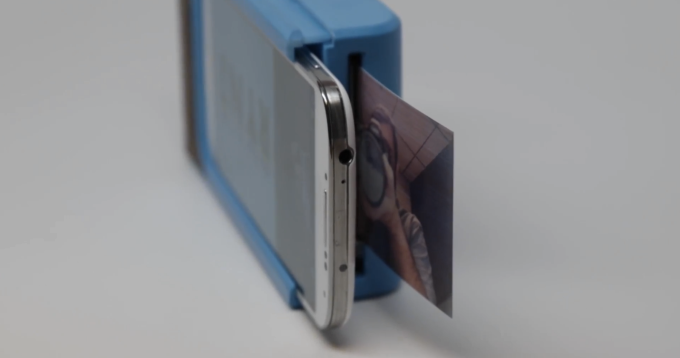 We may earn revenue from the products available on this page and participate in affiliate programs. Learn more ›
By now, you probably know we're fans of instant photography. Now, a French startup called Prynt has created an interesting new smartphone case with an instant printer built right into it.
The case, despite its printing capabilities, is actually fairly slim. The case holds up to 30 or so sheets of special heat-activated paper like what you would find in Polaroid's later-model instant printers. The case connects to the phone via Bluetooth, so you can beam photos over and have them spit out in physical form.
Each photo takes roughly 30-seconds to print, which is probably about as long as it would take you to upload the photo to Instagram anyway. In a way, it works a lot like Fujifilm's Instax printer, only using zInk paper rather than traditional instant film packs.
One of the coolest features about the Prynt device (which will cost roughly $99 when it launches), is an augmented reality function. The Prynt app captures video from before and after you press the shutter. Once you make the print, you can hold it up to the phone's camera and it will play the video back to you.
It's a clever little device and, even though it won't be terribly practical, it sure sounds like something that would be very cool at a party or an event.
From: TechCrunch