New Gear: Zeiss Loxia 2/35 and Loxia 2/50 Lenses for Sony E-Mount Cameras
Zeiss brings high-performance manual focuses lenses to the Sony A7 series, no adapter necessary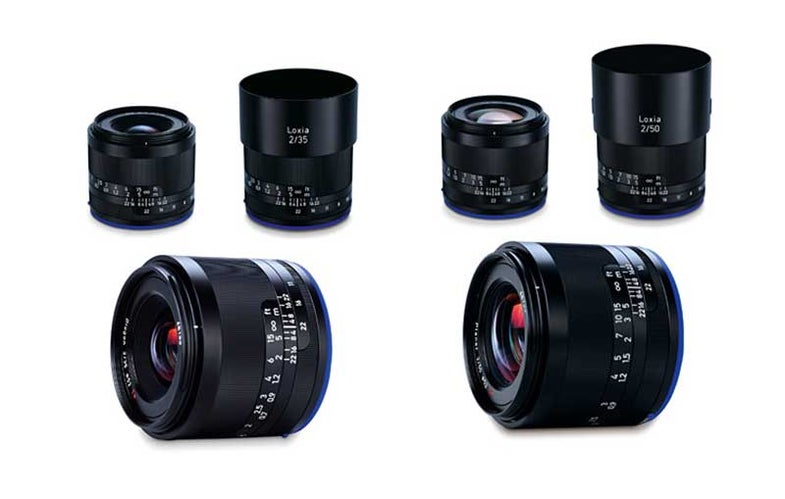 We may earn revenue from the products available on this page and participate in affiliate programs. Learn more ›
When Zeiss released the Touit lenses for mirrorless cameras, they were incredibly sharp and wonderfully contrasty. The AF performance, however, felt tacked-on and sluggish. Their new Loxia lenses, however, are meant to be used with the full-frame Sony A7-series cameras and they get back to the Zeiss manual focus tradition.
There are currently two options in the line, a 50mm F/2 and a 35mm F/2, both of which are clearly well-suited for street photography. Despite their fully manual focusing abilities, they are equipped with an electronic interface to send lens information to the camera body for EXIF data.
To aid in the manual focusing process, it has a rotation angle of roughly 180-degrees to allow for fine tuning and it's compatible with handy zooming features offered by electronic viewfinders. This is pretty par for the course in terms of Zeiss lenses, so I'm expecting the focusing action to be stiff (in a good way) and great for small tweaks.
Another thing Zeiss fans will appreciate is the manual aperture control ring built into the lens. It bas click stops baked in, but you can turn them off if you want a smoothly variable aperture for shooting video. It adds a nice tactile touch that will more closely mimic the experience of an older camera.
The Loxia 2/50 uses a Planar design, which has six elements in four groups, while the 2/35 uses a Biogon design and has nine elements in six groups.
Both lenses are due to be released before the end of 2014 and the prices might not be as high as you'd expect if you're only familiar with high-end Zeiss stuff like the insane 50mm Zeiss Otus. The Loxia 2/50 will hit in October for $949, while the 2/35 will come later for $1,299.
Mirrorless cameras are already extremely popular for adapting old manual focus lenses, so it only makes sense to make a high-end option built with digital cameras in mind. I'm expecting them to be very sharp, but we'll see how they really perform when they hit our test lab later this year.