New Gear: Phase One Releases Capture One Pro 8 Photo Editing Software
Phase One takes aim at Adobe, Aperture users with their latest upgrades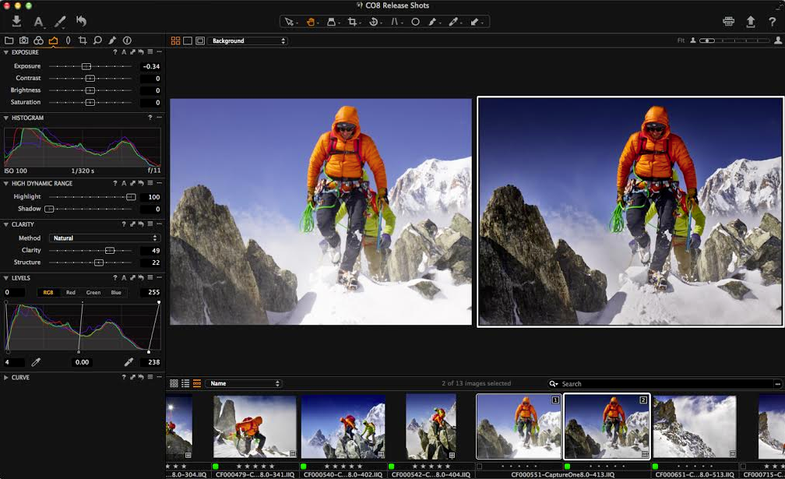 We may earn revenue from the products available on this page and participate in affiliate programs. Learn more ›
There are a lot of photo editing apps out there, but in my opinion, Capture One Pro is up there with the very best of them. Now, the software is hitting its eighth edition and it's bringing some new features, as well as a new subscription plan.
The new features included in Capture One Pro 8 seem to be aimed at converting some of the huge number of users already embedded into the Adobe eco-system. You can now use clone and heal layers to take unwanted objects out of an image, and they have created migration tools to help users come over seamlessly from Lightroom or the soon-to-be-gone Aperture software.
Capture One Pro 8 also seems to keep all the things that made it excellent in the first place. The tethered shooting options are robust and the raw image processing is among the best in terms of image quality.
They have also added a new film grain emulation system to help those who want to give their images a more analog aesthetic.
The software will cost $299 if you're just buying into the platform, but upgrades from the old version are $99. If that's too steep for you, they also offer a $10/month subscription plan, much like Adobe's Creative Cloud for Photographers.
We're looking forward to trying out the new features and will bring you a full review in the coming weeks.
More info: Here