Pentax 645Z: First Impressions and Sample Image Gallery
We spent the afternoon with Pentax's new Medium Format camera, using it both in and out of the studio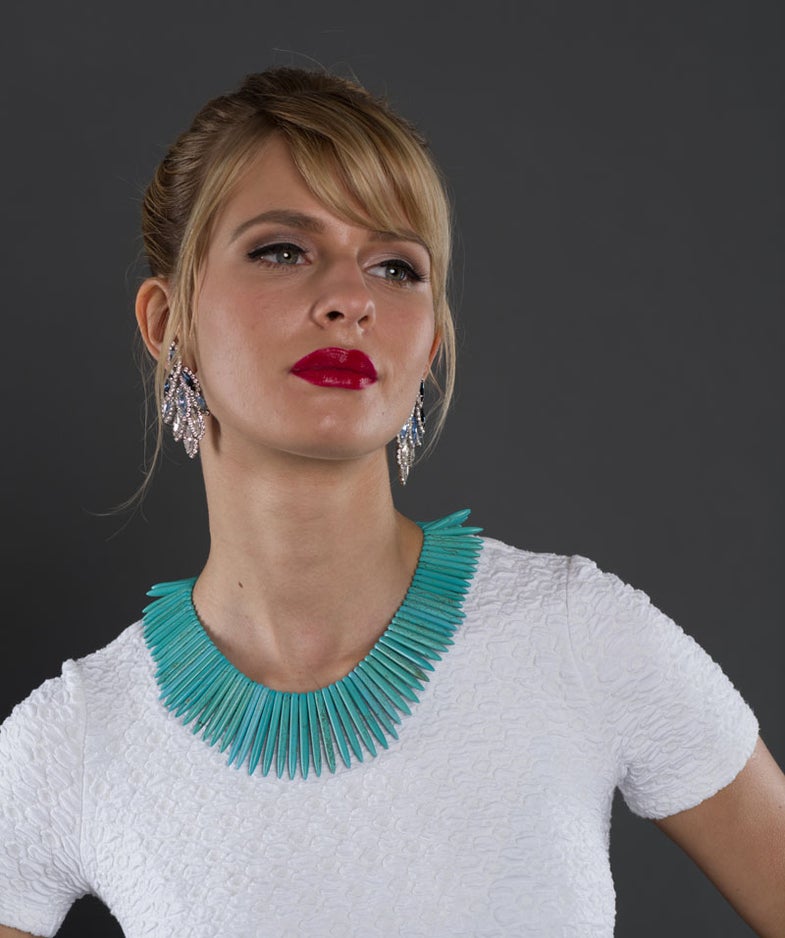 On Thursday, we attended Ricoh's launch event for the Pentax 645Z and had a chance to use their latest generation Digital Medium Format in a variety of studio situations, including with the model shown above. We also spent some time shooting around the event space using natural light. This camera is significant because of its extreme affordablity: At $8500, it is a quarter the prices of the Phase One IQ250 digital back, which uses the same sensor (made by Sony).
All of the images that follow were shot using final firmware, and were captured as DNGs, the system's native RAW file type. An older SMC Pentax-FA 645 Zoom f/4.5 80-160mm lens was used throughout. Photos were converted from DNG in the AdobeRGB colorspace to JPGs in the sRGB colorspace using Adobe Lightroom 4. For full-res previews of the images, please click the link below each.
The last 5 images were shot in moderate light, at the 645Z's higher ISOs to demonstrate the resolving power and noise levels of the camera at these upper reaches. That's a crucial piece for this and other CMOS-based medium format camera systems, as their CCD-based predecessors were sorely lacking in high-ISO performance.
Also, be sure to check out the link below for real world sample images, including a tripod-mounted high ISO comparison.