New Gear: Nikon D810 Full Frame DSLR
A new sensor, image processor and AF algorithm make the D810 even more versatile than its predecessor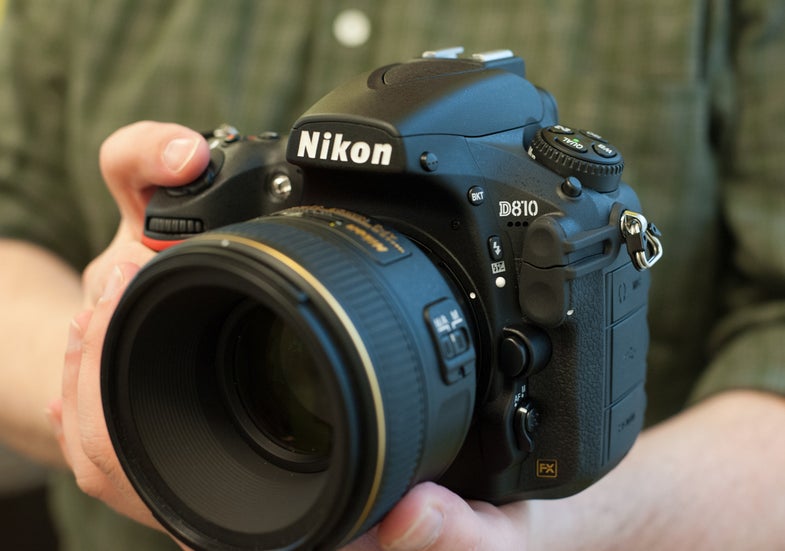 We may earn revenue from the products available on this page and participate in affiliate programs. Learn more ›
The massive 36.3-megapixel resolution is the hallmark of the Nikon D800, and the D810 continues that tradition, adding a brand new sensor and a heap of extra processing power from the Expeed 4 chip. As a result, frame rate has been boosted by 25%, and overall speed by 30%. The camera now also has the ability to shoot scaled-down RAW files at 9MB, a fraction of the 60MB+ size of traditional RAW files coming out of the D800.
Ergonomically, the D810 looks very similar to the D800, and even the D700, however Nikon engineers have slightly redesigned the grip, and moved a couple of buttons around, including the bracketing button. The camera uses the same EN-EL15 battery as the D800. Nikon also went ahead and nixed the optical low-pass filter on the D810, a popular move recently among manufacturers.
Thanks to the new processor, the D810 received an expected ISO bump—its new range: ISO 64-12,800 (or expanded: ISO 32-51,200), compared to the ISO100-6200 range of the D800 (or expanded: ISO 50-25600).
In terms of speed, the D800 offered 4fps capture, while the D810 offers 5fps capture at full-res, 6fps in DX mode, and 7fps in DX mode with the accessory battery pack affixed.
On the video front, a new color profile called Flat Picture Control has been added to offer shooters a more neutral look. Frame rates include 60/30/24p all at 1920×1080. Users can now also record compressed footage to an SD or CF card while simultaneously recording uncompressed footage via HDMI-out. The video ISO range is now 64-12,800.
Other video improvements come in the form of a power aperture, which lets users change their depth of field, mid-shoot, in a silky-smooth manner. A new stereo mic has also been added, in addition to zebra stripes, a feature that helps monitor exposure during motion capture.
Internal improvements come in the form of a new sequencer and mirror balancer, both of which help cut down on vibrations, which can contribute to sharper images. The AF algorithm has been reworked and promises even quicker AF speeds—we'll have to wait until we get one in for testing to confirm or deny this claim. Either way, the D810 offers 51-AF points, with 15 cross-type sensors. Like the D4s, the D810 now also offers Group-Area AF, which uses five sensors to track subjects.
The LCD resolution also received a bump up from 921,000 dots to 1,229,000 dots. And a brighter, OLED info display has been added in the viewfinder, in addition to a new prime coating.
Available in late July, the D810 can be yours for $3300 (body only). Nikon will also be offering a host of kits aimed at videographers. Pricing on those is forthcoming.

Nikon D810 #1

Nikon D810 #2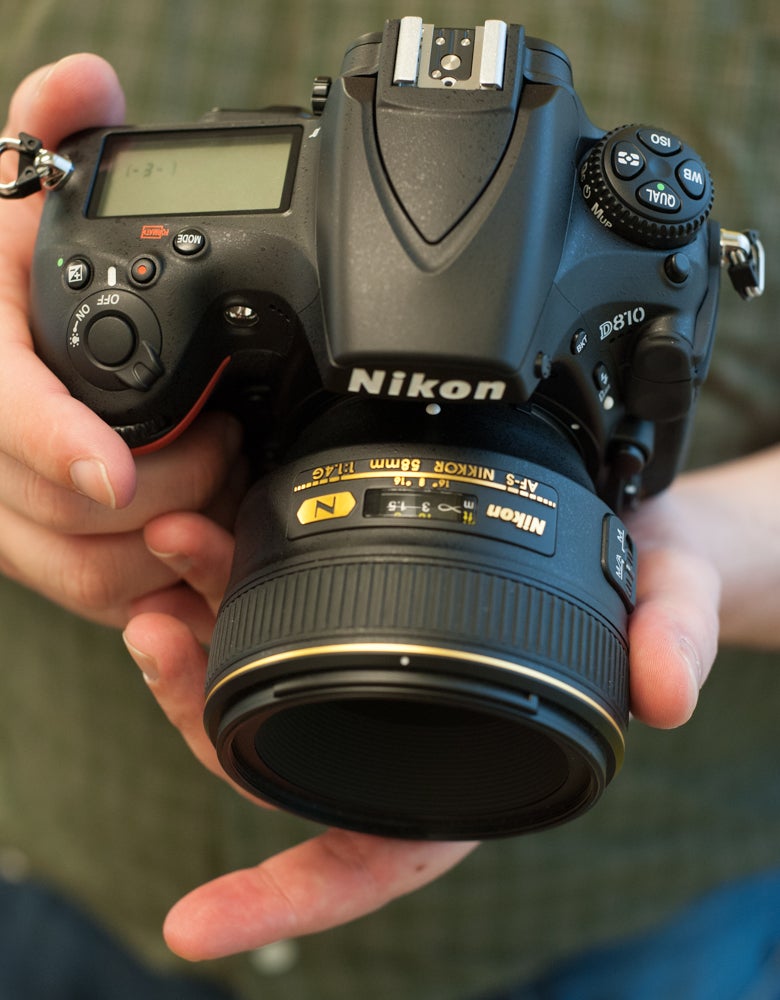 Nikon D810 #3

Nikon D810 #4

Nikon D810 #5
Nikon D810 #6