Kickstarter: Ca7ch Lightbox Wearable Camera
A quick external lens for your smartphone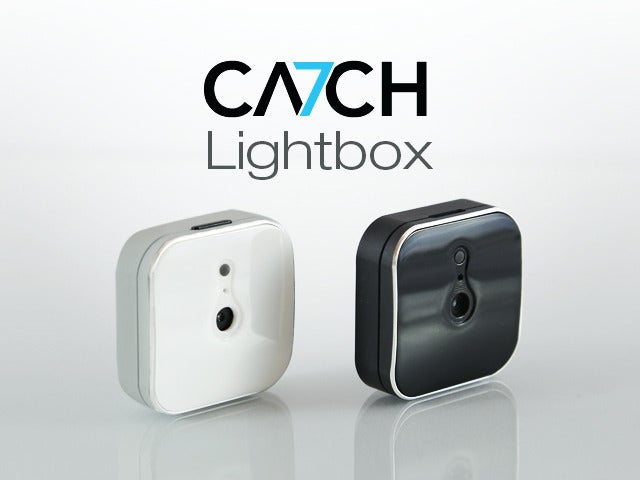 The Ca7ch Lightbox is a recently launched Kickstarter for a wearable camera, and while it may share some superficial similarities to the Memoto/Narrative wearable camera, it serves a very different function. Unlike the aforementioned Narrative and the Autographer, the Lightbox doesn't seem designed for life-logging. Rather, it's more of a quick, external lens for your smartphone that'll allow you to take pictures, audio, short videos, and live streams in ways that your smartphone can't on its own.
The Lightbox uses an innovative attachment system. With a magnetic backing clip, the front section of the Lightbox can then be attached to almost any surface (assuming it can find purchase to the magnet behind it). So you can easily put it on your shirt, hat, or bag strap.
The camera also has a single button at its top, which can be single, double, or triple clicked to trigger a photo, short video, video stream, or audio. This will be automatically beamed to your smartphone, where it can then be shared elsewhere.
The smartphone side of the operation can also be used as a viewfinder for the camera, as well as for controlling settings such as quality, sharing, filters, and more. You can even tie multiple Lightboxs to a single event, allowing many photo and video streams into experience.
From a hardware perspective, the Lightbox features an 8MP sensor, f/2.4 lens, and 72° field of view. The battery is enough for 1100 pictures, or approximately 30 minutes of HD video—so it's not going to record your entire life on video for you.
If you're interested, Kickstarter users are able to back the Lightbox for $119, with it eventually launching for $189. It's estimated to arrive in October.
[via TechCrunch]