Leica Monochrom Silver Anniversary Edition Camera Will Cost You $21,000
This ultra-rare variant will come with a silver metal top plate, and brown leather body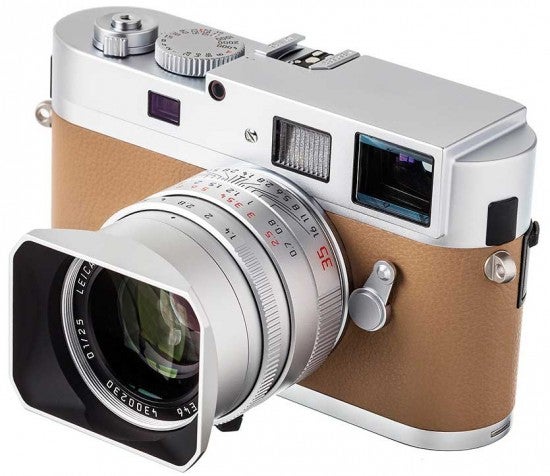 We may earn revenue from the products available on this page and participate in affiliate programs. Learn more ›
The Lieca M Monochrom is not a cheap camera, it'll set you back around $8,000 for just the body. But a new limited edition run of just 25 will set you back even more in exchange for a new look. This new Monochrome Silver Anniversary Edition comes from Nordisk Foto Import, and was designed with Leica for the company's 25th anniversary.
Available exclusively in Denmark and Sweden, it swaps the usual all black look of the Monochrom for silver metal and "Aztec beige leather". Rather than say Monochrom on the top plate, it instead will give its unit number 1/25, or whichever it is in the run. Included in this limited run is a Summilux M-1.4/35 ASPH Silver Lens (made just for this run), a display box, and a matching leather strap.
The price for this brown and silver variant? 140,000 SEK—more than $21,300.
Usually, I'm actually a pretty big fan of Leica limited editions, regardless of the price. After all, if you're buying a new Leica, price isn't a huge concern to you anyway. The Ralph Gibson Monochrom, the red, and the white M9-P were all handsome models, and the Leica X2 Paper Skin is a firm favorite. But going from the understated black body of the Leica M Monochrom to a brown and silver model just doesn't seem like that impressive of a variant. [Editor's note: I'm not a big fan of the look, either. it's a little too flashy and somehow not flashy enough for a $21,000 camera at the same time – SH]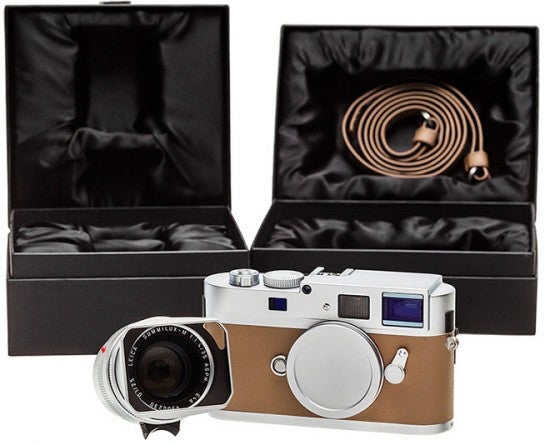 [via Leica Rumors]