Sigma and Leica Offer Limited Edition Bodies You Could Never Afford
We've just heard word of two super-exclusive variant bodies from both Sigma and Leica, both of which cost an arm and a leg, and both of which look faintly ridiculous.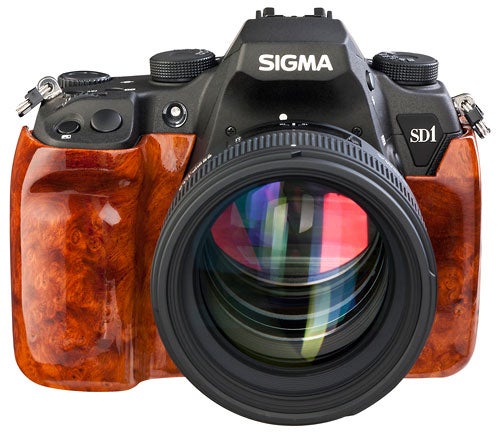 While Pentax remains the undisputed king of putting out bizarrely colored variants on their various DSLR bodies, two announcements from other companies are variants that they would be proud of.
First up, we have a Sigma SD1 with the limited "wood edition" case. Only 10 of these are being made using Amboyna Burl root wood, requiring 60 hours of shaping, grinding and polishing to get it to that glorious sheen that you see above. Since each one actually comes from a different piece of wood, each will look unique and individual. Also, the wood is a case that snaps over the SD1, so you can remove it when you don't want to stand out too much.
The wood edition Sigma SD1 is available only directly through Sigma Germany, and will cost you €9.999 (13,800USD).
Leica is known for producing extremely expensive — though unquestionably excellent — cameras, so it should come as no surprise that the limited edition red leather Leica M9-P costs a pretty penny. With only 30 units being made, the asking price is 1,239,000 yen, more than $16,000 in our dollars, though it does come with a 28mm f/2.8 Elmarit M ASPH lens. It'll be available exclusively at the Leica Futako-Tamagawa store in Tokyo.
The M9-P's body comes wrapped with a special red leather finish, and it includes a red leather strap, and additional hand grip. Given that the M9-P was billed as being a less obtrusive version of the M9 by removing the Leica red dot on the front, covering the entire thing in a red strip makes up for it.