New Gear: Lytro Illum Camera Gets Bigger Sensor, Much Better Lens
Can vastly improved hardware make Lytro a real contender?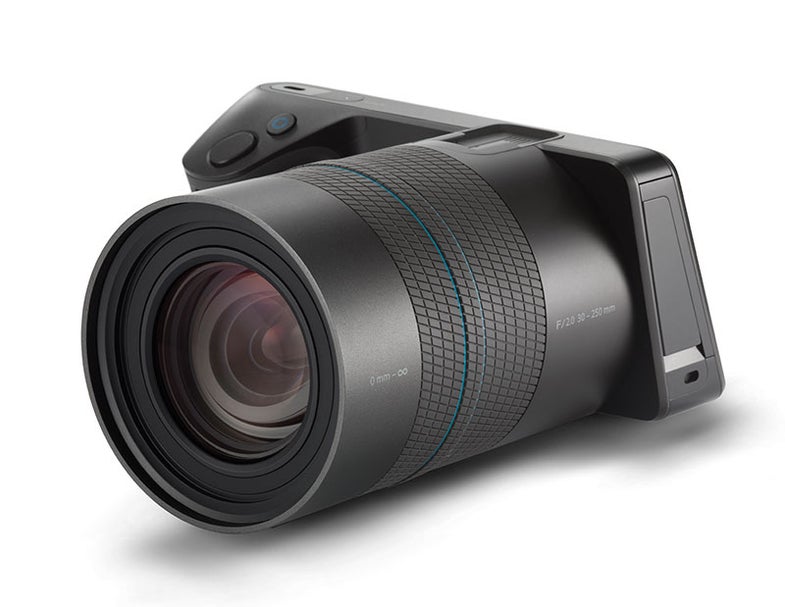 When we were first introduced to the Lytro light field camera a few years ago, we were intrigued. The promise of focusing after the photo had been taken was immediately interesting. But, the camera itself was early hardware and had some shortcomings. Now, Lytro is trying to fix that with a more grown-up version of the camera called the Illum.
It has the look of a Sony NEX (now part of the Alpha line) or the BlackMagic Pocket Cinema Cam, but the lens is attached. It's 30-250mm (full-frame equivalent) field of view F/2 lens that sits in front of a "40 megaray", 1-inch sensor. That's decidedly bigger than its predecessor and should alleviate some of the image quality issues that befell it. It even has a hot shoe so you can use it with a flash.
On the back of the camera is a 4-inch touchscreen for previewing and composing shots, which is quite a bit of real estate. There's also a Lytro button, which uses a series of colored overlays to help you preview the depth data that will be recorded with your image. It's kind of like focus peaking, only you're not really focusing because of the light ray technology. It's just giving you an idea of what you'll be able to do with the final interactive image.
As before, the software is an integral part of the process because the images aren't meant to be flat photos, but rather immersive scenes with which viewers can interact. While it will spit out standard JPEG photos if you ask it to, Lytro hopes you'll instead use their proprietary platform to embed images that users can click around in, changing things like focus and perspective.
The camera itself seems like a serious upgrade and, well, like an actual camera, which may draw more people to check it out. All those upgrades, however, do come with considerable cost. The old Lytro was $400, but the new Illum commands a $1,599. While the new functionality does seem very cool, it has a long way to go in convincing people it's a legitimate creative tool worth that much money, rather than a cool novelty.
You can pre-order it now at the Lytro site.