Phase One iXU 150 Medium Format Aerial Camera Could Be Used For Drone Photography
The smallest, and lightest, digital medium format camera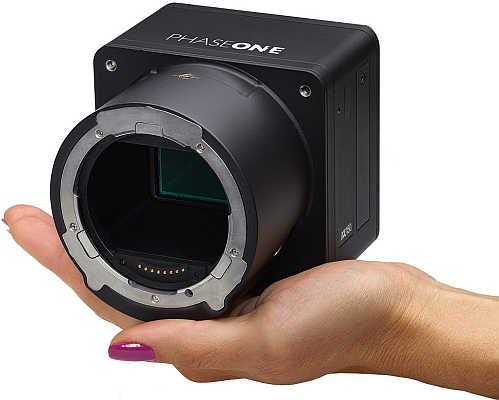 We may earn revenue from the products available on this page and participate in affiliate programs. Learn more ›
Earlier this year, Phase One made news by announcing its first CMOS medium format camera, just days after Hasselblad did the same. Now Phase One is taking that technology to the skies, with the Phase One iXU 150, a smaller, lighter CMOS medium format camera, designed specifically for aerial photography.
The iXU 150 will feature a 50-megapixel CMOS sensor, featuring 8280 pixels cross- track coverage. It will be able to shoot 0.8fps at ISO 100-6400, and thanks to a magnesium chassis, is 30% lighter than an aluminum version. Phase One is calling it "the World's Smallest and Lightest Integrated Digital Medium Format Aerial Camera", and mentions it's specifically suited for use with UAVs—that is to say, drones.
The iXU 150 will have a starting price of $40,000 when it debuts in July. While we know it's lighter than most medium format cameras, unfortunately Phase One hasn't released the complete specs on it, so we don't yet know just how powerful of a "drone" you'll need to lift it and a lens—but unfortunately, it'll probably take more than what your DJI Phantom can manage.