Video Demo: Fujifilm Instax Share Wireless Analog Smartphone Printer
It turns smartphone photos into real analog prints and is looking pretty promising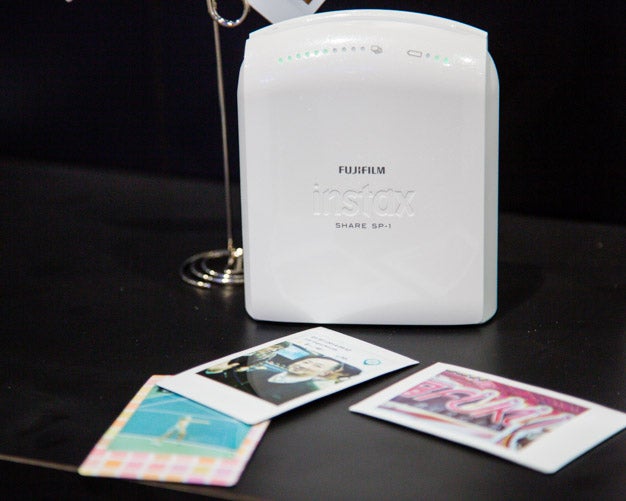 We may earn revenue from the products available on this page and participate in affiliate programs. Learn more ›
It actually seems a bit odd to be writing about a film photography product in our CES 2014 coverage, but Fujifilm's Instax Share smartphone printer is one of coolest new gadgets announced at the show, at least on the photography side of things.
I got a chance to check it out in person and I'm actually pretty impressed with how well it does what it does. You have to use the proprietary Fujifilm app, which isn't ideal, but the app seems quick and offers a fair number of editing options and added features. It lets you do some interesting things like add a printed border to the photo that can include things like metadata from the photo and even the local time and weather from when you shot the shot.
Even though we were looking at prototype units, they seemed rather snappy when it comes to sending and spitting out the photo. And becuase you're not shooting with an Instax camera, the app also gives you a chance to edit your photo a little, so the image quality can turn out even better, which is always a plus.
It will be available later this year for $200, which is a bit steep, especially considering that you'll be paying roughly $.75 for each photo it spits out, but I can already imagine this thing being really awesome at a party.