CES 2014: Fujifilm Instax Share SP-1 Makes Instant Analog Prints From Smartphone Photos
A party printer that spits out real instant photos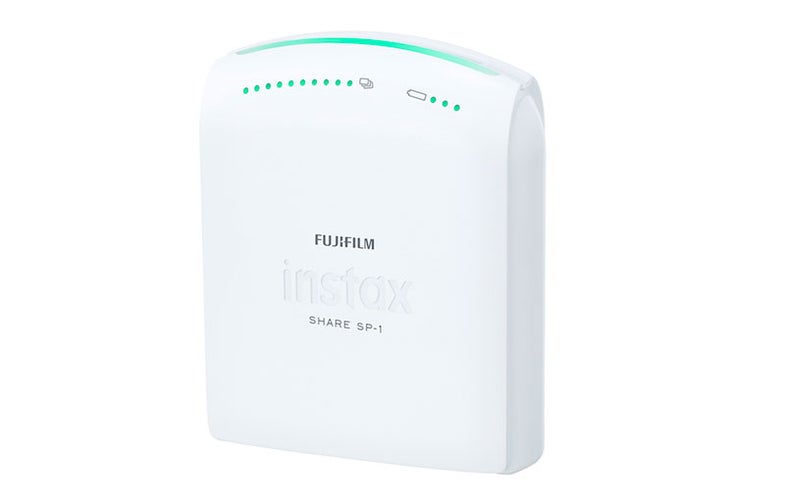 We may earn revenue from the products available on this page and participate in affiliate programs. Learn more ›
It's now well-documented how cool I think the Fujifilm Instax Mini 90 Neo Classic instant camera is. So, it shouldn't be a surprise that I'm very interested in this little printer. The SP-1 is a battery-powered printer that takes photos from smartphones and spits them out on real instant film sheets.
The device itself is powered by two lithium batteries, giving it enough juice for about 100 shots. It takes standard Instax film and creates its own ad hoc wireless network, so anyone can connect to it and start printing. You do have to use the official app in order to send prints, which is a bit of a hindrance, but it's honestly to be expected.
The product is still months away from being released, but I think this kind of thing has a lot of promise. Polaroid and a few others tried it some time ago with their odd Zink offerings, but this seems like a much more elegant solution.
It also further cements the fact that Fujifilm really does seem committed to keeping instant film alive at this level. It's likely still going to be pricy per-photo, but I could see this thing being a ton of fun in a group.
The printer itself will cost $200, which is also a bit hefty, but if Instax continues to pick up steam, who knows what we might see out of it in the future.