Fujifilm Instax Mini 90 Neo Classic Camera Review
This might be the best party camera ever...for a price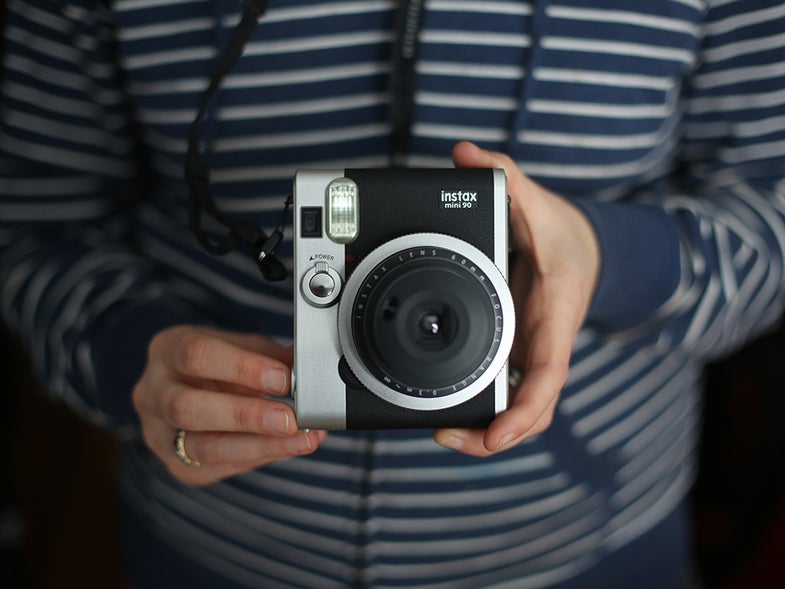 We may earn revenue from the products available on this page and participate in affiliate programs. Learn more ›
Fujifilm's Instax cameras are one of the last things tying instant photography to the mainstream consumer photography market. And while the standard Instax camera has always been fun, it looks and feels like a toy. Now, the Instax Mini 90 Neo Classic is meant to give people a higher-end option. I brought it with me to a collection of holiday parties, which seem like the most logical place to review a camera like this. The results have been very interesting.
What is it?
The Instax Mini 90 Neo Classic is an instant camera that uses their familiar 2×3-inch film packs. You take a photo and it spits out the side of the camera, developing in front of your eyes. As the flagship in the Instax line, the Neo Classic offers more features and a much more polished look.
Features
It's rare that I'll start off a camera review talking about how a camera looks, but the retro styling is clearly a big draw for the Neo Classic. The retro thing has been working well for Fujfilm, even in the digital realm, and the same applies here. It doesn't have the bubbly, pastel, spaceship look of the regular Instax cameras and, for me at least, that's a big plus.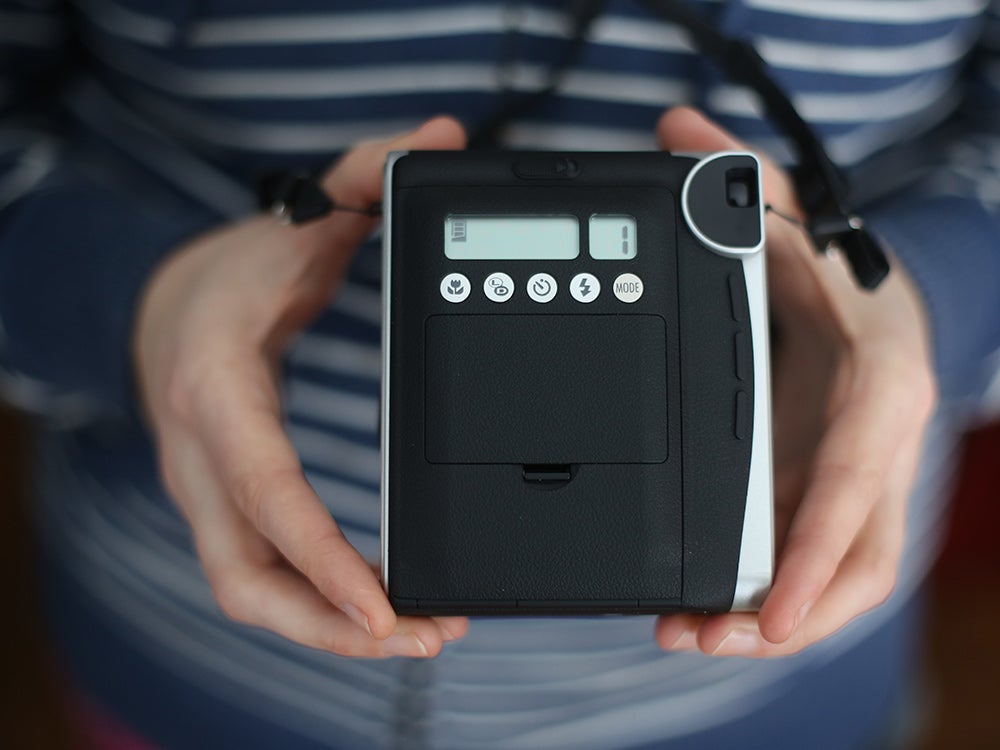 From a performance standpoint, there are a few features that contribute to its flagship status. It offers a selection of exposure mode options, some of which come in handy. The "party" mode uses a longer shutter speed to let in more background light and even out the flash exposure. "Kid" mode uses a shorter shutter speed to freeze action.
Past that, there's also a bulb exposure mode (the shutter stays open as long as you keep the shutter button depressed) and flash control. You can also adjust the "brightness" setting to give your exposure a little more or less.
One mode I actually really like is the double exposure setting. It's wildly impractical because the exposure is a little unpredictable and composing your shot is imprecise (more on that later), but the results come out intriguing if not technically excellent.
Image Quality
I found the overall image quality on the Neo Classic to be about on-par with the typical Instax camera, so it's not a huge upgrade there. The ability to have more control over your exposure does help out in this arena, though. Being able to control the flash and influence the settings does help. It's certainly not manual control, but it's better than nothing.
The flash does most of the heavy-lifting in terms of illumination, mostly because the lens is an F/12.7 fixed aperture. It's small and the light is a bit harsh, but that's a crucial part of the instant camera look.
There are only three focusing zones, "macro," standard, and landscape, all of which are pretty self-explanatory. The images are always sharp enough for a 2×3-inch print, but they tend to get a little fuzzy when you scan them. Again, that shouldn't come as a surprise.
The viewfinder is offset from the lens itself, which makes close focusing a bit tricky. You have to eyeball it by centering the actual lens because a perfect composition in the viewfinder can be a total wreck in your print. The tripod socket is also in one of the oddest places it could be, allowing only for vertical shots.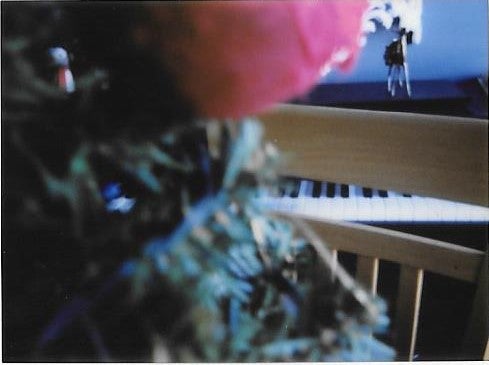 What we like
I brought this camera to several holiday parties over the past week and a half and it was a hit at every single one. Everyone from little kids to older folks were mesmerized by the little prints. I was actually a bit surprised how novel the whole thing seemed when instant photography was once so prevalent. People gravitate toward it and want their photo taken with it, even those who might otherwise shy away from a digital camera.
I even brought it to a classroom full of second graders and their minds were thoroughly blown.
The added control is nice to have, even if it's not that robust. And the much classier form-factor makes this a lot easier to carry around for someone who takes photography seriously.
Really, the best part about this camera is something intangible. The first time I handed someone a little print and watched them eagerly awaiting its development, I was actually surprised by how happy it made me. It was a familiar photographic experience I hadn't been a part of in a while and it was pretty fantastic. Now, I've run through a few film packs and I have a little box of prints to look back on. It's different than a stack of digital 4×6-inch prints. It's slightly more satisfying.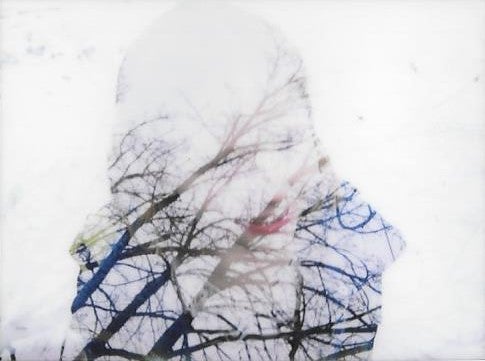 The rechargeable battery juices up quickly and lasts an extremely long time. I went through five packs of film over the course of a few weeks and it still has lots of power for shooting. The reduced usage compared to digital cameras plays into that for sure, but the longevity is appreciated.
Like with most instant cameras, loading it and using it could not be easier. 7 year olds and 70 year olds had no problem taking a photo with it, and they almost always smiled while they did it.
What we don't like
Instant film has never been particularly cheap, and that remains to be true. A local mega-department store sells packages of 20 sheets of film for $15. That makes them about $.75 apiece. For many people, that's a barrier for entry, and it's an understandable one. It would be awesome to see that price go down a bit if popularity grows, but judging by the direction of more traditional film prices, that seems unlikely.
Then there's the price of the camera itself. While you can get a basic Instax at the mega-department store for $60, the Neo Classic checks in at a hefty $200. This thing is a perfect impulse purchase, but that price takes it out of that territory for most people.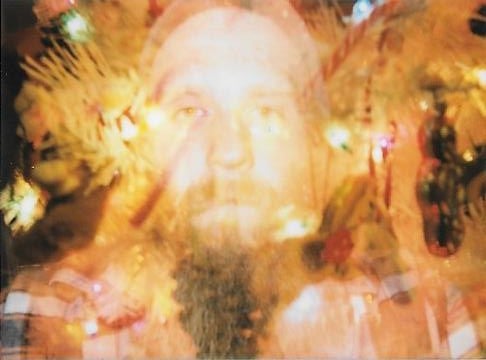 While you do get more control over your images, you're still somewhat limited to just a few shooting modes. They work, but it's enough to make me want more.
It's impractical by design.
Should I buy it?
In truth, instant photography has become a luxury for many casual shooters. Paying $.75 for each Instax shot is failyr steep, but it stings less when you compare it to the bigger Impossible Project Polaroid 600 stock, which is over $3 per shot. Fujifilm seems committed to the Instax format, so there's not really any worry about the film going away, which is a plus for the format for sure.
Would I suggest buying a $200 instant camera over gear to improve your primary photography kit? Probably not. But, if you have the room in your budget (or you're giving one as a gift), it really is a blast to have. I truly enjoyed using it, and while the photos are nowhere close to what I'd capture with my DSLR, I find myself looking through the box regularly, something I don't necessarily do with my other photos.
I shot roughly 80 photos and I actually have fewer than 50 of them because I gave a lot of them away and, in a way, that's even more satisfying than coming away with a great party shot. And if that's the kind of thing you're looking for, this is likely an investment you won't regret.