New Gear: Olympus OM-D E-M10 Camera and Micro Four Thirds Lenses
The OM-D line gets a little brother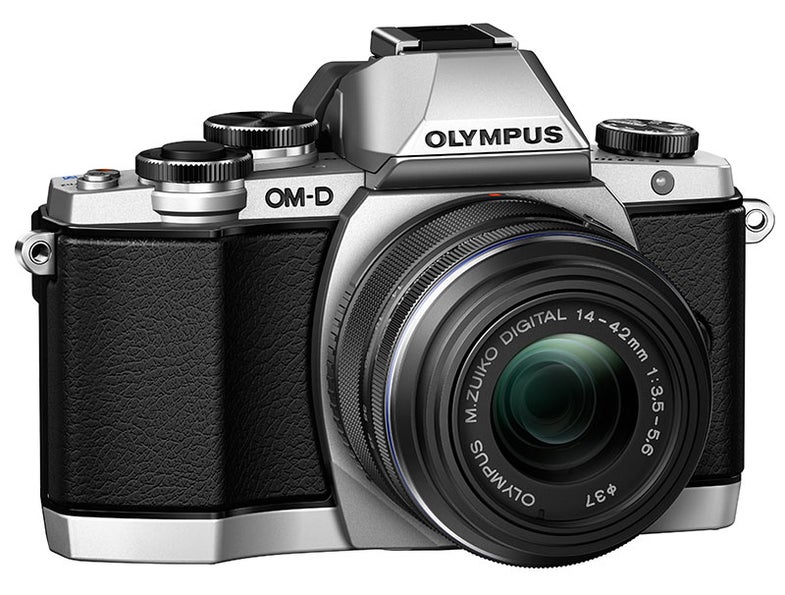 We may earn revenue from the products available on this page and participate in affiliate programs. Learn more ›
The OM-D line has been a hit for Olympus. Both the E-M5 and the E-M1 have done well with both reviewers and consumers. Now, Olympus is adding an entry-level option in the form of the OM-D E-M10.
Despite being the smallest of the OM-D series cameras, the E-M10 uses an all-metal body. It has a 16-megapixel Live MOS, micro four thirds sensor paired with the same TruePic VII image processor found in the E-M1. It has an ISO range of 100 – 25,600, and an AF system that Olympus calls their fastest ever with 82 targets across the entire sensor

In short, it has a lot in common with its bigger siblings despite its smaller size and lower price tag. It's not identical, though. The E-M10 uses a 3-axis image stabilization system instead of the 5-axis found in the E-M5 and E-M1.
Despite shrinking a bit, the body still has tactile manual controls for handling exposure and other settings. It also has a streamlined grip that's supposed to be easier to hold and gives the E-M10 a very similar look to the recently-announced Fujifilm X-T1.

The EVF has 100% coverage and 1,440,000 dots of resolution and a 120 fps refresh rate, all of which should sound pretty familiar by now. The LCD screen is a three-inch, tilting touch screen. And of course, you also get built-in wifi.

In addition to the new body, there are also two new micro four thirds lenses being announced. The 14-42mm F/3.5-5.6 EZ is a pancake zoom that's just under an inch thick. To go with it, they've also developed an automatic lens cap that opens when the camera is turned on, and closes when it powers down. As a person who has lost many lens caps, that sounds like a great idea.

The other lens is a 25mm F/1.8 lens that has a full frame equivalent field of view of a 50mm lens. It's a nifty fifty if you will.
the E-M10 will be available in March 2014 for $699 body-only or $799 with the 14-42mm kit lens.
This segment of the camera market really seems to be heating back up again. It has been important for a while, but without much news on the DSLR front in a while, this seems to be a sweet spot for manufacturers.