Camera Test: Olympus OM-D E-M1
Olympus raises the performance stakes for the OM-D
We may earn revenue from the products available on this page and participate in affiliate programs. Learn more ›
Olympus positions its OM-D line as its top interchangeable-lens compact models. Indeed, last year's OM-D E-M5 delivers some of the best images you can make with a Micro Four Thirds camera, but along comes the E-M1 to unseat it at the head of the class.
As much as we love it, the E-M5 isn't perfect. The autofocus is sluggish when adapting standard Four Thirds glass; the burst speed slows to 3.5 frames per second when continuous metering and AF are engaged; and the buffer fills up with a mere 17 RAW shots. And while the body is beautiful, its grip doesn't offer much to hold onto. With the new E-M1, Olympus addresses all of these issues while also upgrading other aspects of the camera. Its new Dual Fast AF system embeds 37 phase-detection points in the 16.3MP imaging sensor to help speed up AF with legacy glass. Bursts jump to 6.5 fps and allow up to 50 RAW frames before the buffer fills. Olympus also redesigned the optical elements in the electronic viewfinder and upped magnification to 1.48X. Plus, the $1,399 (street, body only) E-M1 adds freeze-proofing down to 14° to the dust and water sealing. It has a nice big grip built in, so you don't have to buy an accessory grip (though this makes for convenient vertical shooting). With its magnesium-alloy frame, this all adds up to one luxurious, rugged camera.
In the Test Lab
With an effective pixel count just 200,000 higher than the E-M5, we expected their lab results to be very similar, and they were. The E-M1 captured 2520 lines per picture height at its lowest sensitivity setting of ISO 100, the same result the E-M5 logged at its lowest setting, ISO 200.
The E-M1 held top honors in this test up to ISO 400, where it yielded 2500 lines. By ISO 1600, resolution dropped to 2410 lines; at ISO 6400 it fell further to 2330 lines. At the camera's top sensitivity of ISO 25,600, resolution eroded to 1890 lines.
As always, we used the latest version of DxO Analyzer to assess the E-M1's noise in TIFF files converted from RAW using the Olympus Viewer software supplied with the camera. Noise was never low enough to earn our best rating of Extremely Low, but at ISO 100, the E-M1 got a very respectable Very Low rating with a score of 1.3. It rose to Low from ISO 200 through ISO 800, and reached an Unacceptable rating at ISO 6400 with a 3.3. Even at ISO 25,600, though, noise reached only up to 5.6, though as noted earlier, resolution drops significantly by that point.
Color accuracy was impressive and earned an Excellent rating with an average Delta E of 7.9, just below our cutoff for that rating.
Taken together, these ratings give the E-M1 an overall image quality rating of Excellent from ISO 100 through ISO 400, with resolution being the factor limiting this to these sensitivities. With results so similar to those of the E-M5, some might be disappointed that we saw no big jump in image quality. But given the high level of performance of the E-M5, and the many improvements to this new model, we're not all that bothered.
In the Field
As we mentioned up top, the E-M1 has a much better grip than that of the E-M5, and it is even a bit more comfortable than the E-M5's accessory grip. The new version is more rounded across the front, with a depth and width that rests the camera solidly in the hand.
The body feels extremely solid and has some heft to it. With its 12–40mm f/2.8 kit lens attached, it couldn't be described as particularly light. But next to a DSLR like the Canon EOS 70D (page 79) with a 24–70mm f/2.8 EF lens, the E-M1 is notably lighter.
The most significant addition to the E-M1 is the command-wheel function lever. Introduced on the Olympus Pen E-P5, this lets you change the roles of the camera's two command wheels. So, for aperture-priority shooting, you can set them to control aperture and exposure compensation when the lever is in position 1, and ISO and white balance (or some other combo) in position 2. It's a great way to adjust the four shooting parameters you need to change most often.
The E-M1 generally has a more high-end feel than the E-M5. The mode dial has a wonderfully unique locking mechanism. Unlike most locking mode dials, which require you to hold down their button while turning the dial, the E-M1's is a clicking button: Press it to lock or unlock the dial, and you can control the whole operation very easily with one hand. The command wheels themselves are chunkier, with deeper, angled knurls. In a nod to the frugal studio shooter, there's a PC sync terminal on the front of the body to trigger strobes with no more gadgetry than a cord.
Autofocus proved as fast as we've experienced with any ILC. In our field tests, we never found a situation in which the E-M1 felt significantly slower than an average DSLR. The AF tracking kept up with speedy subjects and did a great job whether the subject was moving across the frame, or toward or away from the camera.
Video looked very pleasing, with minimal artifacts and not much jello effect (whereby fast-moving subjects distort as though they're leaning slightly one way or the other). For the quality-conscious amateur videographer, there's a mic input to supplement the built-in stereo mic.
Olympus's extensive overhaul of the EVF worked out quite nicely. The large, bright image it provides makes composing an immersive experience. As with any EVF, the benefit of being able to navigate the menus without taking your eye away can speed up changes to settings. In burst shooting, the EVF blanks out some during capture, but this is much more akin to the momentary viewfinder blackouts of a DSLR, and panning along with your subject doesn't require the leap of faith necessary with lesser EVFs, some of which blank out entirely during bursts.
Like the E-M5, the E-M1 lacks a pop-up flash, but Olympus does make several small flashes that fit in the camera's hotshoe. At press time, the company was running a full rebate of the price of its FL-300R flash unit ($140, street).
The Bottom Line
The OM-D E-M1 is one of the best current ILCs and marks a high point for the Olympus system. Extremely versatile controls, a rugged body, and a lovely EVF combine with some of the highest image quality you can get from a Micro Four Thirds camera. At $1,399 it may not be cheap, but it does provide a suitably luxurious shooting experience.
If Micro Four Thirds is your system of choice, the E-M1 is one of the best options. But to get the smaller size and lighter weight of this ILC, you do end up paying a modest premium for the E-M1. It's possible to get comparable, or even better, image quality for less money if you opt for a larger DSLR, though that would likely not have the same level of weather sealing as the E-M1. It also might not have the sensor-shift image stabilization, which yielded a 3-stop shutter-speed advantage in our test.
While we can't make your camera purchase decisions for you, we can say that using the E-M1 was a thoroughly enjoyable experience for multiple members of the Popular Photography editorial staff. So if you do decide to buy into the top end of the Micro Four Thirds world, you'll likely be pleased with your purchase.
SPECIFICATIONS
IMAGING: 16.3MP effective, Four Thirds-sized Live MOS sensor captures images at 4608×3456 pixels with 12 bits/color in RAW mode
STORAGE: SD, SDHC, SDXC slot stores JPEG, ORF RAW, RAW + JPEG files
BURST RATE: Full-sized JPEGs (Fine mode), up to card capacity at 6.5 fps; RAW (12-bit), up to 50 shots at 6.5 fps AF SYSTEM: TTL hybrid AF with contrast detection and embedded phase detect; single-shot and continuous AF with face detection and subject tracking
SHUTTER SPEEDS: 1/8000 to 60 sec, plus B (1/3-EV increments); shutter life not rated
METERING: TTL metering with 324-area Multi-pattern (evaluative), centerweighted, spot; EV –2–20 (ISO 100)
ISO RANGE: ISO 100–25,600 (in 1/3-EV increments)
VIDEO: Records at up to 1920x1080p30 in H.264 format; built-in stereo mic; stereo minijack mic input. Maximum clip length 22 min. in Fine quality mode.
FLASH: No built-in flash, hot shoe accommodates accessory flash units; flash sync to 1/250 sec. or 1/320 when using FL-LM1/2 accessory flashes.
EVF: Eye-level 2,360,000-dot LCD with 1.48x magnification, 100% accurate
MONITOR: Tilting 3-inch LCD with 1,037,000-dot resolution; 15-step brightness adjustment
OUTPUT: USB 2.0, micro HDMI video, composite video
BATTERY: Rechargeable BLN-1 Li-ion, CIPA rating 350 shots
SIZE/WEIGHT: 5.1×3.7×2.5 inches, 1.1 lb with a card and battery
STREET PRICE: $1,399, body only
INFO: olympusamerica.com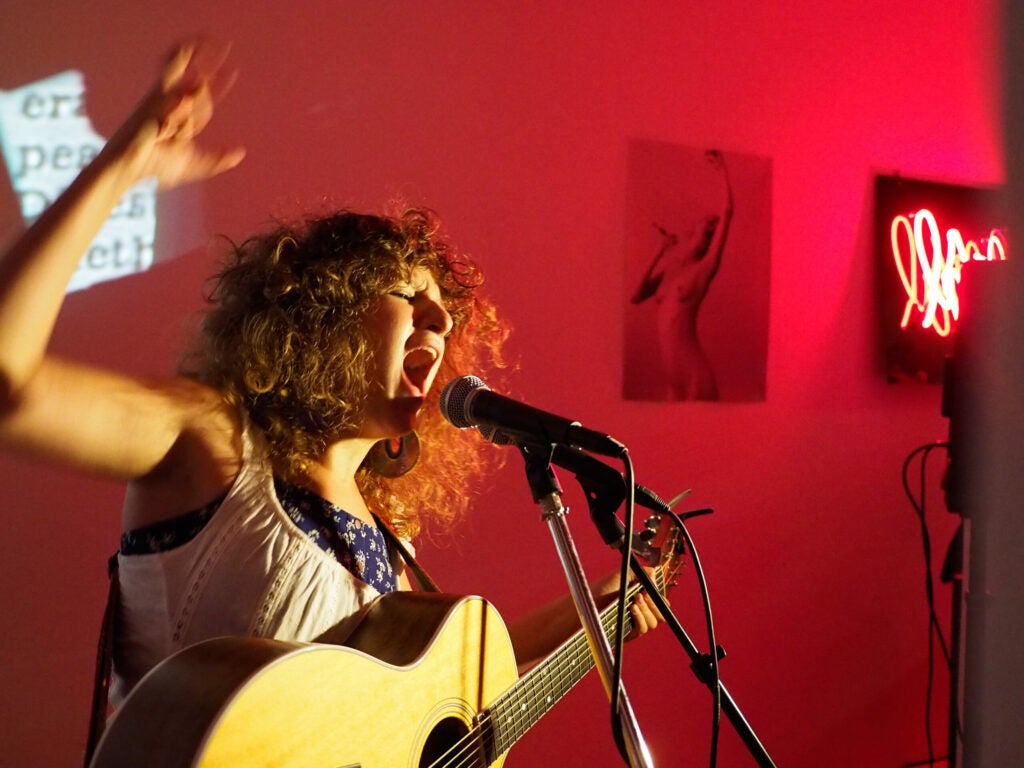 E-M1 #1
Exposure: ISO 5000, f/2.8, 1/50 sec. Lens: 23mm
Even zoomed into 100%, the detail in this image holds up, and that's at ISO 5000 — The E-M1 goes all the way up to ISO 25,600. Noise is a particularly interesting area in the Micro Four Thirds market, so we're even more interested to see how it does in the lab.
Click for Full-Res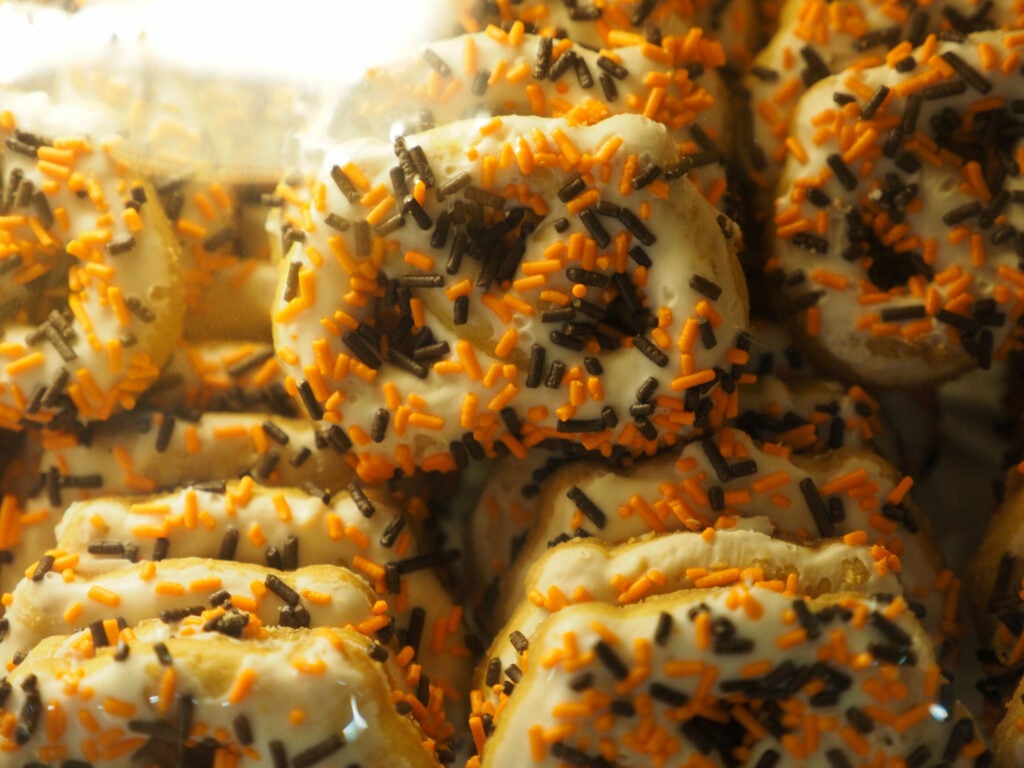 E-M1 #2
Exposure: ISO 640, f/2.8, 1/80 sec. Lens: 35mm.
All thing considered, the OM-D E-M1 handle this nasty mix of light pretty well. Please note, this was shot through both a glass case and plastic wrap, over the cookies.
Click for Full-Res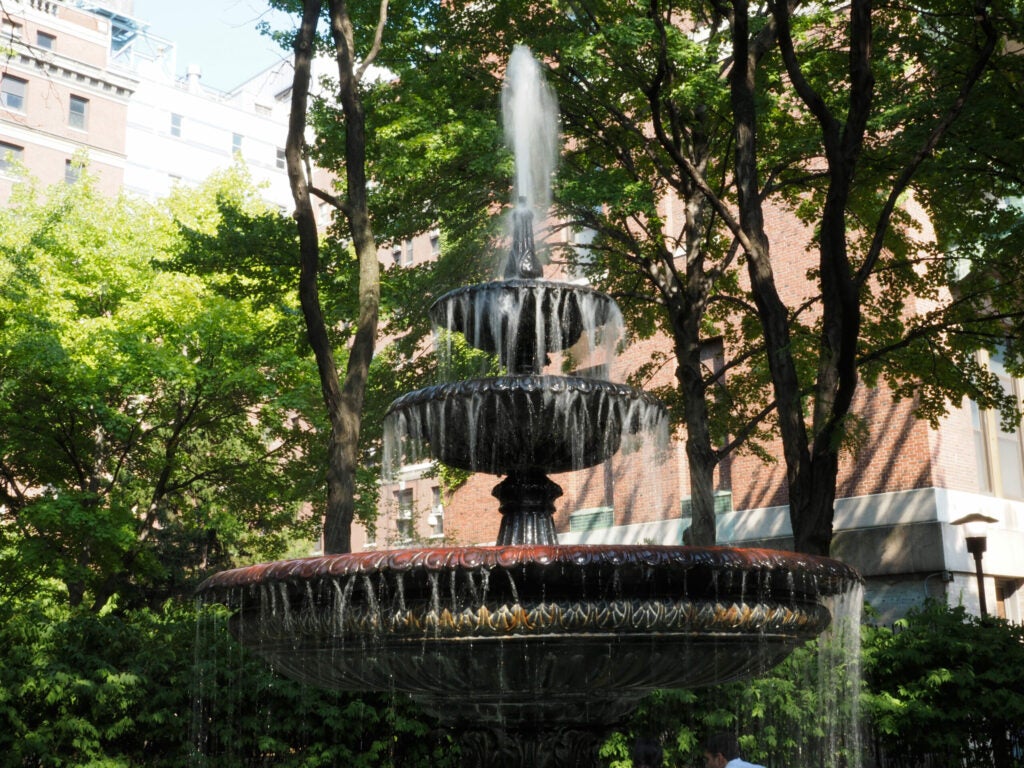 E-M1 #3
Exposure: ISO 200, f/22, 1/8 sec. Lens: 22mm
Olympus' 5-axis image stabilization in action. Handhold shooting at 1/8 sec is no issue.
Click for Full-Res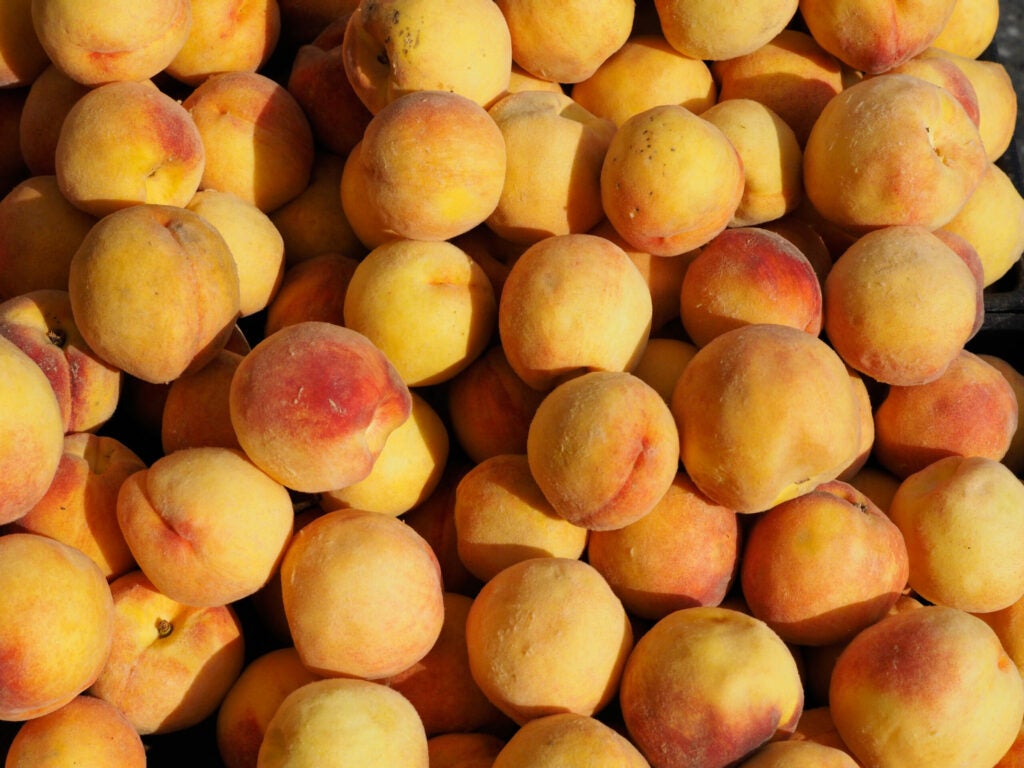 E-M1 #4
Exposure: ISO 640, f/5.6, 1/5000 sec. Lens: 30mm
There is some solid detail in these peaches, when zoomed in to 100%. You will notice some slight artifacts, though.
Click for Full-Res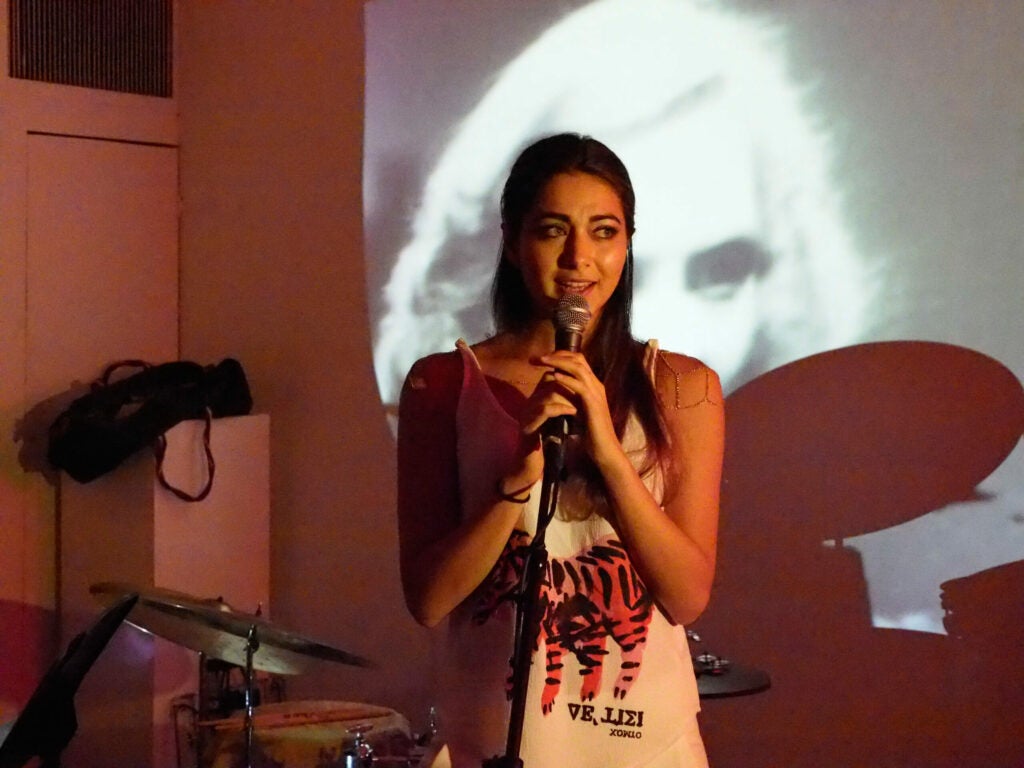 E-M1 #5
Exposure: ISO 25600, f/5.6, 1/100 sec. Lens: 33mm
The Olympus OM-D E-M1 offers a high ISO of 25600. Ordinarily, I wouldn't even consider venturing that high, even on a bigger sensor. This image in particular changed my opinion. Cropped to 800 pixels wide, or even 1000, this photo would be completely acceptable on the Web. Keep clicking through for a few more high ISO, low-light samples.
Click for Full-Res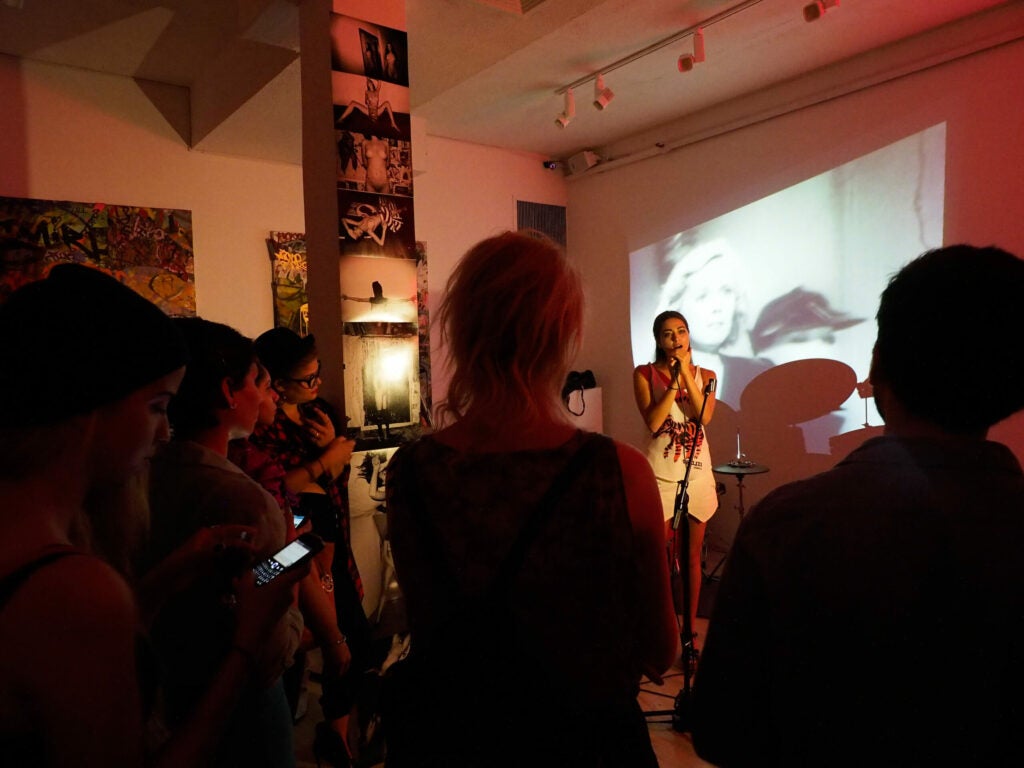 E-M1 #6
Exposure: ISO 4000, f/5.6, 1/13 sec. Lens: 12mm.
Hello shadow detail.
Click for Full-Res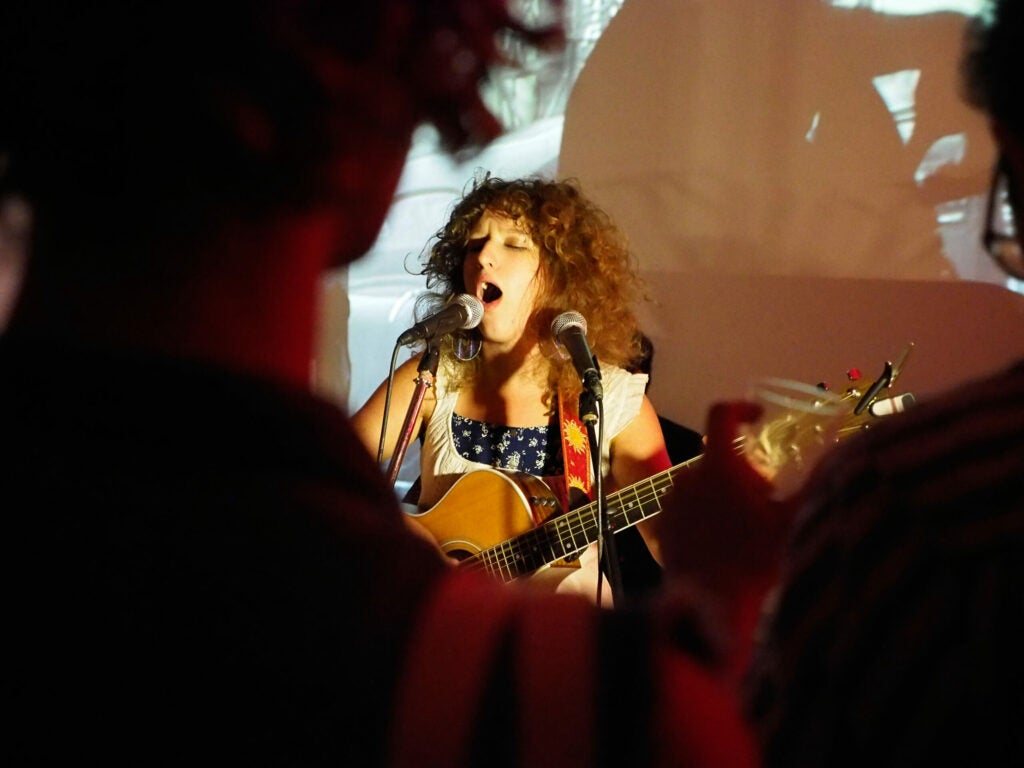 E-M1 #7
Exposure: ISO 8000, f/2.8, 1/80 sec. Lens: 35mm.
Another example of the Olympus' low-light capabilities.
Click for Full-Res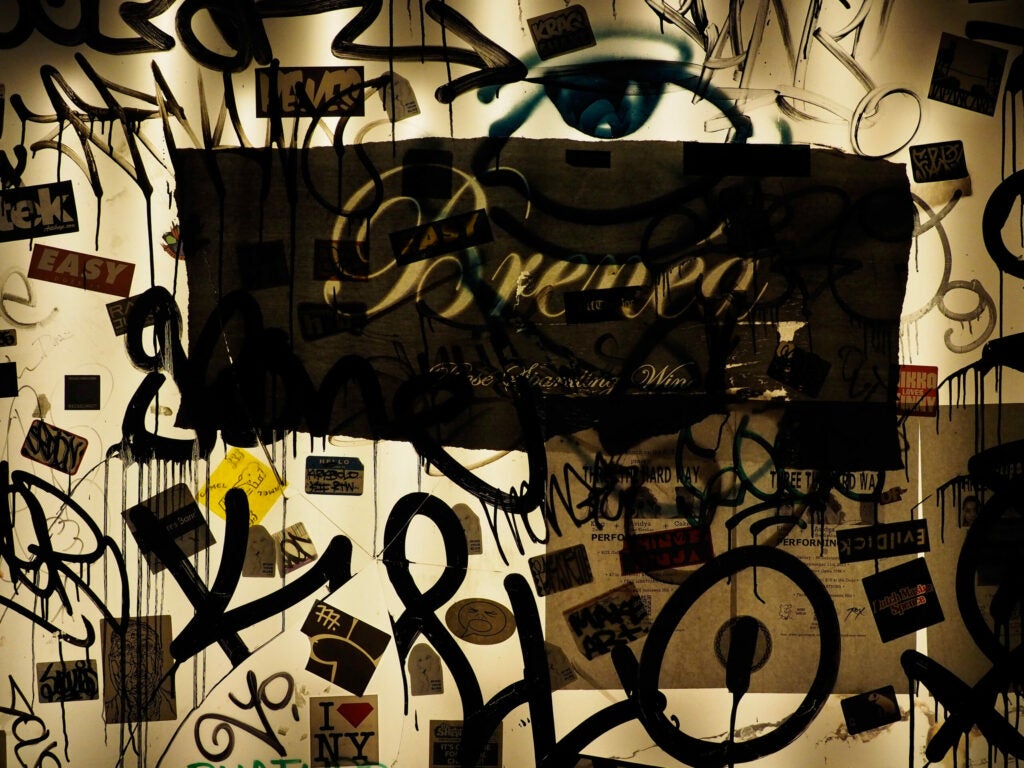 E-M1 #8
Exposure: ISO 2000, f/4, 1/1600 sec. Exposure compensation of -1.0. Lens: 12mm
The E-M1 did a decent job metering in most scenarios. I shot a fair amount of these images on Aperture Priority mode, using the evaluative metering. This one tricked the camera a bit, hence the Exp. Comp.
Click for Full-Res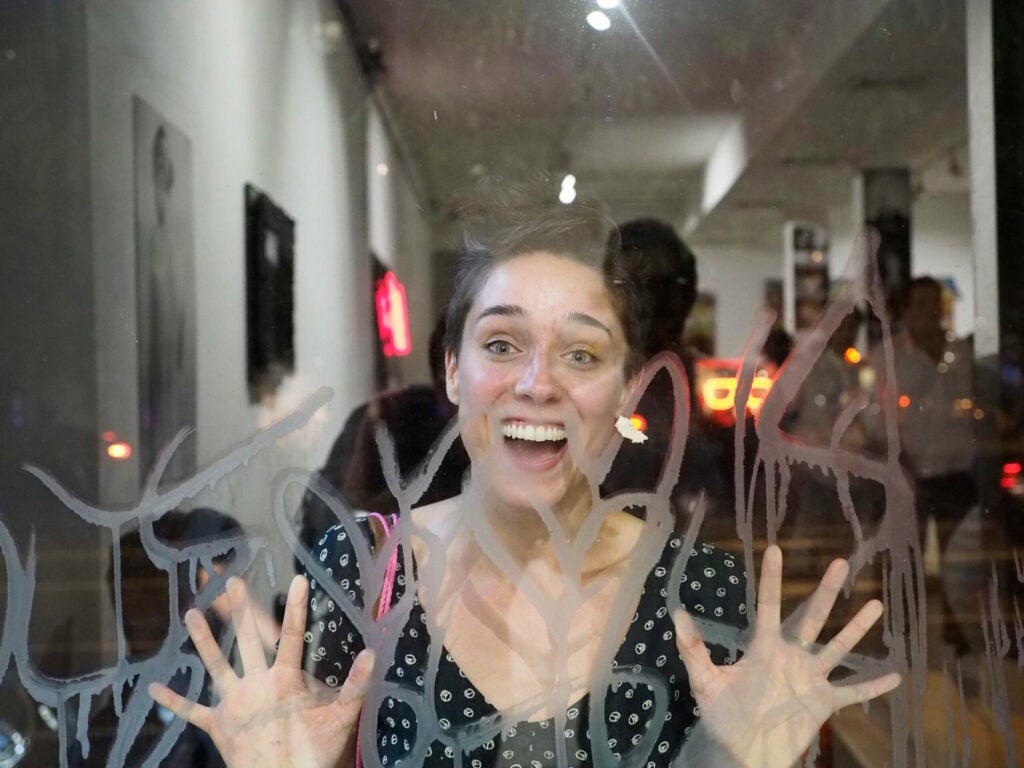 E-M1 #9
Exposure: ISO 4000, f/2.8, 1/100 sec. Exposure Compensation of +.3. Lens: 29mm
Thanks to Face Priority, which I didn't even realize was switched on until later, I was able to autofocus past the inside of the window and lock onto Meg's face with no issue.
Click for Full-Res
E-M1 #10
Exposure: ISO 200, f/5.6, 1/800 sec. Lens: 33mm.
Nice job, evaluative metering.
Click for Full-Res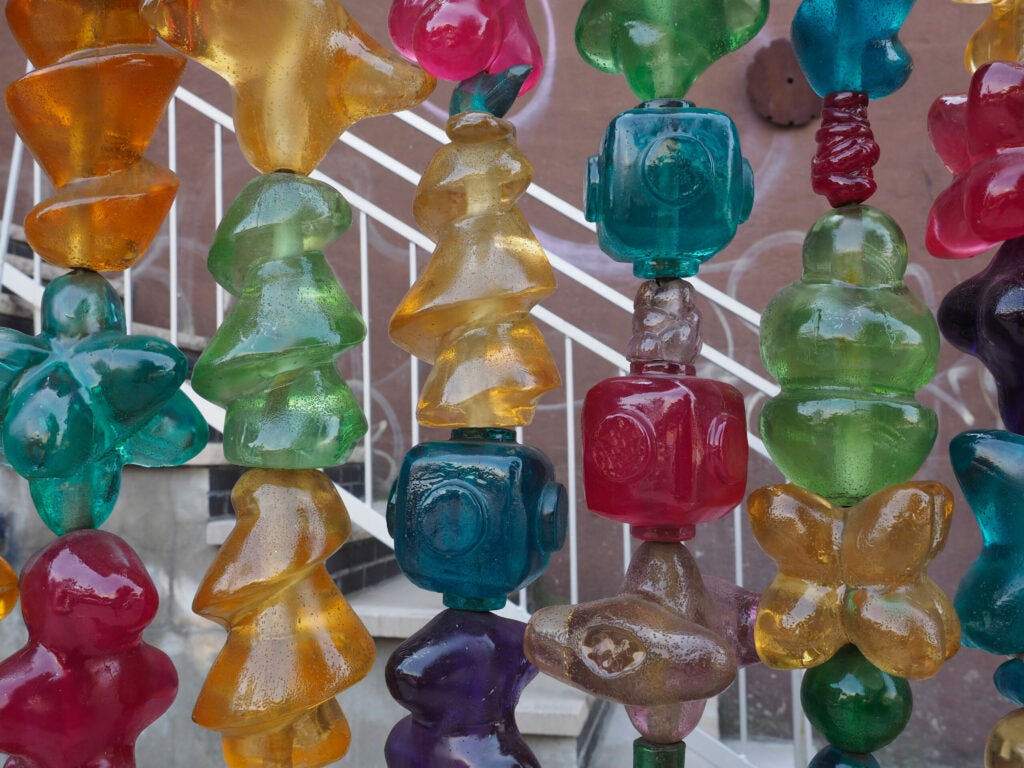 E-M1 #11
Exposure: ISO 200, f/5.6, 1/125 sec. Lens: 19mm
Lots of detail to be had at ISO 200
Click for Full-Res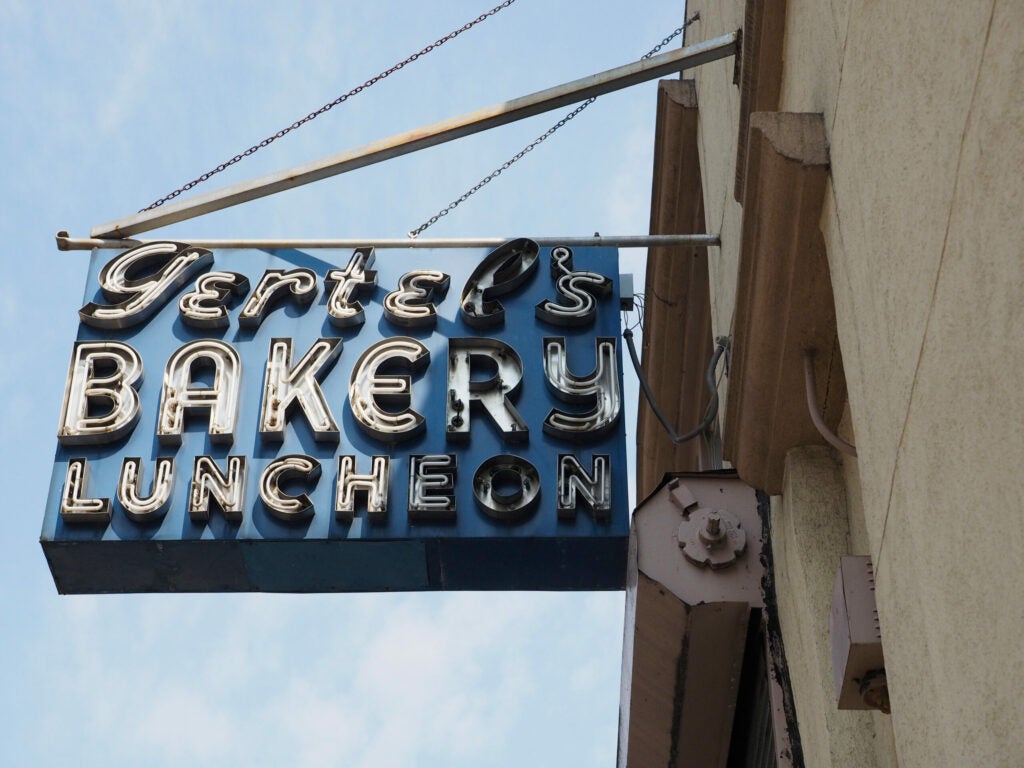 E-M1 #12
Exposure: ISO 800, f/5.6, 1/2500 sec. Lens: 35mm.
Another good example of the metering capabilities of the E-M1.
Click for Full-Res