Fujifilm Teases DSLR-Style X-Series Camera For January 28th
The X-series is getting another look, but sticks to the retro aesthetic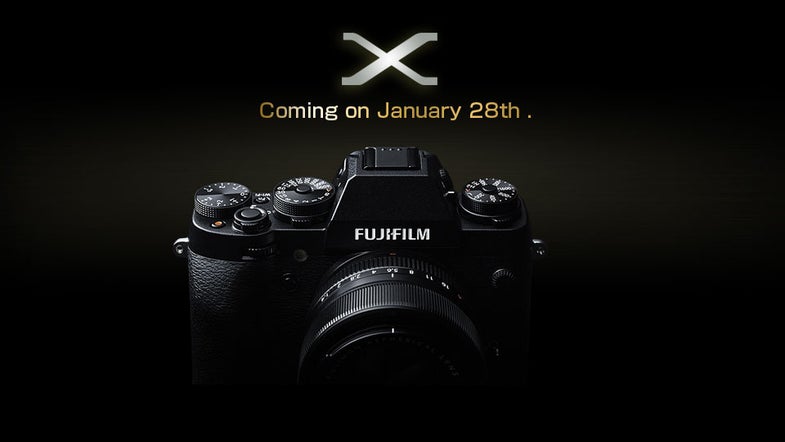 As you know, I have mixed feelings about camera hype, but Fujifilm's just posted a teaser site for a DSLR-style X-series camera that will likely be a nice complement to the rangefinder-style X-series cameras like the X-Pro1.
There are literally no details available about the camera, but we do get a very clear look at the top of the body and it tells us a few things for sure. The most notable detail is the inclusion of a built-in electronic viewfinder.
The rest of the controls fall in line with Fujifilm's retro-style aesthetic, using tactile dials to handle common controls. There's a three stop exposure compensation dial, an ISO dial, and a shutter speed dial. There's also a WiFi button and what I assume is a video record button.
In short, it looks like it could be great. Of course, we won't know that for sure until we have it in our hands (and in the lab), but we're looking forward to the 28th.
What are you hoping for from Fujifilm's latest? Is this more or less appealing than Nikon's retro DF camera? How will it stack up to the Olympus OM-D series? Only time will tell.