New Gear: Fujifilm introduces X-E2 and XQ1 Cameras, Gives X100 Serious Firmware Upgrade
The X-series gets even stronger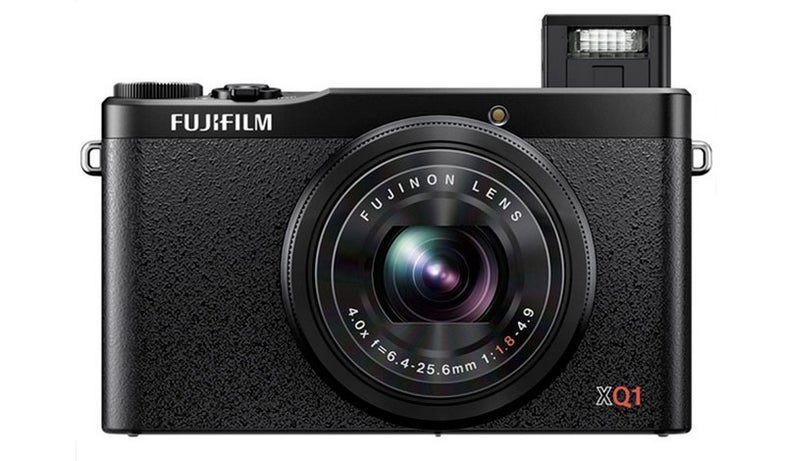 We may earn revenue from the products available on this page and participate in affiliate programs. Learn more ›
Fujifilm has made it very clear how committed they are to the X-series cameras. It makes sense since they have been such a success. Now, they have two new models and a serious upgrade to the original X100 to keep their users happy.
The XQ1 is a true compact camera with a 12-megapixel 2/3-inch X-Trans CMOS II sensor and the EXR Processor II. There are 100,000 phase detection AF pixels baked into the sensor itself, which combined with all that imaging power, Fujifilm claims to achieve "the world's fastest AF." It can actually switch back and forth between contrast and phase detection AF to optimize performance. They have also given it focus-peaking, which we figures should just be in every camera from now on because it's so handy.

The lens is a 25-100mm equivalent zoom with both optical image stabilization and something called a Lens Modulation Optimizer to combat blurry photos. It can open to F/1.8 on the wide end and drops to F/4.9 on the long end. That's not the absolute best aperture range we've seen on a compact, but it's certainly not bad.
it shoots HD video at 60 fps with full AF, has built-in Wifi with a dedicated button, and still includes the advanced filter modes that have actually gotten some use where most auto filter camera settings get ignored.
The XQ1 will be available this month for $499.
The X-E2 is the follow-up to the X-E1 interchangeable-lens compact. It gets the latest version of the APS-C X-Trans CMOS II sensor and EXR processor II. It has a resolution of 16.3-megapixels and, again, super fast AF, promising speeds as quick as .08 seconds. In manual focus, you have access to the Digital Split Image mode, which simulates the older, easier style of focusing, which is augmented by focus peaking.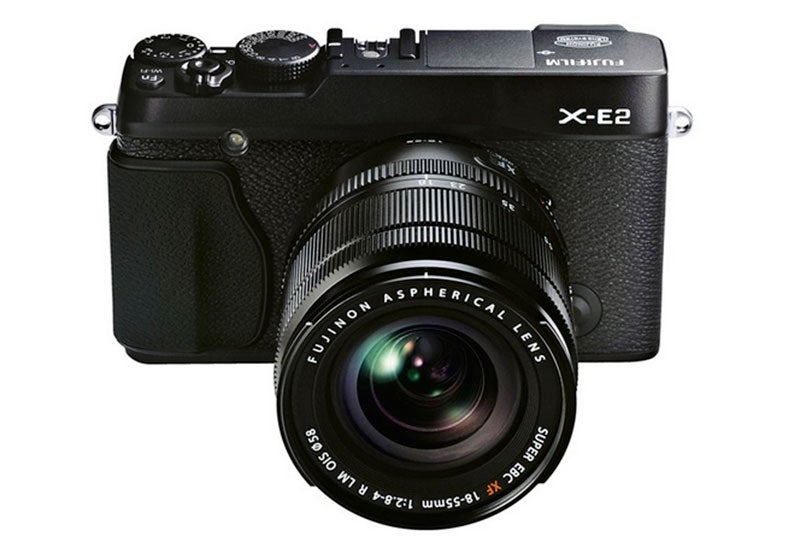 The body is still fairly similar, including the 2.36-million dot OLED viewfinder and the 3-inch LCD screen with 1.04 million pixels. It shoots HD video at 60 fps with AF, has a dedicated Wifi button and also includes the filters.
It will be available next month for $1,000 as a body only in black or black-and-silver, or as a kit with the 18-55mm zoom lens for $1,399.
The last piece of Fujifilm news is actually about an older camera, the original X100, which has been around since Photokina 2010. Firmware version 2.0 gives the X100 many of the awesome features from the newer X-series cameras, including 20% faster AF (which was one of the biggest points of criticism for that camera in the first place), focus peaking, reduced start-up time and overall improved performance.
It's really great to see Fujifilm adding that much functionality to a camera that has been around for three years and has already been replaced in their current line-up by the X100s.
Overall, the X-series seems to be one of the strongest camera lines going at the moment. Fujifilm has been releasing a steady stream of new hardware to support the system, including lenses.
We're excited to see what kind of improvements these updates bring once they hit our lab so stay tuned for tests.