Edgertronic Affordable High-Speed Camera Will Officially Be Released
With backers pledging more than $70,000 past the original goal, there'll soon be a more affordable high-speed camera on the maret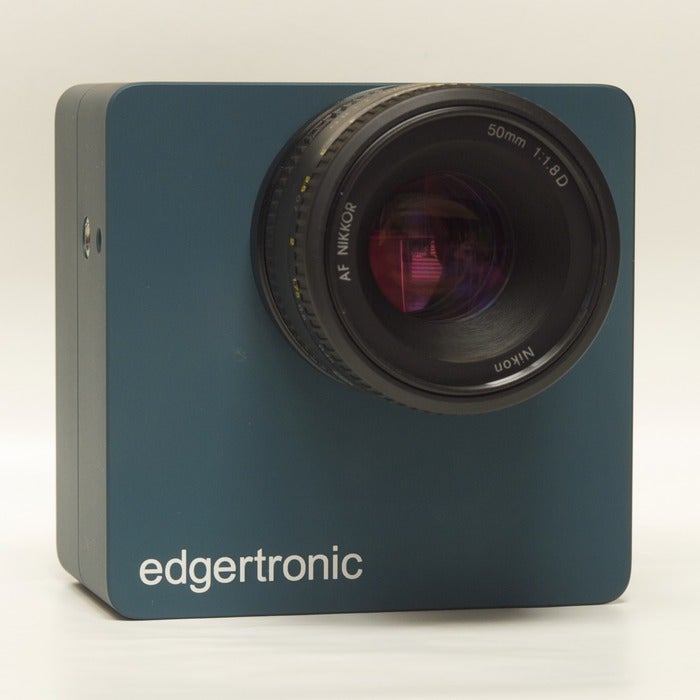 We may earn revenue from the products available on this page and participate in affiliate programs. Learn more ›
High-speed video cameras are not cheap — especially if you want both fast frame rate and decent sized video. But thanks to a very successful Kickstarter campaign, Edgertronic could create a new generation of speedy, (relatively) affordable video cameras capable of capturing web video at 2,000fps.
Let's face it, a Phantom camera is out of the budget for most people. But the Edgertronic is promising a high-speed camera for $5,000, a fraction of some of the other options on the market. And obviously people are on board with this idea, as the Kickstarter raised more than $170,000, despite needing just $97,900.
On a technical side, what's interesting is that the Edgertronic uses a comparatively large sensor, but with a low resolution. It uses a 18x14mm CMOS sensor (that's around the same size as a Four Thirds type), but with a resolution of just 1280×1024. But while that means the video size is small, it means that each pixel is a large 14 microns, which should mean better quality.
If you run the Edgertronic at full resolution, you'll be limited to 494fps, but that bumps to 700 at 1280×720; nearly 2,000fps at 640×480; and all the way up to 17,791fps at 192×96.
The Edgertronic will also use a Nikon F mount, which means there are an awful lot of lenses that will already work with it. If you're interested in more of the technical side of the device, this piece by Tested does a good job of explaining it.
There have been other attempts to make high-speed video more affordable. Casio is perhaps the most famous, who in 2008 debuted the EX-F1, which could capture a sliver of video at 1200fps, but with a $999 pricetag. The company has still produced high speed cameras like that recently, but the technology has slightly fallen by the wayside — and it was never at as high a resolution as the Edgertronic is promising.
Initial estimates peg the Edgertronic as shipping this December, so backers should get their hands on them in the very near future.
It will be interesting to see how something like this fends off other big manufacturers in the future. The GoPro HD Hero3+ can do WVGA video at 240 FPS, while even the iPhone 5s is bumping its capture up to 120 fps. The future will be interesting. And slow.
Female Anna's Hummingbird – 500 Frames/sec from edgertronic on Vimeo.