New Gear: GoPro HD Hero3+ Gets Improved Optics, Size Reduction
Smaller, better, faster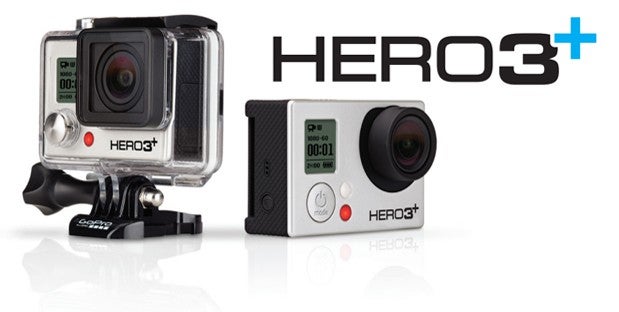 We may earn revenue from the products available on this page and participate in affiliate programs. Learn more ›
When GoPro announced the HD Hero3, we were impressed. Now, they've taken their ubiquitous camera and given it a makeover. Their flagship Black edition now has a lens that they claim to be more than 30 % sharper, while the camera itself has gotten 20% smaller. It also has improved low-light capabilities, faster WiFi, and better audio. They also claim the battery life will last up to 1/3 longer, which is a very welcome upgrade.
The Silver edition gets a resolution bump and can now do 1080p at 60 fps and 120 fps at 720p.
The older versions of the GoPro HD Hero3 will stick around in the lineup, but they'll get a price cut. The HD Hero3 Black will be $329, while the Silver version will be $249. The new HD Hero3+ Black will cost $400, while the Silver edition will cost $299.
We're hoping to get some hands-on time with the new camera this weekend and we'll share the footy (that's the cool way to say "footage") when we get back.