New Gear: Nikon Coolpix P7800, S02 and LD-1000 LED Light
The big news here is the addition of an EVF to the P7800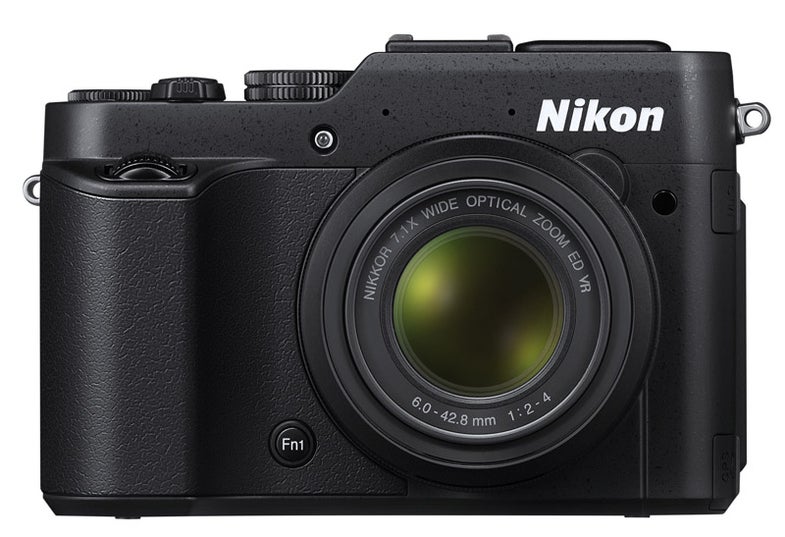 We may earn revenue from the products available on this page and participate in affiliate programs. Learn more ›
Nikon announced the Coolpix P7800 today, an updated version of it's high-end compact, which shares many of the same internal components as its predecessor, the P7700. The big difference between the two is the inclussion of a 921,000 dot EVF on the P7800.
Nikon also went ahead and gave the D7800 a 229,000-dot RGBW LCD. Sound familiar? That's because it's the same one found on the D7100. On the inside, The D7800 offers the same 1/1.7″ 12.2MP BSI CMOS sensor as the P7700, the same 28-200mm equivalent zoom range and the same 8fps burst.
While the layout of buttons vary slightly between the two models (to make room for the EVF on the P7800), the two are essentially the same. Want an EVF on your high-end Nikon compact? The P7800 is for you! Use to framing with an LCD? Spring for the slightly smaller P7700. As might be expected, the P7800 will cost $50 more then the P7700; it will be available in early October for $549.95.
In other compact news, Nikon also announced the impossibly-tiny Coolpix S02 "super-compact," which measures 3.1×2.1×0.7″. I saw it in person and can confirm the fact that, yes, it is really really small.
Size aside, the S02 offers a 13.2 MP CMOS sensor, an improvement over the 10.1MP CCD sensor in the S01. Other improvements include a 2.7″ LCD versus the 2.5″ LCD found in the S01. Specs that didn't change: the 20-90mm zoom range, and the 7.GB internal memory. Available in October, the Nikon Coolpix S02 will run you $179.95 and will be available in silver, white, pink and blue.
And just to keep everyone on their toes, Nikon also announced a new LD-1000 continuous LED movie light for the Nikon 1 system. Attachable to your camera via a bracket, the LD-1000 offers a built-in diffusion panel as well as the ability to control the direction of the light, by rotating the upper portion of the accessory. Available in October, retail pricing has yet to be announced.