Google+ Gets Snapseed Powered Editing (If You Use Chrome)
Google+ has rolled out a powerful new editing suite, but you need to be running Chrome to use it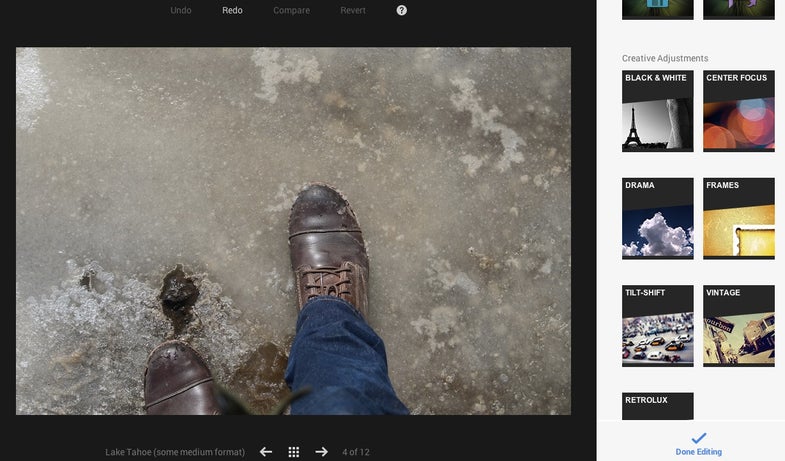 If you're a Google+ user, you're all set to reap from the benefits of Google's purchase of Nik Software, with full powered editing tools now available in Google+ — if you use Google Chrome.
The new tools are pretty obviously based on Nik's Snapseed, with a feature set that should be familiar to anyone who has used Snapseed for mobile, or in its now defunct desktop app. The new editing suite lets you auto enhance; use sliders for brightness, contrast, saturation, shadows, warmth adjustment, sharpness, and structure; localize adjustments using Snapseed's "Selective Adjust" tools; crop and rotate; and run through dozens of different filter types — including randomized options.
The one downside is that for anything more complex than cropping, you have to be running Google's own Chrome browser, further shunting you into the world of Google products. But for a free editing suite, it's pretty powerful, and can do an excellent job. But now brace yourself for an onslaught of poorly conceived filtered photos hitting your Google+ feed.
[via Engadget]