Impossible Project Instant Lab Turns iPhone Photos Into Polaroid Prints
A cool, if pricy way to print your iPhone photos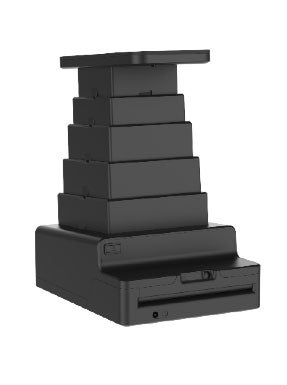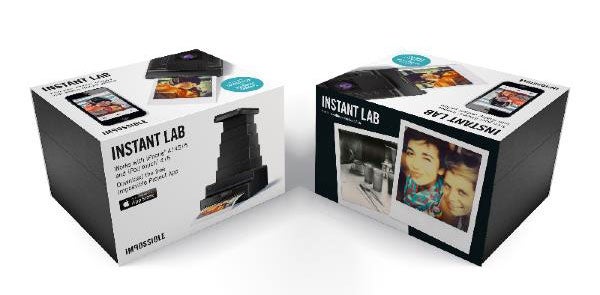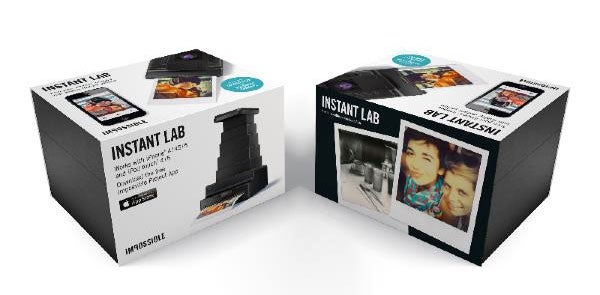 impossible project printer
Yesterday was all about smartphone photos and video thanks to Instagram and their big announcements. Today, the focus is still on mobile photography, only the Impossible Project is bringing it into the physical world with their new Instant Lab.
The small device has a slot in the top made specifically for an iPhone. You bring up a photo, lock in the device, press a shutter button, and it spits out an instant print of the image from the screen. It's almost like the reverse of the process used by the Lomography Smartphone Film Scanner, which uses a phone to make analog photos into pixels.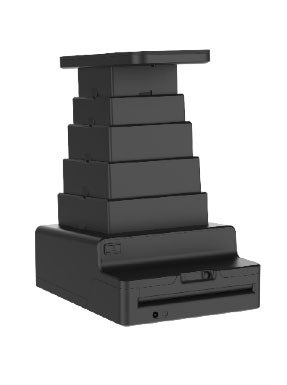 Impossible is also using this product to introduce their new FPU system, which takes the battery out of the film pack (where it usually resides) and puts a rechargeable battery in the device itself. The result should be film that's slightly cheaper and better for the environment.
There's also a new Impossible Project iOS app, which helps work with the Instant Lab, but also acts as a gateway for scanning and sharing analog photos. While the app might come in handy, it has a ton of competition. It seems like every photo company has a similar app at this point, but it's interesting that this one is dedicated to taking pictures of other pictures and sharing them that way.
There's a lot of competition out there for stuff like this. There are dozens of services dedicated solely to making your smartphone photos into tangible objects, but there's a very dedicated group of instant photography buffs out there to whcih this will likely appeal. And it's not an entirely new concept, but this does look fairly elegant.
It's a very cool idea and fits perfectly into the Impossible stable. It's not cheap, checking in at $299 when it arrives at the end of August, but by now you really shouldn't expect anything having to do with instant photography to be cheap. One of the reasons for the expense is that there's actually a four-element lens inside the body of the device. And from the sound of the press release, we wouldn't be surprised to see even more Impossible Project hardware down the line.