Lomography Starts Kickstarter for Smartphone Film Scanner
This small gadget will let you digitize your 35mm film using your smartphone — but will the quality be enough?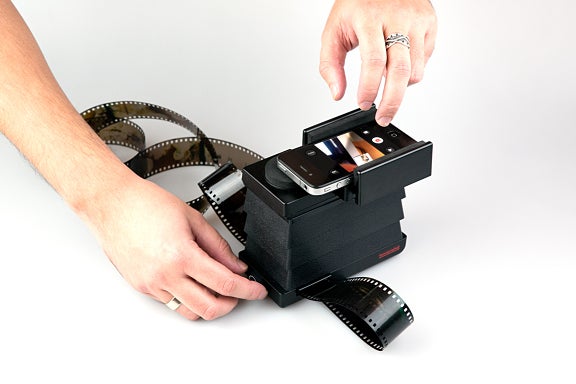 We may earn revenue from the products available on this page and participate in affiliate programs. Learn more ›
Those analog lovers at Lomography have turned their attentions to Kickstarter in order to raise funds for their next project — a smartphone based 35mm film scanner. The project is attempting to raise $50,000 for the Lomography Smartphone Film Scanner, a small battery powered device that'll let you easily get your film negatives onto your iPhone.
From a design perspective, the scanner is relatively straightforward. It has a backlight, and it appears that you advance individual frames using a sprocket system. The bundled software will handle inverting negatives, editing images, stitching together panoramas, and even making videos from Lomography's bizarre Lomokino setup.
The scanner does have one thing in particular that's worth noting — it's more or less platform agnostic. It'll work with all iPhones, and any Android phone with the lens in the upper left corner. Thankfully, that also means it's relatively future-proof against whatever the next smartphone you decide to buy will be.
This isn't the first attempt at a smartphone powered scanner. Ion already released the iPics 2 Go, which you can pick up for just $40. Reviews of the iPics 2 go have been mediocre thanks to the low resolution images it produces, and it's also stuck with the iPhone 4 and iPhone 4S — but it does allow you to scan photo prints, too.
Lomography is offering some of the first round of devices for just $40 for initial backers — which means it at least won't cost you a bundle more than the alternatives. What just remains to be seen is if the images it produces are good enough to make it worthwhile. Lomogoraphy have put up a few examples online, but we'll see how they look once people actually start using the scanner.