Canon 200-400mm F/4L IS USM Extender 1.4x Super-Telephoto Lens Available For $11,799
A supremely versatile zoom lens with pro features and pricing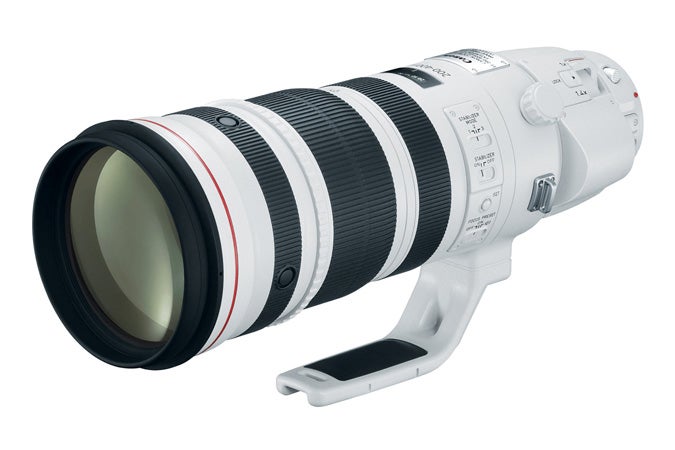 We may earn revenue from the products available on this page and participate in affiliate programs. Learn more ›
Various pre-production models of Canon's monstrous new zoom lens have been floating around for quite some time now, but they have officially announced its availability and price and it's everything we thought it would be.
The lens is actually very interesting. It's a 200-400mm IS zoom lens, but it has a 1.4x extender built in that can be turned on and off with a simple switch. That means it can reach as far as 560mm on a full-frame body like the 1D X and 5D Mark III and stretch all the way out to almost 800mm on a crop body like the 7D.
It has a 9-blade circular aperture, an ultra-silent motor, fluorite and UD elements, and three different image stabilization modes. It's built for hard use by serious pros. And because of that, it checks in at almost $12,000. So, while it won't make its way into many stockings this Christmas, it will likely be a very big hit with the rental shops.
Yes, it's a lot of money, but in context, it's actually not as bad as it could've been. In fact, it's almost the same price as the Canon 400mm F/2.8. Sure, you lose that stop of light, but you gain tons more versatility. Of course, if you can give up a little more F-number, you can get the 100-400 F/4.5-5.6L IS and an 1.4X III extender for about 1/6th the total price of the 200-400mm. But, then you start introducing AF issues.
Even with the high price, it's a pretty cool lens. The idea of a built-in tele-extender will likely appeal greatly to some sports and wildlife shooters. And if it's successful, it will likely find its way down into the cheaper pro glass in the future.