Canon Working on EF 200-400mm F/4L IS Lens With Built-In 1.4x Extender
It will operate as both a 200-400mm or a 280-560mm lens.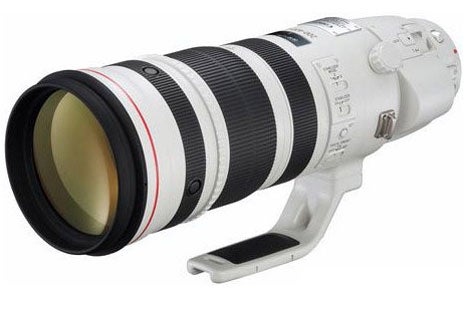 Canon has been known to announce the development of new lenses well before they hit the market and their latest tease comes in the form of a very interesting pro-super-telephoto lens. The EF 200-400mm f/4 IS USM extender looks a lot like the rest of Canon's beige pro lenses. But, it has an integrated 1.4x extender that can be turned on and off. That means it can be both a 200-400mm and 280-560mm lens in one body.
There aren't a ton of specifics in the press material, but they do claim that they've beefed up the weather-proofing even further with improved water- and dust-resistance. They do confirm that it will, predictably, incorporate fluorite elements.
They claim it's coming later this year, at which point we expect it to draw a decidedly pro-grade pricetag.