Pentax K-30 DSLR Gets 15 New Color and Finish Options
Will colored DSLRs start catching on here in the states?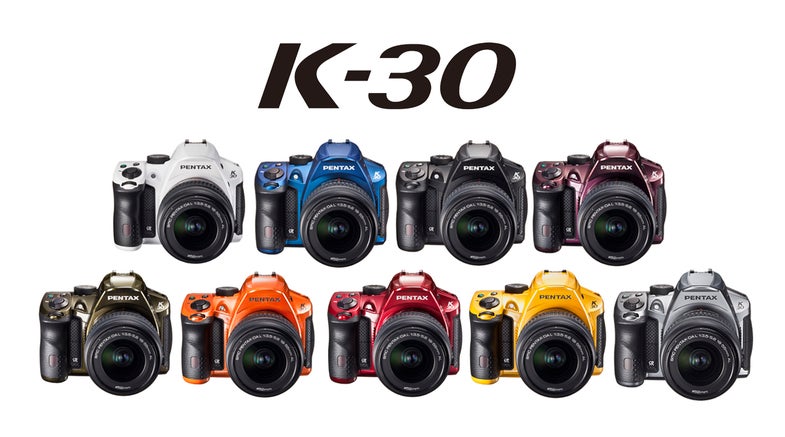 We may earn revenue from the products available on this page and participate in affiliate programs. Learn more ›
When it comes to colored cameras, Pentax is the undisputed champion. Now they have waved the color wand at their K-30 mid-level DSLR, giving it a whole range of options in both color and finish.
In total, there are nine new colors and two finishes, including crystal and matte. The color options are as follows: Crystal Black, Crystal Bordeaux, Crystal Green, Crystal Red, Crystal Silver, Crystal Yellow, Crystal Orange, Silky Blue, Silky Bordeaux, Silky Green, Silky Red, Silky Silver, Silky White, Silky Yellow and Silky Orange.
By all accounts, the K-30 is a pretty great little DSLR that performs above its price range, especially when it comes to toughness. Now, it's also the most customizable by far when it comes to looks.
Colored DSLRs never really seemed to gain much traction here in the US, but some of these K-30 colors are actually really cool. I'm actually partial to the orange because if you're going to get a colored DSLR, you might as well go bright. But, it will be interesting to see if consumers agree.
The color options are available now for pre-order and cost $799 with the 18-55mm WR kit lens.
What do you think? Would you buy a colored DSLR or is black the only way to go?