New Gear: Wacom Cintiq 13HD Interactive Pen Display
$1,000 buys you Wacom's latest adjustable 13-inch tablet display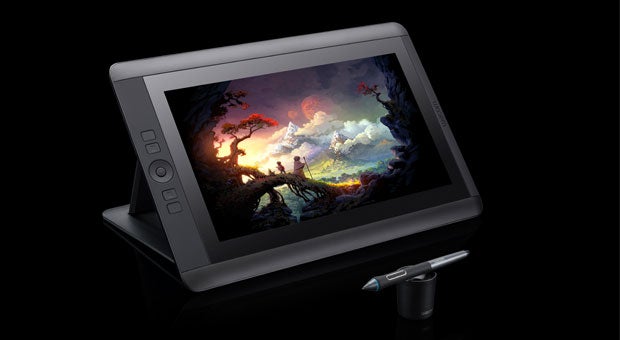 We've recently heard rumblings that Wacom is working on a true portable tablet made for designers on the move. This isn't it. But, Wacom's new 13-inch Cintiq display is pretty intriguing.
Like the 24- and 22-inch monsters that came before it, this Cintiq is designed to be used with a pen-type stylus that allows for customization and pressure-sensitive controls. The Pro Pen, as they call it, as actually been refined a bit to be a little easier to use and tweak. As the HD in the name suggests, it has a resolution of 1920 x 1080.
The display itself is adjustable to a variety of angles so you can lock it to your preferred position for viewing and drawing. There are four "Express Keys" along the left hand side, as well as a Rocker Ring control, which should seem at least pretty familiar for Wacom users.
It will be available in early April and bring with it a price tag of $1,000. It's a lot cheaper than the big boys in the Cintiq line, but it's still not exactly cheap. Especially since it's not meant to be a main monitor, but rather one that fits into an array of monitors, adding pen functionality.
Still, we're eager to check one out, if only to see how the Pro Pen has been revamped. With more advanced tablet PCs showing up all the time, it will be interesting to see how the market for something like this is effective. The Galaxy Note 10.1, for instance, doesn't have the kind of precise control or color accurace like the Cintiq does, but at less than half the price, it may appeal to more casual users.