New Gear: Wacom Cintiq 24HD Interactive Pen Display
Your mouse will feel bad once you read about Wacom's new pen-sensitive display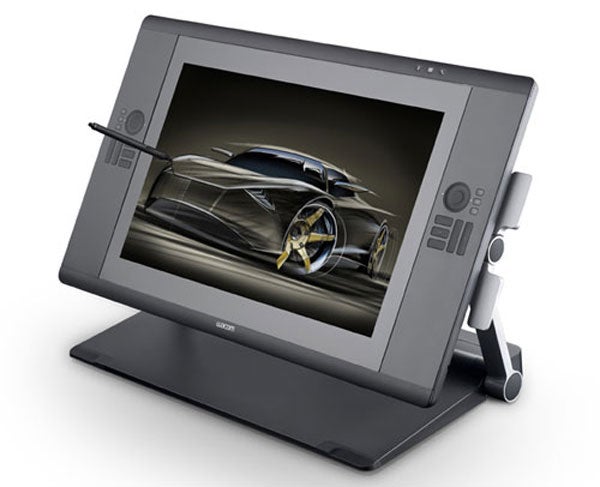 We may earn revenue from the products available on this page and participate in affiliate programs. Learn more ›
Wacom tablets have been a staple in the tool box of many photographers for some time. You'll even find some in regular use here in the Popular Photography offices, but their new 24HD is easily their sexiest.
As you could probably guess from the name, it's a 24-inch screen with a better-than-1080p resolution of 1920 x 1200. Rather than using a tablet in addition to your monitor, it simply replaces your monitor and you use a pressure sensitive stylus directly on the screen.
The angle and height of the screen is easily adjustable, so you can change it on the fly. Because of that mobility, they claim to have given the screen an extremely robust viewing angle, something we're eager to check out once we get one here in the office.
The pen stylus has been revamped a bit, now offering 2048 sensitivity levels and up to 40-degrees of tilt before it stops drawing. There are two programmable buttons on the shaft, as well as a "digital eraser" on the back, which you can also tweak to your liking.
If you don't want to navigate with a pen all the time, Wacom has beefed up the control functions on the side of the screen from their 21UX. There are two "touch rings" for things like zooming and scrolling as well as ten ExpressKeys which you can customize to handle common tasks.
The best part is that since it's geared toward creative professionals, it can handle 92% of the Adobe RGB color gamut and should take nicely to color management solutions.
Of course, that professional-grade status also comes with a downside in the form of the $2,500 price. But, if you're regularly logging hours in front of a computer, especially if you're retouching photos, the time it may save you could very well be worth it. Or, if you're a rich guy, it could be really fun just to doodle on.